Recording a baby's milestones and memories can often be seen as the last thing on a parent's mind especially if your hands are full from handling an active child all day.
But we also don't want you to be that parent who looks back and wished you had a nice curated photobook or a memory box of sorts to document your child's growth, likes and dislikes and general temperament.
To help you along, we've done the research for you. Here are unique and creative ways you can record your baby's milestones.
1. Baby Photobook
Image credit: Photobook Singapore
Photobook Singapore curates and prints some of the nicest memory photobooks. Create personalised layouts with pictures, growth records and other milestones like 'first smile' or 'first frown' for that matter all on the website.
You can either create a scrapbook of your kid's best moments or invest in a pre-printed book and fill those pretty pages with pictures of your bub from a few days onwards till older!
Dabble with the text layouts and other design elements before sending it for print. The best thing about a printed photobook is that you don't have to worry about photos or pages falling out and fraying. Photobook Singapore specialises in printing personalised birthday invitations, canvas prints and family calendars.
2. Baby Feet And Hand Casting
Image credit: Little Impressions (little-impressions.com.sg)
Your little one's footsteps will turn into massive strides one day. Why not preserve their tiny footprints with feet or hand casting while you can?
Clay casting is free of any chemicals and toxins and it's one of the safest casting materials. This treasured keepsake will immortalise your baby's feet and hand creases and fine lines.
We particularly like Little Impressions studio's casting services. The casts, presented in wooden frames with a flourish of the baby's name and age gives a whimsical feel. A perfect memento to hung on your nursery wall!
3. Baby Love Letters
Write love letters to your little ones and give it to them once they're older. These love letters will stay true to your exact sentiments and emotions of that time and will be the best representation of the moments – private or shared – that you and your little one experienced.
If you're more of a tech person, go digital and send your bubs emails instead! Create an account for them and type short snippets of baby milestones they achieved. You could even zip to them pictures with descriptions.
Once they're older, give them access to their email account and let them in on their baby triumphs. You can also choose to share this email address with your parents and relatives so they too can contribute to the memory pile.
4. DIY Baby Height Trackers
One of the most obvious baby milestone trackers is growth or height charts. If you're a creative maestro, there are many ways to create a cute design like their favourite animals of your little one. But if you're not so confident about your design skills, then follow the simple DIY height tracker video above!
A portable DIY tracker will also be beneficial for when you move house. If you're marking growth spurts on home walls, you might want to try this neat idea for a change. It'll also serve as a good bonding time for you and your spouse.
5. DIY Baby Memory Box
Freeze time and keep physical mementoes of your baby's milestones in a box. Simply pimp up an old storage box and keep adding milestone pieces like the first outfit, favourite soft toy or even the first drawing they created in playgroup.
Alternatively, you can also create a shadow box. The difference here is that this will be sealed and framed. If you want to preserve the items that your baby wore and adored in his or her first year, then this a great baby's milestone idea to implement!
6. Baby Milestone App
Image credit: Tinybeans
Harness technology and use a baby's milestone tracker app to record your baby's progress with just a few taps! Some of these apps provide a smorgasbord of features like daily feeding reminders and first steps, haircuts, tooth – you get the idea.
They also act as a safe sharing platform of your baby's milestones with people you trust. Social media can be a noisy place and we understand if you're hesitant about sharing too much.
Tinybeans (Free for both iOS and Android users) is a great baby's milestone app to start with. You can create photo galleries with descriptions and invite people from your contacts who would love to get updates of the baby – we're thinking Grandparents!
Already have too many apps? Here's a tip: create a hashtag with the acronym of your child's name and easily collate and access all the photo memories of them.
7. YouTube Home Videos
This is a simple one but parents often overlook it. Have a gazillion videos on your phone, husband's or relative's phone of your baby doing something for the first time or just being adorably silly?
Collate the videos together on your YouTube channel to view your baby's milestones conveniently.
Now before you freak out, let us explain to you how this will work. Simply log into YouTube and upload the home videos onto your channel, but tweak the privacy settings to deny public visibility.
You can still, however, share the URL of the video to friends and family members so all can enjoy the joy-bridled laughter of your little one forever!
8. Custom Baby Clothes Quilt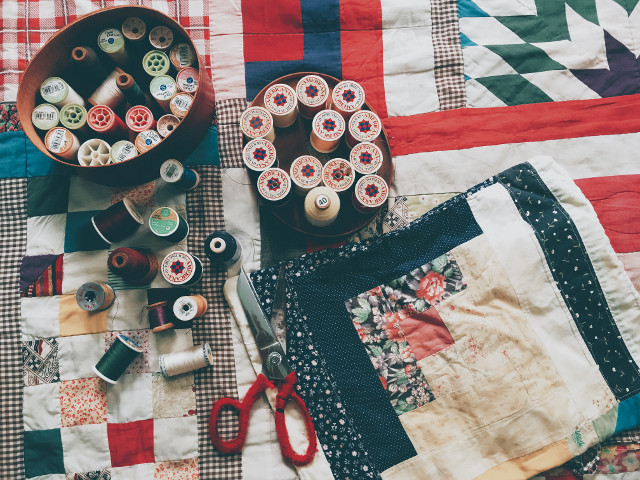 Can't part with your child's baby clothes? We feel you. Why not stitch some of your baby's first year clothes into a large quilt?
You can use any type of clothes, from onesies to dresses, bibs and hats. Use the quilt as it is or use it as a play mat. You can also choose to frame it up and hang the colourful tapestry in your living room!
This patchwork will not only be a great conversation starter for guests but will be the perfect storyboard to remember some of your baby's most significant milestones.
9. Baby Memory Books
Image credit: kikki.K
An oldie but a goodie. If you prefer to document your baby's milestones by hand – and we mean by the traditional way of cutting, pasting hard copy pictures, using stickers and all that nice jazz – then invest in a pretty baby memory book.
We love this minimalist notebook design by Kikki.K. This book looks easy-breezy but it packs a punch with its comprehensive features. From pregnancy to baby name planning and early days memories tabs, this notebook will be a reminder of the beautiful journey you had.
We hope this guide has given you some creative inspiration and zeal to catch and record those precious moments before they disappear forever!
Tell us which one is your favourite and share with us other ways you've recorded your bub's triumphant moments and achievements.
This article was contributed by Shopee.
* * * * *
If you find this article useful, do click Like and Share at the bottom of the post, thank you!
Like what you see here? Get parenting tips and stories straight to your inbox! Join our mailing list here.