Children Storybooks Giveaway. Read our Aug 11 Story Book Recommendations and Stand a Chance to Win One of the following books. See end of post for details. Contest ends 31 Aug 2011!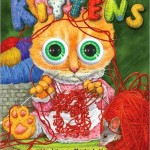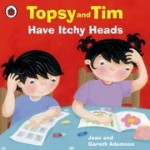 1. Ten Little Kittens by Marian Harris
Synopsis:
Ten Little Kittens is written in a lyrical rhyme suitable for the comprehension of young children. The storyline is based on these ten little kittens' adventure and mischief that they have gotten themselves into. Flip the pages and you will attractive illustrations coupled with the enormous animated eyeballs that will help to attract these little ones' attention. No doubt, it is fun for children to count along to the last mischievous little kitten and anticipate the sequence of events that follow.
Do check out the other Eyeball Animation titles for great reads with your young children.
Age: Recommended for ages 2 and up
2. Topsy and Tim: Have Itchy Heads by Jean and Gareth Adamson
Synopsis:
Topsy and Tim Sticker Storybook Series feature engaging stories that are reassuring for young children having first experiences of their own. In Topsy and Tim: Have Itchy Heads, both Topsy and Tim catch head lice at school. Mummy and Daddy didn't notice Topsy and Tim scratching their heads until a letter from school announcing an outbreak of head lice. Mummy isn't too pleased at first when she discovers that the twins catch head lice in school. But soon, she manages to find a good way of get rid of the itchy problem!
Topsy and Tim Series can help guide parents and children through 'first experiences'
Age: Recommended for ages 3 and up (younger children may enjoy the book too)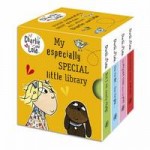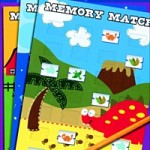 3. Charlie and Lola: My Especially Special Little Library by Lauren Child
Synopsis:
Charlie and Lola: My Especially Special Little Library is based on the original Charlie and Lola stories as seen on television. This book talks about Charlie has this little sister Lola. She is very small and very funny. And Lola is often very busy as well. Join Charlie and Lola as they get ready to go out, go to the beach, build sandcastles, go to the park and lots more!
These four delightfully fun mini board books are just right for little hands to hold, and the sturdy slipcase means they can go anywhere!
Age: Recommended for ages 3 and up
4. Flip and Click Memory Match by Accord Publishing
Content:
Flip and Click puzzles is a game book comprising of fun and innovative way to play a game on a page. Simply push on the top of a game piece, spin it around and click it into place. This portable puzzle book is perfect for packing along from the couch to the backseat and everywhere in between. Flip and Click Memory Match features the classic game that will provide hours of fun for solo play or head to head competition. Flip and Click Memory Match will test kids' memories as they race to find the most matches. Each booklet consists of three bonus Hangman puzzles.
Age: Recommended for ages 5 and up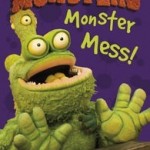 5. Me and My Monsters: Monster Mess by Rory Growler
Synopsis:
Me and My Monsters: Monster Mess Ten-year-old Eddie couldn't believe it when he found THREE FURRY MONSTERS living in the basement of his new house. Yes, imagine Monsters with big hairy critters with fangs, horns and extra eyes! Fiend, Haggis and Norman are the stinkiest, craziest friends he could wish for! It's a secret nobody knows of. And now his mum, dad and sister are in on the secret too, and the Carlson family are learning to live with their adopted monsters. But when Fiend, Haggis and Norman make one mess too many, Eddie's mum tells them they need to learn to CLEAN UP . . . OR ELSE!
Can Eddie teach the monsters to be tidy? We will see…
For more monster mess, look out for their other series too!
Age: Recommended for ages 7 and up
Our Children's Books are reviewed by Crystal
Giveaway Contest
We have one book of each of the above children book titles to giveaway. Total 5 winners. Contest ends 31 Aug 2011. All you have to do is
Join our mailing list (Existing members need not sign up again. New members need to check your email after signup to confirm subscription)
2. Be a fan of The New Age Parents
3. Fill in the form below and indicate your choice of book you would like to win
Terms and Conditions Apply.
If you find this article useful, do click Like and Share at the bottom of the post, thank you.
Want to be heard and seen by over 100,000 parents in Singapore? We can help! Leave your contact here and we'll be in touch.