Children Storybooks Giveaway. Read our Apr 11 Story Book Recommendations and Stand a Chance to Win One of the following books. See end of post for details. Contest ends 15 May 2011!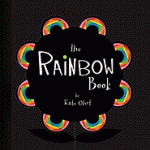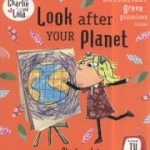 1. The Rainbow Book by Kate Ohrt
Synopsis:
The Rainbow Book is a book blooming with colors of the rainbow and optimistic feelings. Flip the pages in the book and you will find how creative the author uses different colors to connect with the different sentiments. This book brings in inspirational sentiments that will brighten up a child's outlook in life. It consists of delicate paper-cutting in bright colors on every single page that will captivate young children's attention and imagination.
Definitely a good book to talk about colors or sentiments to the young ones. It may spur them to do up something different and creative.
Age: Recommended for aged 3 and up (younger children may enjoy the book too)
2. Charlie and Lola: Look after your Planet by Lauren Child
Synopsis:
Charlie and Lola: Look after your Planet is based on the original Charlie and Lola stories as seen on television. In this book, Lola who wanted to dump away the old things in her room as she does not want to have messy room like Marty's. She was persuaded by Charlie to recycle those things. She went on a long but meaningful journey to learn all about recycling and how it is extremely very important to look after our planet. Soon she has found an extra-specially fun way to do more recycling – and gets lots of her classmates to join in too!
This book sends an important message to these young readers about the need to go green to protect the Earth that we live in. It includes great ideas on how these little ones can do a part to protect our planet!
Age: Recommended for aged 5 and up (younger children may enjoy the book too)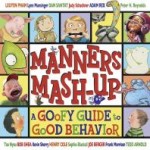 3. Mini Racer by Kristy Dempsey
Synopsis:
Mini Racer is a children's book featuring all kinds of vehicles racing up hills, down hills, through forest, passing terrain, under bridges and even stopping for a pit stop! It is accompanied by bright and interesting illustrations with rhyming words that will engage your child. The rich language used in the book is very enriching for young readers. Words are used in a fun and playful manner that will heighten the children's ability to listen and pick them up fast.
This book is coupled with colourful and beautiful illustrations will be a great hit with young children especially children who adore vehicles and racing cars! Now, who will win the race? Read this book to find out!
Age: Recommended for aged 3 and up (younger children may enjoy the book too)
4. Manner Mash-up – A Goofy Guide to Good Behavior
Synopsis:
Manner Mash-up – A Goofy Guide to Good Behavior is a book loaded with rich etiquettes, specially contributed by fourteen talented artists. Each one is handed a different place where one should show good manners. In short, each spread illustrates a setting from kids' everyday lives and the potential blunders they may commit there. There will be messages emphasizing on the appropriate behaviour somewhere in the page. From the dinner table to the doctor's office, from the playground to the pool, this irreverent book will help kids navigate any social scenario with utmost grace, or at least without too much embarrassment.
The well-illustrated pictures in all their different and recognizable styles will amuse young readers and parents!
Age: Recommended for aged 4 and up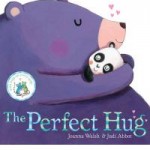 5. The Perfect Hug by Joanna Walsh & Judi Abbot
Synopsis:
"There are hugs for wrigglers, hugs for gigglers. Hugs that are tickly, and hugs that are prickly…" Panda is looking for 'the perfect hug from one that will suit me down to the ground; one that will fit me all the way round.' But why can't Panda find the perfect hug? Join him and his adventure as he meets different animals in search of the perfect hug. Now, will he find the perfect hug that he has been yearning and searching for?
This book consists of bright, colourful and fun illustrations that will sure to captivate these young readers. A good book to express love and shower hugs and kisses on these young ones!
Age: Recommended for aged 3 and up
Our Children's Books are reviewed by Crystal
Giveaway Contest
We have one book of each of the above children book titles to giveaway. Total 5 winners. All you have to do is
1. Join The New Age Parents Mailing List (existing members need not sign up again)
2. Be a fan of The New Age Parents
3. Fill in the form below and indicate your choice of book you would like to win
Terms and Conditions Apply.
If you find this article useful, do click Like and Share at the bottom of the post, thank you.
Want to be heard and seen by over 100,000 parents in Singapore? We can help! Leave your contact here and we'll be in touch.