With technology's help, breastfeeding is now made easier! We list down our top breastfeeding gadgets.
For Mothers-on-the-go
The Hegen PCTO™ electric breast pump (SGD$395*) is the perfect tool for mothers on the go. The compact and light (230g) device comes with a special patent-pending relaxation function that helps ease sore muscles, and helps to stimulate milk supply and reduce breast engorgement.
Dedicated to take a mother through every step of her breastfeeding journey, the PCTO™ electric breast pump also comes with the a manual breast pump convertor kit, giving mothers the flexibility of switching from a single to double pump, or from our PCTO™ electric pump to a manual pump – by replacing the eCap (a plastic electric cap converter), eDiaphragm (a silicon electric cap converter) and silicon tubes with the stem, the diaphragm and the manual breast pump handle.
The device has a micro-USB charging port that allows for easy power bank charging and hassle-free charging on the go when you don't have access to a power point to charge your device.
Where to buy: Hegen
*Hegen PCTO™ PPSU containers not included
---
Breastfeed Hands-free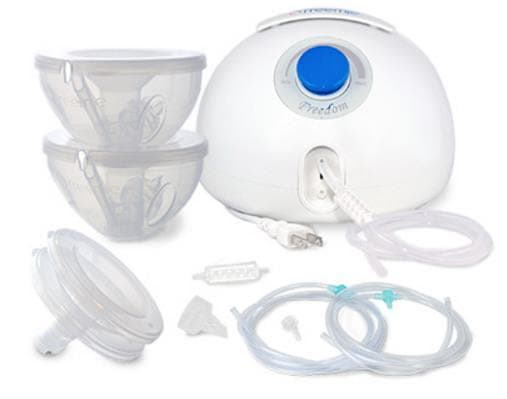 With the Freemie Freedom Deluxe Set (USD$149.99, Sale) you can now express your milk hands-free. The Freemie Freedom Delux Set consists of an electric pump and concealable Freemie Collection Cups which can be concealed under your clothes and into your bra.
The breastmilk expressed will be contained in the two 8oz collection cups, where it can be easily poured into a bottle. The breast pump is also designed to operate with minimal sound, allowing you to express even at work.
Where to buy: Freemie
---
Wear and Pump Undercover
Similar to the Freemie breast bump, Willow Wearable Breast Pump (USD$429) allows you to pump hands-free. But Willow takes it a step further. There are no tubes, external cords or dangling bottles. All the essential parts are built in the Willow pump itself!
The milk expressed will be collected in the internal milk storage bag. With this feature, you can easily slide the Willow Wearable Breast Pump beneath your top and into your bra. Plus it's designed to operate with quietly.
With such features, pumping on-the-go doesn't sound so impossible anymore. The cherry on top? It senses your senses your let-down and automatically transitions to expression phase based on your body's own unique milk production and timing.
Where to buy: https://shop.willowpump.com
---
A Multi-Purpose Storage Bag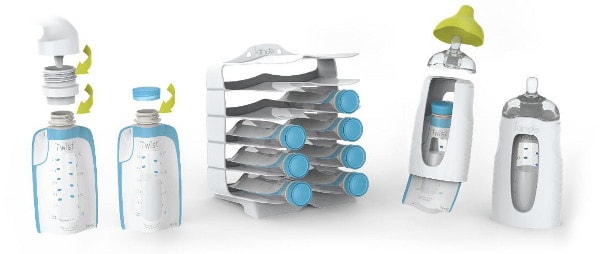 Breastfeeding process is not all about expressing and latching, it also involves proper storage of liquid gold and feeding your little one. The storing and feeding process can be tedious and time-consuming. This is where Kiinde Breast Milk Storage Twist Starter Kit (USD$18.88) comes to the rescue.
With the Twist Started Kit, everything can be done through the same pouch without the need to transfer from one to another. This is made possible with the help of the Kiinde Direct-Pump™ adapters and Twist Pouches™ which can be attached to all major breast pump brands, allowing your milk to be expressed directly into the pouches.
After warming the milk stored in The Kiinde Twist Pouches™, it can then be fitted into the Squeeze Natural Feeding bottle along with the Active Latch Nipple to become a feeding bottle. Great and handy for travels!
Where to buy: Amazon
By Tan Yi Jun
This was first published in New Age Pregnancy e-guide.
If you find this article useful, do click Like and Share at the bottom of the post, thank you.
Want more comprehensive info? Read our pregnancy e-guides here.