Calling all busy working mamas out there! Here are two great home appliances to help ease your household chores.
Kenwood HM680 Handmixer (worth $169)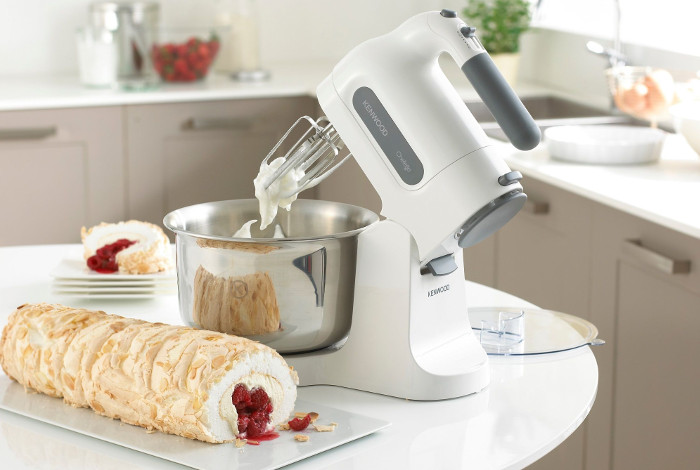 Surprisingly compact, this hand and stand mixer combines fantastic results with no mess to create the perfect bake.
Control your mixing and whisking with the 5 speeds plus pulse, be it at a slower pace for kneading dough or faster speed for whisking egg whites to create light, fluffy mousse.
Achieving doughs with a good consistency is simple with the stainless steel kneaders. Work it as much as your recipe dictates for tasty breads and biscuits.
Watch the transformation as the 350W motor quickly and easily whisks and mixes every last ingredient. It's the ultimate for creating everything from silky pancake batters to sweet, light dessert toppings.
Whether is making dough or whisking that perfect cream, this handmixer does it all conveniently and effortlessly.
For more product info or to find out where you can buy one, click here.
Braun TexStyle 9 Steam Iron (worth $198)
The new TexStyle 9 is Braun's fastest steam iron and is the first steam iron to be equipped with iCare technology, protecting your clothes with THE right temperature for all kind of fabrics – for smart textile protection.
Say goodbye to annoying water stains and leakage during ironing!  Thanks to the digital technology in the CareStyle series, the temperature is controlled far more effectively than with a traditional thermostat – which means you have to iron less because there is no more annoying water coming out of the soleplate to stain or wet your clothes while ironing.
The auto-off function automatically turns off the steam iron after 8 minutes in the vertical position or after 30 seconds in the horizontal position. This feature not only ensures safety, but also saves energy for you.
Features
Powerful steam options
Easy Refill
Great performance
Digital anti-drip
Smart iCare technology mode – for all kind of fabrics
Functions
Auto shut off
Water spray
Capacity
Water tank capacity: 330 ml
For more product info, click here.

---
Braun Steam Iron & Kenwood Handmixer Giveaway
All you have to do is to:
1. Like and Follow The New Age Parents Facebook
2. Join at least one of our Facebook Groups below!
3. Invite 2 friends to the group.
4. Fill in the form below:
Contest ended on 18 December 2018.
Important notes:
Giveaway is open to readers residing in Singapore only.
Winners will be notified via phone and email.
Winner will need to present a proof of identification during collection.
Terms and conditions apply. Please also read our Privacy Policy.
For more contests and giveaways, go to The New Age Parents Contest Page