Many preschoolers may not have the privilege of living in bilingual households today, which may impact their level of Chinese competency through their formative years.
Parents such as I (who have previously struggled through a rote-learning system of memorising Chinese characters without much success) are unable to adequately teach our children Chinese and may mistakenly impart the wrong grammar or vocabulary to them.
Enrolling our little ones in a suitable preschool centre that provides holistic and engaging bilingual education will boost our children's bilingualism. What should we look out for?
1. High ratio of Chinese to English usage
When my husband and I dated in our younger days, we mostly spoke English to each other. This practice carried over as we married and had children. My children would only be exposed to conversant Chinese at school; hence I would look for a preschool such as the Singapore Hokkien Huay Kuan Preschool which offers a high ratio of Chinese to English usage.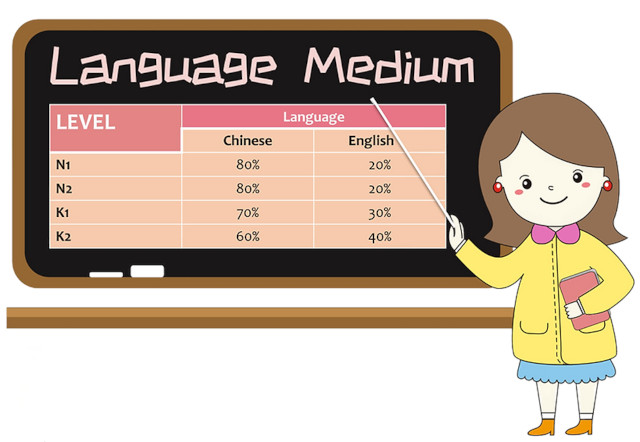 At the Singapore Hokkien Huay Kuan Preschool, N1 and N2 children learn in an environment with 80% Chinese and 20% English. In K1, the ratio shifts to 70% Chinese and 30% English. To prepare our children in K2 for an English environment in Primary School, the ratio further shifts to 60% Chinese and 40% English.
2. Confidence and character-building curriculum and syllabuses
I remember when Chinese teachers shook their heads at my abysmal Chinese, which had the consequence of me branding myself as a Chinese failure. It didn't matter how hard I worked at studying and memorising. I couldn't apply the memorised words much to everyday life and always felt judged for being a 'banana' (a person who is Chinese in physical appearance but could only speak English well).
When I looked at the Singapore Hokkien Huay Kuan Preschool's curriculum, I was pleased to see that the preschool focuses on practical knowledge, language capabilities, soft skills and confidence needed to excel in the classroom and beyond, in addition to adopting the curriculum framework set out by the Early Childhood Development Agency.
This bilingual preschool uses various syllabuses, such as the Music And Movement Exposure And Engagement (M2E2) Syllabus to inculcate and nurture a holistic child based on eight core values, namely Respect, Responsibility, Integrity, Care, Harmony, Resilience, Sincerity, and Perseverance.
The Holistic Character Development Programme nurtures empathy towards other people, oneself, and all living things, by incorporating the aspects of the Experience of Others (story-telling, drama, role-playing), Personal Exploration (daily experience), and Exposure and Integration to Nature.
"I see the impact and difference it has made in the growth and progress of my child's learning path. My son has grown to be strongly bilingual, confident, caring, and expressive." – Mrs Hann Jansenl
3. Broadening children's horizons
Reading and speaking are just two ways of learning. What about singing, acting, dancing, and inculcating positive behaviours?
As a parent, I would be a bit concerned if my child brought back worksheets after worksheets as homework from preschool. Instead, I would hope to see my child in a happy mood, singing songs or telling stories learnt in preschool.
Preschools like the Singapore Hokkien Huay Kuan Preschool make an effort to broaden children's horizons, such as exposure to Chinese, Dialect, and western music, using the Orff Approach to Music where lessons are injected with a "natural sense of play" element for children to learn at their own level of understanding.
I thought it was a nice touch that this preschool also offers movement classes incorporating wushu and dance which are designed and conducted by professionals, to help children develop their social and motor skills.
4. Imparting life skills
Children should be life-smart, not just study-smart. Being able to independently care for themselves at home consists of different life skills, such as knowing how to effectively use chopsticks and utensils, how to prepare food, clean their home, tie shoelaces, fold clothes, manage money, being eco-conscious, and prioritising self-care.
Holistic bilingual preschools should offer ample opportunities for children to pick up and improve these life skills in a home-simulated environment.
For example, Singapore Hokkien Huay Kuan Preschool has a Living Garden where children learn how to grow plants, fruits, and vegetables. They learn what conditions are required for plants to thrive and watch the farm-to-fork process from seed growth to harvesting, to cooking, all facilitated by the teachers.
5. Trusted brand with years of experience
A trusted reputation takes years to build and is a testament to the quality of consistently delivered bilingual education.
The Singapore Hokkien Huay Kuan Preschool was established by the Singapore Hokkien Huay Kuan in 2014. The Singapore Hokkien Huay Kuan itself has over 180 years of excellent foundation in education, especially in the preservation and promotion of Chinese Language and culture, with the view that Chinese is our living language 华文是我们的生活语言.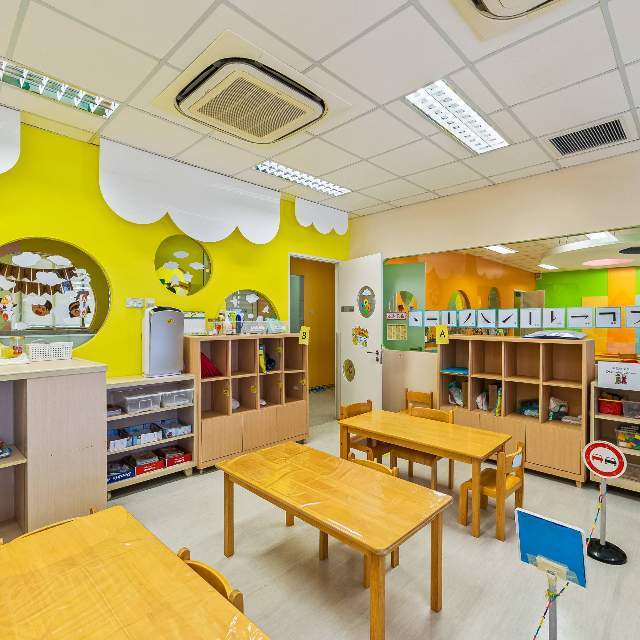 Don't underestimate the importance of a good holistic bilingual preschool education. Take a look at the preschool's curriculum, activities, and values, and bring your child along to experience the preschool environment.
About Singapore Hokkien Huay Kuan Preschool
The Singapore Hokkien Huay Kuan Preschool focuses on creating a Chinese immersion environment for children, especially those from English-speaking families. It adopts a Plan-Do-Review model, which emphasises active participatory learning and encourages a sense of purpose and reflection.
This holistic bilingual preschool has the following learning outcomes for your child – a happy, caring, and loving child who is able to love his/her families, friends, teachers, and school, appreciate Chinese heritage and culture, relate to others, listen and speak with understanding, especially in Mandarin, be curious and eager to explore, and know what's right and wrong.
Learn more at shhkpreschool.com.sg and @hokkienhuaykuanpreschool
This preschool offers Monday to Friday classes from N1 to K2, with full day (8.00am to 3.30pm) or half day (8.00am to 12.00pm, only applicable for Nursery level).
Address: 5 Sennett Road, Singapore 466781
Tel: (+65) 6589 9503 / 6589 9500
Email: enquiries@shhkpreschool.com.sg
This post is brought to you by Singapore Hokkien Huay Kuan Preschool.
By Julia Chan.
---
* * * * *
Like what you see here? Get parenting tips and stories straight to your inbox! Join our mailing list here.
Want to be heard 👂 and seen 👀 by over 100,000 parents in Singapore? We can help! Leave your contact here and we'll be in touch.