All you need for this simple goat craft are your regular pack of coloured paper and a white paper bag.
Have fun with your preschooler and whip up some of these cute hand puppets to entertain your guests.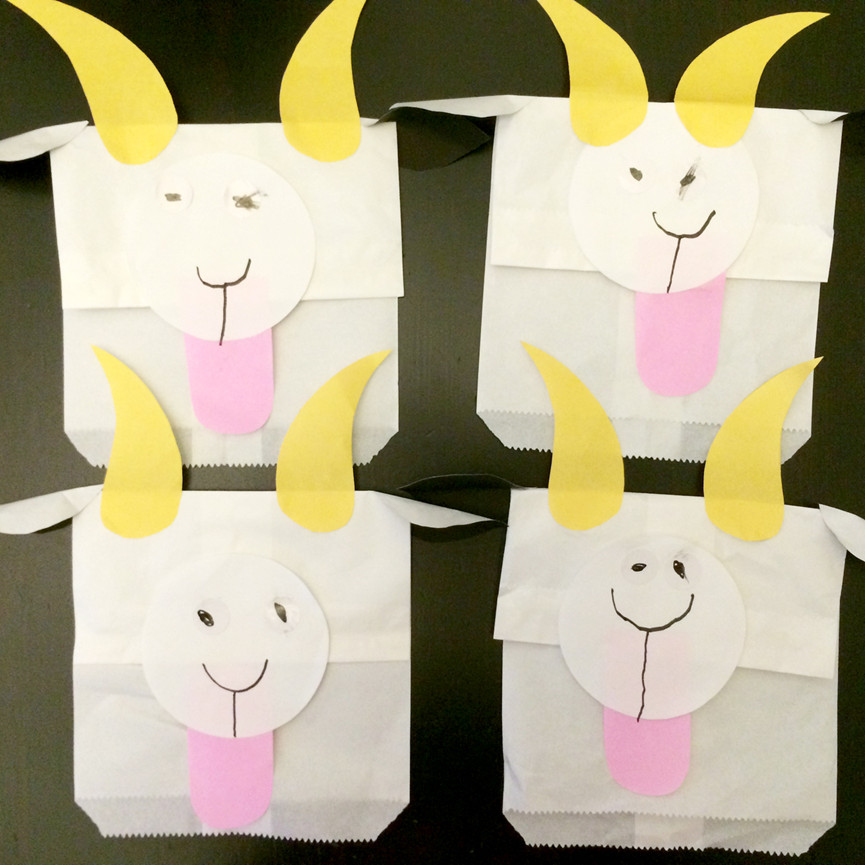 Materials
White paper bag (from Daiso)
Coloured paper – yellow, pink, black and white
White dot stickers (from Daiso) – you can also use googly eyes, but they might come off the puppets if your child is rough with it.
Black marker
Double-sided tape or glue (I prefer using tape because it's strong enough to withstand their puppet play)
Scissors
Directions
1. Fold the base of the paper bag, about 1/3 of its length
2. Trace a circle on the white paper using an upturned cup or can, and cut out. Stick this on the folded flap of the paper bag.
3. Draw and cut out a tongue (pink paper) and horns (yellow paper) for the goat, and stick in place. The tongue should be stuck halfway under the white circle, with the pink side visible.
4. Use black marker to draw in the mouth lines and irises for the eyes (white dots, then stick "eyes" in place. I let my child do this on his own. The lines will be shaky, and the "eyes" lopsided, but that's okay.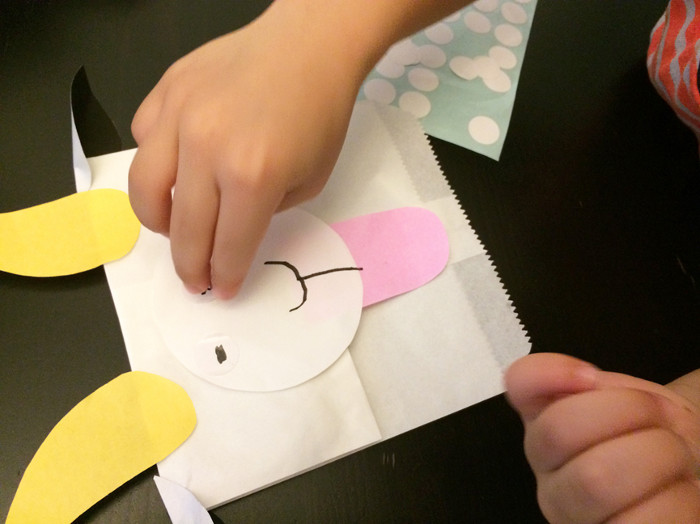 5. Cut out leaf shapes for the ears, fold in half, and stick in place at the corner of the folded flap.
Try your hand at making your own animal puppets using the same concept and similar materials. Have fun!
By Dorothea Chow
If you find this article useful, do click Like and Share at the bottom of the post, thank you.
Want more comprehensive info? Check out our e-guides here.