Parenthood is a mixed bag of emotions for many parents-to-be. Some have been planning to have children their whole lives, others have been taken by surprise.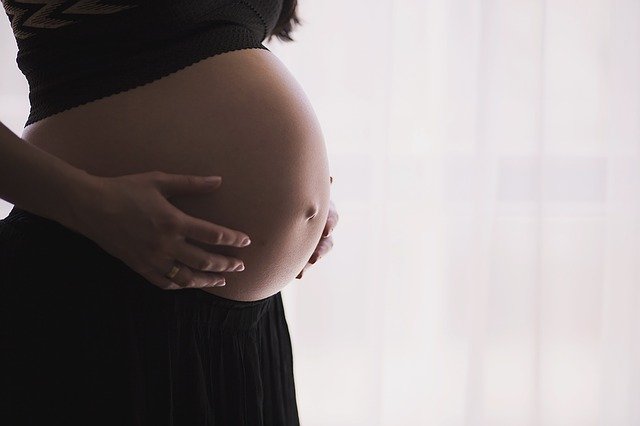 Couples often postpone parenthood due to concerns about time, money, careers, health and childcare support. Some struggle in conceiving or face complications in their journey towards parenthood.
Regardless of your journey towards conceiving, whether you are ready or not, every new parent will have to prepare for the following parenting decisions.
1. How to parent
New parents are pretty lucky nowadays.
In my parents' and grandparents' time, they didn't have access to parenting classes in hospitals, websites like The New Age Parents, Google, Facebook parenting groups, WhatsApp chat groups and other resources that the digital age granted us.
One extremely useful resource was the KK Women's and Children's Hospital parenting classes my husband and I attended. We learnt from experts about breastfeeding, how to bathe our baby (a hands-on session with a doll) and hotlines to call if we have an emergency at home.
Photo credit: Thomson Medical Centre (AsiaOne)
During your pregnancy, slowly and steadily surround yourself with parenting resources and communities you are comfortable with, to learn about parenting. As my children grew older, these expert and crowdsourced resources were invaluable in helping us through the weaning, schooling and growing up stages.
2. Childcare
You will be faced with a multifaceted decision of who to look after your child. You can choose to place your baby in infant care/childcare, hire a helper or a nanny, look to your parents for help or look after the child yourself.
⇒ Related Read: Grandparents Or Childcare? Important Factors To Consider
There has also been more assistance for working parents who choose to enrol their children in a preschool or kindergarten. In the end, choose what is best for your child, and that choice may mean adjusting your childcare arrangements according to your situation if need be.
3. Physical Health
Children are more susceptible to falling sick and visits to the doctor can be stressful. Boosting our children's health from the day they are conceived will help them build their immunity and strength. Vitamin D is important for nursing infants, especially in the first few months.
⇒ Related Read: See the Swisse Ultinatal Difference in Your Pregnancy Journey
With a healthy, balanced diet and minimal exposure to sugary and fatty foods, we can help build up our children's bodies so they can be less prone to falling sick.
4. Finances
Raising a child isn't cheap. To build your finances for their future needs, you will have to adjust your spending habits to prioritise your family's financial needs.
Tan Me Ling, Senior Equities Specialist from PhillipCapital shared,
"The two biggest common mistakes parents make in terms of financial planning, in my opinion, are delaying investment and ignoring insurance. Due to the time value of money, the earlier you start investing, the earlier your money will start compounding. A delay of 5 years can make a huge difference as the return graph or yield curve of compound interest is exponential.

Parents need to construct a resilient portfolio according to their risk profile and reinvest the dividends to compound the portfolio. However, to ensure parents are not trapped in a bear market, tapping on a Regular Savings Plan can help them to dollar-cost-average out their investment portfolios.

In terms of insurance, securing basic medical insurance for both parents themselves and their kids should be the most essential first step and should be done as early as possible when they are still healthy. Buying insurance is buying insurability and long term protection. Parents who seek more protection needs for their kids can also consider whole-life plans."
⇒ Related Read: 3 Important Things To Consider Before You Invest
There are many ways you can save on certain costs, such as getting hand-me-downs from parenting forums or markets, controlling impulse buying, purchasing what you need in bulk during promotions and spending more time engaging your child yourself (instead of outsourcing all your child's time to multiple enrichment classes).
You can also look out for special deals during sales periods such as 11.11, Black Friday, Cyber Monday and 12.12! For ideas on where to go during the holiday period, consider these places that offer free admissions such as Singapore Botanic Gardens or National Orchid Garden! There are free concerts such as jazz held regularly at Shaw Foundation Symphony Stage in Botanic Gardens Singapore.
5. Emotional and mental health
Parenting reveals the best and worst in us. Our children are quick to observe our unconscious behaviour and model after us.
When we see our children exhibiting certain negative behaviours, we could examine ourselves as potentially contributing to their unwanted behaviour.
I'm an anxious person by nature and this has unfortunately rubbed off on my children. Understanding the Zones of Regulation concept has helped me a lot in figuring out how to de-escalate my emotions better, so my children can see that their mother can think logically in stressful situations instead of freaking out over everything.
There are many other issues that parents may not be ready for, but it is okay. Set yourself up to win as a parent by giving yourself the support and access to useful resources.
⇒ Related Read: The Value of Partnership in Parenting
Join a community of parents you're comfortable with to receive and lend support to each other. Remember to look after yourself and your marriage (read these marriage tips for husband and wife).
If you accidentally made a mistake or blew your top, give thanks for the learning opportunity (yes, it is hard) and encourage yourself to try again tomorrow. If you are stuck, you can ask for help from people you trust.
It's okay if you're not ready for parenthood. Parenting is a marathon, not a sprint. You can climb mountains one step at a time.
By Julia Chan.
* * * * *
Like what you see here? Get parenting tips and stories straight to your inbox! Join our mailing list here.
Want to be heard 👂 and seen 👀 by over 100,000 parents in Singapore? We can help! Leave your contact here and we'll be in touch.