The early years of a child's life are crucial in determining the child's mental and motor development as he or she grows up.
How important is optimal nutrition to pregnant mums and their babies?
According to the World Health Organisation, if children do not have the right amounts of micronutrients such as iron, zinc, vitamin A and iodine (along with macronutrients like protein, fat, and carbohydrates), they may fall ill and face delayed motor and brain development.
Swisse, Australia's #1 No. 1 Vitamin & Supplements brand, has decades of experience formulating products with premium quality ingredients based on traditional evidence and scientific research.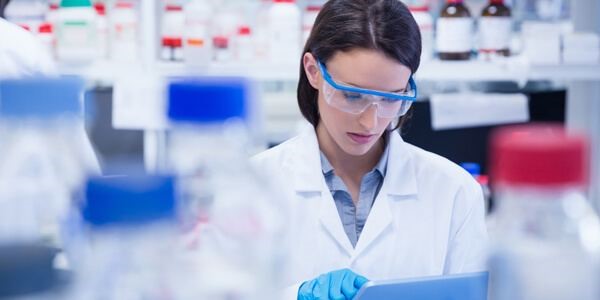 To help both pregnant and breastfeeding mothers ensure that their increased nutritional needs are met, and ensure their baby's healthy growth and development, Swisse has launched its Swisse Ultinatal range of premium quality formulas that provide nutritional support during preconception, pregnancy, post-pregnancy, breastfeeding and infancy.
How can pregnant mums boost their nutritional intake?
Swisse Ultinatal Pre-Conception & Pregnancy Multivitamin provides Vitamin B, C, D, folic acid and Omega-3 – nutrients essential for supporting the baby's development and the health of the mother. This premium quality formula helps support the increased nutritional needs required before, during and after pregnancy.
Formulated with multiple sustainably sourced ingredients, Swisse Ultinatal Pre-Conception & Pregnancy Multivitamin comes in a 180-capsule bottle (S$79) which can last a trimester on 2 tablets a day.
Find out more here.
Supporting you in your breastfeeding journey
For mothers who are looking at improving their breastfeeding cycle, Swisse Ultinatal Breastfeeding Support helps to support and increase healthy milk production while providing nutritional support for mother and baby.
This premium quality supplement is formulated with fenugreek to increase the production of breastmilk and B group vitamins including activated B12 that helps combat exhaustion through sustaining healthy energy levels for mothers.
Swisse Ultinatal Breastfeeding Support comes in a 90-tablet bottle (S$39). Find out more here.
Give your newborn the best nutrition to grow up strong and healthy
Swisse Ultinatal Vitamin D3 Liquid for Baby provides a source of Vitamin D that helps support your infant with a healthy immune system, bone mineralisation for strong bones, and healthy muscle function.
Vitamin D is essential for nursing infants, especially in the first few months. Infants who are breastfed may require Vitamin D supplementation to maintain healthy levels of Vitamin D and ensure the development of their immune, skeletal and muscular systems.
This supplement comes in a liquid form, making it convenient for parents to add to milk, water or food.
Swisse Ultinatal Vitamin D3 Liquid for Baby is free from gluten and peanuts, with no added lactose, yeast, egg, artificial colours, artificial flavours or artificial sweeteners. This premium quality formula comes in a 30ml bottle (S$24) that can last up to 2 months.
Supporting your baby in every stage of growth
Our babies' brains, nervous system and eyes are constantly developing as they become conscious of their senses and explore the world around them. They are also learning how to balance, sit up, stand and walk.
To help with a baby's growth and development, Swisse Ultinatal Calcium Liquid for Baby is a premium quality formula that provides natural Vitamin D3 to boost baby's calcium absorption and to support healthy, strong bones and teeth.
Swisse Ultinatal Calcium Liquid for Baby is sold in a 60-capsule bottle (S$29.50).
Find out more here.
Swisse Ultinatal DHA + EPA Liquid for Baby provides important support for your baby's brain and cognitive function throughout the different stages of his or her growth.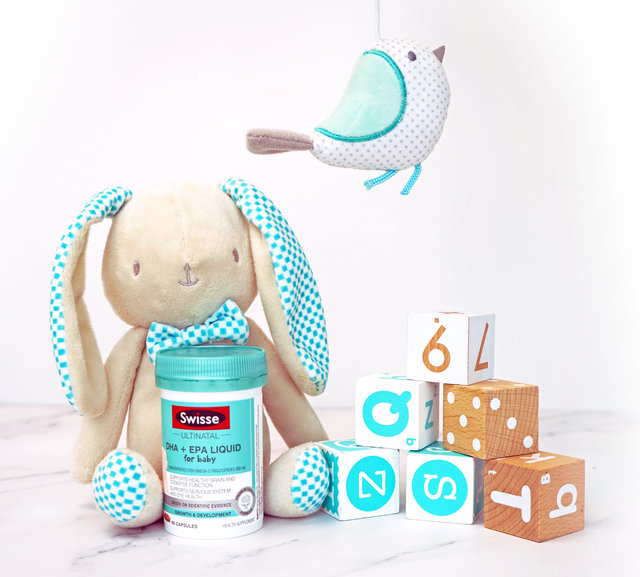 It contains sustainably sourced and mercury tested fish oil to provide a natural source of omega-3 fatty acids, so our babies can obtain DHA & EPA for good eye health and a healthy nervous system. Sold in a 60-capsule bottle (S$32), we can also feed our baby directly or add the contents to milk, water or food.
Find out more here.
Be well-supported throughout parenthood with the new Swisse Ultinatal range
Every stage of motherhood and our baby's growth comes with different nutritional needs, hence, Swisse Ultinatal was specially formulated to address the specific needs in each phase of the journey.
"At Swisse, we believe that good nutrition before, during and after pregnancy for both parent and child shapes the baby's future health and wellbeing. With the launch of the Swisse Ultinatal range in Singapore, we are delighted to support parents and parents-to-be as they embark on life's greatest journey," said Charles Ravel, Managing Director, Asia, Health and Happiness Group.
The new Swisse Ultinatal range is now available in Singapore at all leading Guardian and Watsons stores islandwide.
This post is brought to you by Swisse.
* * * * *
Like what you see here? Get parenting tips and stories straight to your inbox! Join our mailing list here.
Want to be heard 👂 and seen 👀 by over 100,000 parents in Singapore? We can help! Leave your contact here and we'll be in touch./em>