Gestational Diabetes Mellitus
Diabetes can sometimes develop during pregnancy due to changes in hormones, family history of diabetes, history of delivery of a large baby or mother's age. It is important that the mother adheres to a strict diabetic diet to control the blood glucose levels.
The mother with gestational diabetes needs to eat an adequate amount to ensure her nutrient needs are met while at the same time not resulting in a blood glucose level that is too high or too low. Some may require insulin injections if the mother's blood glucose level is still high despite diet control.
In general, your diet should:
Provide controlled amounts of carbohydrates through foods including fruits, vegetables, and complex carbohydrates (such as bread, cereal, pasta, and rice)
Moderate in fat and protein
Free from foods that have a lot of sugar, such as soft drinks, fruit juices, and desserts.
You should eat 3 main meals and 3 snacks each day. Do not skip meals and snacks. Keep the amount and types of food (carbohydrates, fats, and proteins) the same from day to day.




CARBOHYDRATES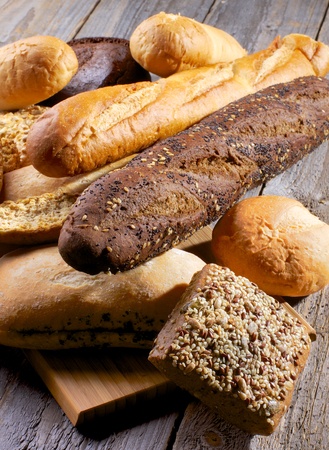 Most carbohydrates are found in starchy or sugary foods, such as bread, rice, noodles, cereal, potatoes, corn, fruit, fruit juice, milk, yogurt, biscuits, cookies, chocolates, sweetened drinks and other sweets.
High-fiber, whole-grain carbohydrates are healthier choices. For example, choose wholegrain bread or brown rice instead of white bread or white rice.
VEGETABLES
Eat at least 2 servings a day: one serving equals ¾ mug leafy, green vegetables
Choose fresh or frozen vegetables instead of preserved or salted vegetables. You should choose more dark green, leafy vegetables, such as spinach, kai lan and chye sim as they are very low in carbohydrates. Red or yellow vegetables e.g. capsicums are also good choices.
FRUITS
Eat 2 servings a day: one serving equals 1 medium whole fruit (e.g. an apple, pear or orange);
Choose whole fruits instead of juices. Fruits have fiber which helps to slow down the rapid rise of blood glucose levels.
Choose fresh fruits and juices, which retain more of their nutritional value than frozen or canned varieties.
MILK AND DAIRY

Eat 4 servings a day: one serving equals 1 cup milk or yogurt
Choose low-fat or nonfat milk or yogurt.
Dairy products are a great source of protein, calcium, and vitamin D.
PROTEIN (MEAT, FISH, EGGS)
Eat 2 – 3 servings a day: one serving equals 1 palm-sized cooked meat, poultry, or fish
Choose fish and poultry more often. Remove the skin from chicken or duck. Select lean cuts of beef, or pork.
Trim all visible fat from meat. Steam, boil, bake or roast instead of frying.
Foods from this group are excellent sources of B vitamins, protein, iron, and zinc.
SWEETS
Sweets, chocolates, cakes and sweet desserts are high in sugar, so avoid them.
Eat sweets that are sugar-free.
FATS
Limit your intake of margarine, salad dressing and use less cooking oil while cooking.
You should also avoid fried or oily foods e.g. fries, fried chicken or curry puffs.
By Ms Suzanne Khor, Senior Dietician, Thomson Paediatric Centre (The Child Development Centre)
Practice Address:
Thomson Paediatric Centre – The Child Development Centre
10 Sinaran Drive
#09-04 Novena Medical Centre
Singapore 307506
This article was first published in The New Age Parents e-magazine
If you find this article useful, do click Like and Share at the bottom of the post, thank you.
Want to be heard and seen by over 100,000 parents in Singapore? We can help! Leave your contact here and we'll be in touch.