Alicia* first came to SBCC Child Development when she was 4 years old. She was having difficulties focusing and following instructions. She was enrolled in our Early Intervention Programme (EIP), which is designed to support children with developmental delays or who are at risk of developmental delays.
EIP helps equip children with key physical, cognitive, communication, social and emotional skills to maximise the child's potential and ensure school readiness.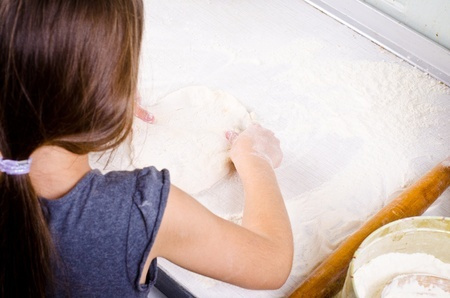 After two terms of EIP, we observed that Alicia is now able to greet people and is a lot more sociable. Having been previously at the solitary stage of play, she is now able to share toys with other children and interact with her peers appropriately.
With the help of a positive classroom environment, she has also learned to follow instructions and work independently. Her parents have witnessed how EIP has helped her learning growth and are very encouraged by her improvements.
⇒ Related Read: What Parents of Children with Special Needs Want the Public to Know
Witnessing each child's progress always warms my heart and motivates my team and me in our work. It proves the importance of what we do and why an early intervention programme is essential for children with learning needs.
In my time as a Special Needs Educator, I have taught many children like Alicia*, with a wide range of special needs such as Down Syndrome, Intellectual Impairment, Global Developmental Delay, Autism, Rett Syndrome, Cerebral Palsy, Speech Delay, Tourette's Syndrome and ADHD.
Every child is different but they all have potential. It is our responsibility as teachers and educators to see each child's potential and help them develop their skills holistically. By doing this, we help them to overcome the challenges that they have. We also help to support our student's families in their everyday life.
Working in this field for many years has given me a greater understanding of children with special needs. Here are a few things which I feel will help the public in their interaction with children with special needs.
Practise empathy
Many children have difficulty communicating their needs and can have a meltdown when they get frustrated and feel like they are not being understood. This is the same with special needs children and especially so in cases where the children have yet to develop their means of communication.
For example, if you witness a child having a meltdown and hitting themselves or others, learn to look beyond the surface of the child's actions of hitting or crying.
Try to understand the emotions that are triggering this action. Be calm and seek the cause of the meltdown and deal with it accordingly. Being able to understand the child's feelings helps to build rapport and makes the child feel comfortable and safe. Generally, when a child feels secure and confident, it motivates them to work harder and achieve more as well.
Patience is key
Many adults often guide children along with their tasks, giving lots of prompting and instruction and perhaps unintentionally rushing them to complete the task. We need to understand the importance of giving children time to explore things on their own, allowing them time to process information and be independent.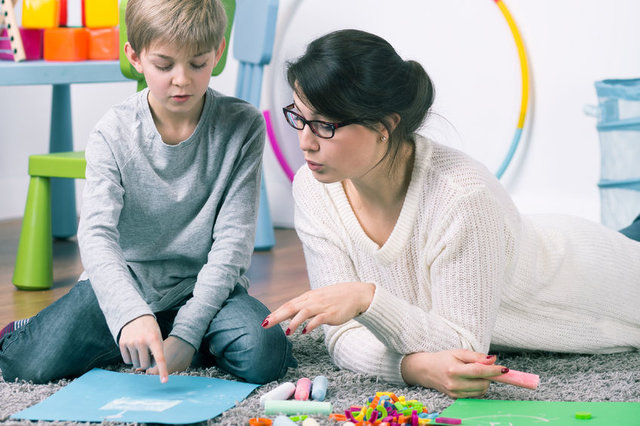 Some special needs children also take time to warm up to new people. When communicating with them, use short and clear sentences. If they cannot answer your question, give them a choice of two answers so that they can bring across their point.
Give them time to process your questions before answering and make the effort to engage them, for example, by talking about topics that they are interested in.
Be flexible and engaging
As teachers, our lessons need to be delivered creatively to fully engage our students. By allowing the children to explore things on their own, we can observe and understand them, which enables us to adopt the best strategy to help them learn. Each child has their learning styles, strengths and weaknesses, and only by understanding them can we help them.
Some children may be non-verbal, so we have to help them to communicate effectively through other means. Jonathan* has Global Development Delay and was two years old when he started early intervention with us. He had no awareness of his surroundings and did not show any responsiveness to the people around him.
Our EIP focused on teaching him ways to express his needs using gestures with words and activities to develop his awareness and sense of his environment and the people around him.
Now, he can request "more food" through gestures and has even started doing some dance movements during our music and movement sessions. At SBCC, we believe in developing each child holistically so that they can transit well to the next school setting.
Working as a special needs educator
Though it is important to have the right skills and knowledge to help these children effectively, having a passion for the job is just as imperative. Teaching and learning is a lifelong process.
Every day is an opportunity for educators such as ourselves to learn – even from the children we teach. They teach us intrinsic values and challenge us to constantly improve ourselves.
Ms Chia Min Lee, Early Intervention Programme Manager, SBCC Child Development Centre
As an EIP manager, training my team of teachers to educate to the best of their abilities is one of my priorities. My hope for society and the general public is that more people will see that all children have potential and be more open to understanding and accepting special needs children.
*Names have been changed to protect the privacy of individuals.
Ms Chia Min Lee is an Early Intervention Programme manager at SBCC Child Development Centre. She specialises in working with children to meet their developmental milestones and develop to their fullest potential. At SBCC CDC, Ms Chia takes an active role in designing programmes to cater to each child's needs and pace of growth.
* * * * *
Stay in touch! Subscribe to our Telegram here for all our latest updates.
Like what you see here? Get parenting tips and stories straight to your inbox! Join our mailing list here.