With COVID-19 still an ongoing reality in Singapore, it's never been more important to stay healthy. After all, a healthy immune system significantly reduces the risk of severe illness, particularly if one does catch the virus. And in the wake of stay-home mandates, looking after your mental health is just as important, especially in an era where reduced social interactions are still a large part of reality.
There's no denying that health is wealth too. Your health can't be separated from your retirement or financial planning. Any medical emergencies can incur a financial burden, adversely affecting future plans like that dream family vacation or kid's college fund.
With that in mind, how exactly do you care for your health & well-being to secure your family's future? Here are 6 practical tips for getting started.
1. Make staying active a priority
COVID restrictions still mean that social group sizes are limited, making family outings a challenge. Nevertheless, try to make plans with your spouse and kids to go jogging at the neighbourhood park or play games like badminton or volleyball a few times a week.
Tip: When it comes to exercise, consistency and discipline are key, so set a weekly schedule for workouts and stick to them!
2. Look after your mental health
Mental well-being is just as important as physical health, especially in an era of social distancing and fear-inducing false news.
Only get your information from credible news sources. Don't believe everything you read in chain WhatsApp messages – speculation and rumour only fuel anxiety and make you feel less in control.
Credible sources to find information include Singapore's Ministry of Health and the US's Centre for Disease Control and Prevention websites.
With working-from-home currently the default arrangement, remain connected with family and friends by Zoom, social media, email or a simple phone call.
Don't be afraid to contact a helpline should you need additional emotional support. These include the National Care Hotline, TOUCHline (Counselling) and the Singapore Association for Mental Health hotline.
3. Take care of your financial health
Your financial health can impact your overall health and well-being too. In a Global HSBC Life +Factor Study conducted this year, results showed that long-term financial planning contributed to better mental and physical health.
Over 70% of respondents who review their financial plan at least once a year – and have adequate protection for health care costs – saw average or above mental health. In contrast, almost half who neglected their finances experienced below-average mental health.
Autumn Financial Planning App
But if the idea of financial planning daunts you, apps like Autumn – a digital wealth, health and lifestyle solution – can help ease the process. Its Retirement Graph is perfect for anyone looking to start growing their pension pot and planning for their future. This visual chart maps out whether you're on track for your retirement needs and tells you how much you need to save by the time you retire.
Autumn's Finance Dashboard
The single-view Finance Dashboard also simplifies money management, offering users a clear overview of their finances across their savings, investments, properties, CPF and insurance – all in one place. And if you find yourself procrastinating on your financial check-ins, its Weekly Checklist will nudge you to stay focused on your financial goals!
4. Find ways to ease stress
Lower stress levels contribute to both physical and mental wellness. Stress-busting is sometimes easier said than done, but you can start by taking a day off to relax.
Singapore has lots of great spas you can visit to de-stress, some of which even include an all-you-can-eat mini buffet.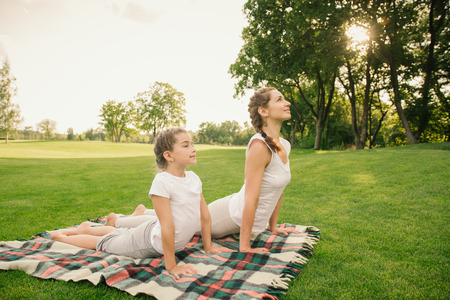 Another practical way to relieve stress is to explore techniques meditation and practice mindfulness at home. This can help reduce muscle tension, slow your heart rate and reduce the activity of stress hormones.
5. Ensure your family is adequately insured
We can't always avoid health complications, but we can take steps to ensure they don't stretch us financially and take a toll on us mentally.
Make sure you and your family are covered with a good health insurance plan. Whilst MediShield Life covers subsidised treatment at B2/C wards at public hospitals, consider getting a private Integrated Shield Plan for more coverage. This provides additional benefits and coverage, such as covering private hospitals and A/B1-type wards.
You may also want to consider a critical illness plan, which pays a lump-sum if you're diagnosed with a major illness. Or personal accident insurance, which offers add-on protection against infectious diseases like hand, foot, and mouth disease and dengue fever.
Autumn's Insurance Planner
And if you're overseeing multiple policies, you'll appreciate Autumn's Insurance Planner. This handy feature lets you add and manage your family's policies in one single place. It'll also give you timely reminders on upcoming payments and policy expiration dates (no more late payment fees!).
6. Watch one's diet and nutrition
Like it or not, certain foods can contribute to heart disease, cancer, diabetes and other illnesses. Avoid overconsuming foods high in sugar and trans-fat. Guilty culprits include carbonated drinks, sweet juices, cakes and cookies.
Processed foods like bacon, frozen pizza and instant noodles also contain preservatives and additives such as sugar, salt, oil and calories.
Instead, pick disease-preventing foods like dark, leafy greens which are loaded with vitamins and, minerals. Also, consume fish high in Omega-3 fatty acids like salmon and tuna which lower blood fats and prevent clots. When it comes to snacks, reach for antioxidant-rich berries, low-fat yoghurt or a trial mix of nuts.
Parents can also make nutrition a fun endeavour by cooking homemade meals with the kids.
Manage your financial and physical health with Autumn
If you're looking for a tool to stay on top of your family finances and well-being, Autumn can help you with that. As a first-in-market wealth, health and lifestyle platform, you can seamlessly manage your finances and life goals on the go. Autumn will also be rolling out new health features in the first quarter of 2022, so stay tuned!
Autumn is now available in open beta. Download the app here.
This post is brought to you by Autumn.
By Rebecca Wong.
* * * * *
Like what you see here? Get parenting tips and stories straight to your inbox! Join our mailing list here.
Want to be heard 👂 and seen 👀 by over 100,000 parents in Singapore? We can help! Leave your contact here and we'll be in touch.