Most children are natural nature lovers. They love to be surrounded by sand, stones and grass, trees and flowers. They have no qualms about getting hot, sticky and dirty, about "taking a bath in their sweat". They get a kick from having a huge space to just run and jump, with no expensive toys to occupy their attention.
To be very honest, it's us adults who shy away from extensive trips to places outdoors because of the humidity in Singapore, plus all the recent scares of dengue fever on the rise. And, of course, we much prefer the comfort and cleanliness of air-conditioned malls and restaurants to the mud and grime of being outdoors.
➡️ Related Read: Why You Should Let Children Experience the Great Outdoors
We try, though, for the sake of our kids, to venture to parks and playgrounds, gardens and trail walks. Kudos to you, dads and mums, for trying!
The Singapore Botanic Gardens is a great place to visit if you're planning a nature outing for the first time – or even if you regularly spend time around nature. It's centrally located, beautifully landscaped and laid out, and has all the necessary amenities and conveniences (parking, restrooms, sheltered spots, public transport). Here are a few activities you can do with your toddler or young child at the Gardens.
1️⃣ Do Some Art Outdoors
Pack a palette of watercolours, some brushes and a wad of paper, and let your child paint the beauty that surrounds her. Collect a variety of leaves and do leaf printing with paints or create leaf impressions with crayons.
2️⃣ Swan Gazing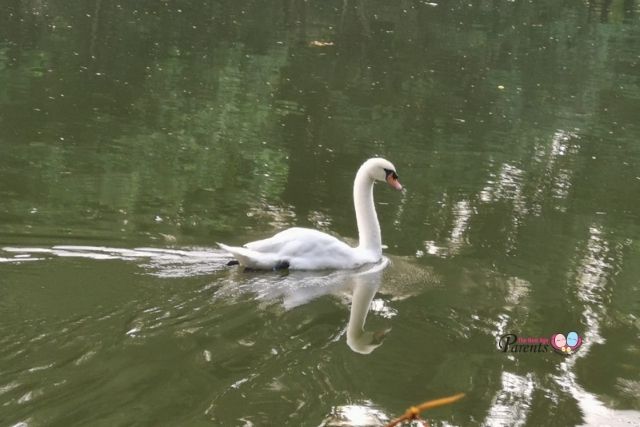 Visit the swan gazebo and admire the beautiful white birds, that glide up gracefully right up to the water's edge and readily pose for photographs. Do note, however, that the Gardens prohibits visitors from feeding the swans. You can, however, purchase packets of fish food from the Visitor's Centre and feed the fish.
3️⃣ Scoot Through the Garden
Scooters are all the rage these days, and easy to cart around on public transport. The Gardens offer many pathways to explore, and your child will have a field day doing it on his/her scooter. The only problem will be catching up with him/her!
4️⃣ Jacob Ballas Children's Garden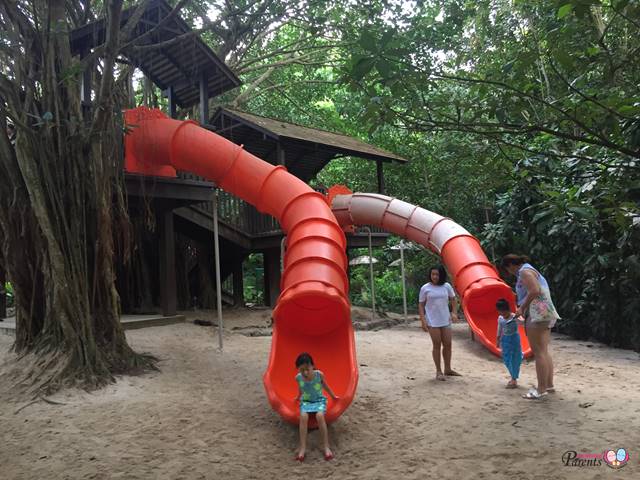 Tucked away on the Bukit Timah side, the Children's Garden is a really lovely place to introduce children to fruit trees and some basic life science in a fun and interactive way! Entrance is free, but children need to be accompanied by an adult at all times. There's also a simple water play area that's great for even babies to enjoy cooling down from the hot sun. Find out more via Jacob Ballas Children's Garden.
5️⃣ Food For Thought
For some respite from the hot sun, take refuge in this spacious café located inside Jacob Ballas Children's Garden. Amidst a lush landscape of flora and fauna, the 40-seater eco-conscious café features an upcycled colander light installation, themed recycling bins and a potted herb wall- all to instill a love for nature in its visitors especially kids. Look forward to various parent-child activities that will be held each quarter to encourage families to learn from and learn with one another.
➡️ Related Read: Things to Do This Weekend
This weekend, why not make a trip down to the Gardens? Visitor information and more details on the Gardens here.
By Dorothea Chow.
Do you have a preschool child? We like invite you to join our Facebook group here for discussions on preschool related topics.
This article was first published in New Age Pregnancy.
* * * * *
If you find this article useful, do click Like and Share at the bottom of the post, thank you.
Like what you see here? Get parenting tips and stories straight to your inbox! Join our mailing list here.