Young children are not born with the skills to differentiate between what is right and what is wrong. Here are five storybooks on positive behaviours just for toddlers.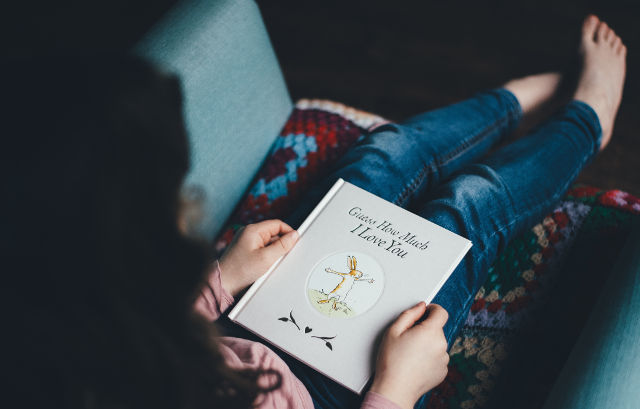 Sharing is not an easy concept for children to grasp especially for toddlers. This interactive lift-the-flap book consists of captivating illustrations. The repetitive elements in the story reinforce the concept of sharing through a fun and lively way.
Suitable for 6 months to 3 years old
*******************************
It's never too soon for children to learn that violence is never okay. This book teaches children appropriate ways to deal with their negative emotions rather than through physical means. Simple words, bright and colourful illustrations show children the various positive uses of hands, with specific and relatable actions.
Suitable for 6 months and above
*******************************
A well-crafted and funny story about sharing which talks about two best friends Gerald and Piggie, Gerald has a big decision to make – should he share his ice cream with Piggie? Gerald has a big decision to make, but will he make it in time? Look out for the twist at the end of the story that will touch your heart.
Suitable for 12 months and above
*******************************
This story tells about three self-centred frogs who live on the same island and spend their day quarrelling over the food they have found. An incident which they experienced and with the help of a big brown toad, they realise sharing is not that difficult at all and it can be enjoyable. This book is helpful in teaching children how to share with relatable storylines to their own experiences.
Suitable for 2 years and above
*******************************
As children get older, conflicts with friends will surface. Through illustrations and relatable scenarios, this book teaches children how to resolve conflicts peacefully. It provides advice on how to calm down and also includes skill-building games and role play ideas for parents.
Suitable for 3 years and above
*******************************
Expert Tip: When shopping for books, go for those with many repetition and rhyme. The replay of words builds familiarity and confidence for a child to learn to recognize those words, says Esther Lim, Founder of LEAP SchoolHouse and Curriculum Director of LEAP EDUCATION GROUP.
Karen Katz, an award-winning author and illustrator, suggests going for illustrations with big heads, with bright and bold colours. Babies love to look at other babies, and such pictures capture their attention.
By Tan Yi Jun.
This was first published in our Parenting with Love Seminar Booklet.
* * * * *
If you find this article useful, do click Like and Share at the bottom of the post, thank you.
Like what you see here? Get parenting tips and stories straight to your inbox! Join our mailing list here.