SINGAPORE SCIENCE FESTIVAL CLOSES WITH A SLIMY RECORD, RENOWNED SCIENCE MAGIC PERFORMANCES AND EXHIBITION BOOTHS
Singaporeans are invited to help create the ooziest record ever at X-periment!
For the grand finale of a two-week-long festival, The Singapore Science Festival (SSF) will be holding X-periment! – A carnival held in conjunction with the one-north Festival happening on 13 and 14 September 2019 at Fusionopolis One. Organised by A*STAR, JTC and Science Centre Singapore, one-north Festival is designed to connect the R&D community with the public and expose young minds and working professionals to exciting Science, Technology, Engineering and Mathematics (STEM) innovations.




A SLIMY RECORD ATTEMPT
The 19th edition of SSF has an ambitious plan – the creation of "Singapore's Largest Slime Installation". The Singapore Book of Records attempt will happen on 13 September, from 10am – 4pm, at Fusionopolis One.
Members of the public are encouraged to be part of setting the record by helping load a giant 3m-long "This is Science" structure – this year's theme of the festival. By spotlighting slime as part of its record-setting attempt this year, SSF aims to make science accessible and spark an early interest in STEM by showcasing the amazing chemical properties found in such a fun and versatile toy.
For decades, making slime and playing with it has been a great way to teach kids science principles about viscosity, polymers and chemical reactions. A surprisingly humble cultural phenomenon, slime is usually created at home with a mixture of household items like glue, facial wash and contact lens solution. These ingredients come together to create a polymer substance that acts like both a solid and a liquid, depending on how you play with it.
⇒ Related Read: Have The SLIME Of Your Life at City Square Mall
The record-setting activity is jointly organised by Science Centre Singapore and the Agency for Science, Technology and Research (A*STAR) in collaboration with JTC and Singapore Book of Records.
"THE IMPOSSIBLE SCIENCE SHOW" WITH JASON LATIME
Famed world champion magician and one of a few recipients of the prestigious and highly coveted Golden Grolla Award from the Masters of Magic, Jason Latimer will be performing his iconic science show during X-periment!. Latimer unites magic and science to inspire curiosity and demonstrate how the right question changes everything. Latimer is the Curator of Impossible Science, part of the iconic Fleet Science Center in San Diego. However, his STEM program has expanded to science centres throughout Southern California.
His shows will be at 2.30pm on 13 & 14 September at the Genexis Theatre at Fusionopolis One.
LATEST TECHNOLOGIES ON DISPLAY
X-periment! @ one-north Festival will also feature interactive displays and activities that promote STEM among students and the public; allowing free interaction with scientists and the one-north community. With the theme "The Future of Everyone", exhibition booths will be focusing on innovations for a sustainable planet. Exhibits featured will include the following amongst close to 30 others:
Data-driven Insect Tech (Protenga) – Insect farming systems for sustainable protein production
Re-inventing Seafood in APAC (Shiok Meats) – Cell-based clean meat company employing cellular aquaculture and agriculture. The first of its kind in Singapore and SE Asia.
Mind Palace Virtual Reality (VR) Therapy (Mind Palace) – Harnessing VR therapy experiences for dementia patients to immerse themselves in an environment of familiarity
More information about the Singapore Science Festival 2019, additional activities and workshops can be found here.
---
It is the one week school break. Do check out our compilation of Exciting Things To Do This September School Holidays in Singapore 2019.
Mid-Autumn Festival falls on 13 September 2019. We have compiled a list of Mid-Autumn / Mooncake Festival events 2019 to go with the whole family in Singapore.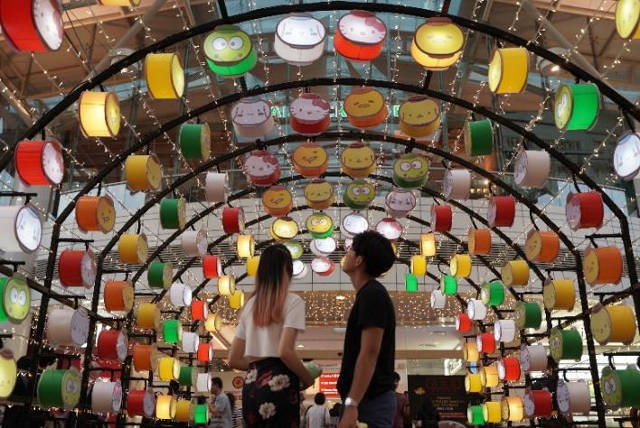 ---
Come across an enrichment class and keen to find out your child's response before committing to a full term? We have trial classes offered at discounted rates HERE!
If you find this article useful, do click Like and Share at the bottom of the post, thank you.
Want to be heard and seen by over 100,000 parents in Singapore? We can help! Leave your contact here and we'll be in touch.