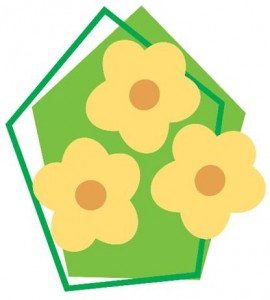 In 2002, Mr Lawrence Lim founded Blossom Edugroup and is now the Group Principal of childcare centres under the Blossom brand name. Through the interview, it was clear that parent's feedback and internal consultation play a big part within the centre's operation. In this interview, we have an opportunity to understand better Blossom's tagline, featuring the two words "Quality", and "The Preferred Choice".
Can you share how you developed the vision for Blossom Edugroup?
It started off as something simple. A desire to provide a service that is different. We want to know what parents value most and how Blossom can cater to their needs. It is with this perspective that we seek to continually develop and explore new ideas. In fact, Blossom has become rather synonymous with this vision that whenever I meet with teachers and friends, they will ask "What's the next new thing for Blossom?"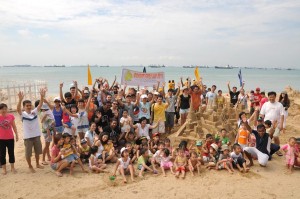 How have your experiences in working with children and families influenced your current practice?
We realized that parents are not just concerned about their child's milestone development but are also interested to find out how their child progress in comparison with his/her peers. Therefore, Blossom Edugroup developed and launched our "e-Profiling portal" that provides comprehensive feedback of individual children's progress through the use of portfolio, rubrics assessment and comparative benchmark.
We understand that you patented the "e-Profiling portal" in 2007. Can you share with us how you track and coordinate children's learning and development?
The portal serves as a digital portfolio for each child. Photos and videos of children engaged in learning are displayed each term with a personalized anecdote recorded by the teachers. The highlight however, is the progress report. The system computes the statistics based on the teachers' assessment of every child, and generates a "comparative benchmark" in real time providing insights of each child's relative development against children in the same age-group. Collectively, these evidences allow teachers and parents to identify their children's specific strengths and areas of improvement.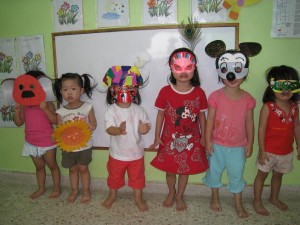 In a nutshell, can you share the highlights of what sets Blossom's curriculum apart as a model advocating for children's holistic development?
Our curriculum is designed based on our triple track syllabus as we believe that all children develop at a different pace. Within the triple track syllabus, learning objectives are pegged at "basic", "standard", and "advanced" levels. With these clearly delineated objectives, teachers are able to ensure that each child builds a strong foundation in grasping the standard concepts; at the same time, we also provide opportunities to develop deeper understandings for more advanced children by engaging them in extended learning while slower learners attain a minimum level of understanding through remedial activities. In addition, our teachers seek to cater to every child's different learning styles by designing their lessons to cater to all the learning styles of children.
The readers seem to be responding very positively to your Free Nursery Rhyme e-Book. Personally, I really appreciate the follow up work your team puts into sharing ideas for play with children.
Yes, good ideas must be shared. As an educator and a parent, I see my role as one who tries to provide opportunities for children to learn through enjoyable experiences. As a parent, naturally, I would like to find out the various learning activities children are involved in these days and how fun can be incorporated into such learning experiences. Blossom believes that by sharing our resources and expertise, our ultimate goal to present quality care and education for children will be achieved.
Thank you for your time Lawrence! We hope that as more readers visit Blossom, they will also learn about the fun experiences their children can have.
If you find this article useful, do click Like and Share at the bottom of the post, thank you.
Want to be heard and seen by over 100,000 parents in Singapore? We can help! Leave your contact here and we'll be in touch.