Coronavirus disease (COVID-19) has changed the world and our way of life. Two years into the pandemic and we are not out of the woods yet. Over time, new variants start emerging, and with the current Delta & Omicron, there seems to be an increase in transmissibility across all age groups, particularly in young children. Hospitals offering pediatric care are experiencing a shortage of beds to care for children with more respiratory symptoms that require close attention and care. With the newly identified "Deltacron" variant discovered in early-March 2022, researchers are seeing that this virus can infect animals and have a risk of infecting humans again. More studies are underway to find out how transmissible deltacron infections will be or if they will cause severe illness.
To keep our children safe, we need to step up on preventive measures by helping them to understand and practice proper handwashing techniques, wearing masks correctly, and practicing good respiratory etiquette. To move forward with our life, World Health Organization (WHO) & Ministry of Health (MOH) has strongly urged individuals as well as children above the age of five to get vaccinated.
While most parents are keen to vaccinate their child, there's a substantial group of parents who are hesitant about it, mostly for the fear of long-term ramifications.
Derrick Tan, a father to a six-year-old and a teenager, stressed that "although most children and teenagers tend to have an asymptomatic infection, which means they don't have any symptoms at all, getting vaccinated will bring on a greater form of protection and minimize the risk of them getting the virus."
Faith Lim, a mother of a five-year-old, commented that "As compared to adults and the elderly, young children to adolescents tend to have more mild symptoms and they usually recover fast. Reports also show that they're not in the high-risk category at all. I will wait it out to see if there are any health risks resulting from the vaccine."
In the recent news, serious cases of side effects have surfaced amongst young children aged 5 to 11 who have received the vaccination too.
To vaccinate or not? Let us answer some of the common questions that you as a parent may have!
1. Is the vaccine safe for children?
Health Sciences Authority (HSA) has assessed that Pfizer-BioNTech / Comirnaty COVID-19 vaccine that is administered for individuals aged 5 years and above, is safe and approved for active immunisation.
The Expert Committee on COVID-19 Vaccination has assessed that the benefits of the vaccine outweigh the risks, and recommends children aged 5 years and older get vaccinated without delay. Younger children under 11 years old are given a smaller dosage as compared to adolescents and adults. (Adapted from moh.gov.sg)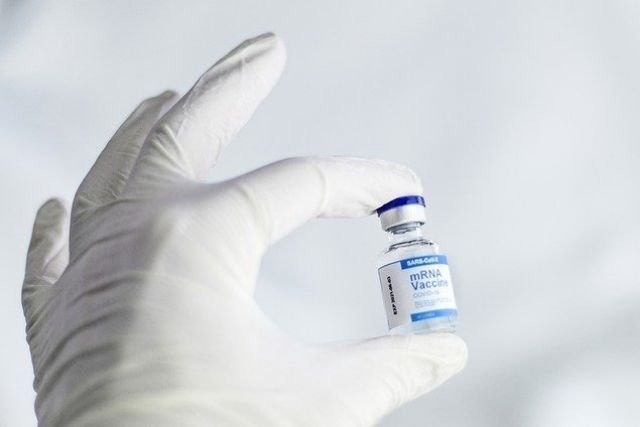 2. What are the short-term and long-term side effects for children after vaccination?
Given that the COVID-19 vaccines were developed over the last 2 years, the biggest concerns that parents have been linked to the reliability, unknown long-term effects and serious side effects of the vaccine. Clinical trial results have demonstrated the reliability of the vaccine and that it is safe and effective for young children. Short-term discomfort and effects may occur among children and teens. It is usually linked to sore arms or mild to moderate headaches and fatigue that resolve within days. Flu-like symptoms such as fever and nausea sometimes occur, but they also tend to resolve within a few days. (Further reading here)
3. If your child recovered from COVID-19, does that mean they are now immune to the disease? Do they still require vaccination?
Your child will develop antibodies a few weeks after the infection. However, studies are underway to determine how strong this immune response is and how long these antibodies last. It seems that individuals can be reinfected with this virus again.
For children under 12 years old who have not completed their vaccination before recovering from a COVID-19 infection, they are recommended to receive a single dose of the vaccine at least 3 months after the date of their infection to complete their vaccination. If your child has an official record of their infection (COVID-19 PCR / ART test result done at the clinic or approved test providers) would be considered fully vaccinated after receiving the single dose of mRNA vaccine. If your child tested positive on a self-administered antigen rapid test (ART), it is not considered an official record of his/her infection. If they have not received any vaccines before infection, they would need to receive two doses of the mRNA vaccines to be considered fully vaccinated. MOH has assured them that it is safe for them to do so.
4. How do I register your child for vaccination?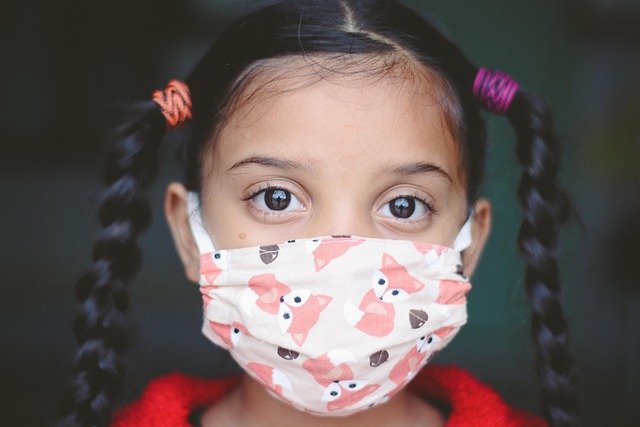 Children aged 5 to 11 will be able to walk in with their parents / guardians to any paediatric vaccination centre (VC) from Mondays to Thursdays before 7pm to receive their first vaccination, without the need for a prior appointment.
Parents are required to bring your child's form of identification like birth certificate / passport / singpass and a signed hard / soft copy of the parental consent form which can be downloaded here.
5. What if I choose not to vaccinate my child?
World Health Organisation (WHO) has not placed a high priority on vaccinating children as they are at a much lower risk of getting severe illnesses when infected, as compared to adults, the elderly and those with underlying health issues. Although fewer children have been seriously ill when infected, they can, in some cases, become seriously ill or develop severe COVID-19 complications, such as MIS-C (Multisystem Inflammatory Syndrome in Children). There is a higher risk of developing the severe disease if they have underlying medical conditions too.
Although there are currently no plans to make COVID-19 vaccination compulsory for children under 12, vaccination can help protect your child from getting the virus. It also gives you and your child peace of mind to return to more typical activities in school and more mundane activities like shopping in the mall.
Other resources for your information:
Vaccination related FAQ – moh.gov.sg
By Crystal Tan.
* * * * *
Like what you see here? Get parenting tips and stories straight to your inbox! Join our mailing list here.
Want to be heard 👂 and seen 👀 by over 100,000 parents in Singapore? We can help! Leave your contact here and we'll be in touch.