Question: Is it true that multivitamins are not recommended for infants (below 1 yr old)?
Answer: By and large, breast or formula milk provides all the nutrition a baby requires in the first four to six months of life. On weaning to solid food at age 4 to 6 months, babies who feed well on a variety of foods generally do not require vitamin supplementation. This is especially so if their food is already fortified with vitamins and minerals.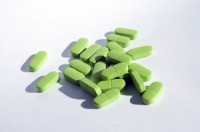 Paediatricians may recommend supplements for babies who have a history of premature birth, low birth weight, chronic medical condition or a serious feeding problem. These children may need specific supplementation with iron, omega-3 fatty acids (DHA) vitamins B12 and D.
Mothers with significant medical conditions such as a previous gastrointestinal surgery, or on long-term medications may not absorb adequate nutrients for their breast milk; hence their babies may require supplements. Vegetarian breastfeeding mothers may lack vitamin B12, iron, zinc, calcium, and omega-3 fatty acids in their diet and may have to consider supplements in their or their baby's diet.
Dr Eugene Han
Paediatrician
SBCC Baby & Child Clinic
Practice Address
SBCC Baby & Child Clinic
Blk 726 Ang Mo Kio Ave 6
#01-4154
Singapore 560726
Tel: 6456 8874
Email: info@sbcc.sg