Many of us would have shown our spouses how much we love them, in big ways or small. But we don't often take the time to really appreciate the girlfriends in our lives, especially those who are moms, who make this journey of motherhood that much more sane, beautiful, and meaningful.
As mothers, it's all too easy to use other moms as our benchmarks of success. We can't help but compare how our kids are doing compared to so-and-so. We stand up for the child-raising methods we live by. We are pro-breastfeeding or pro-formula-fed, support the Cry-It-Out method or attachment parenting.
And yet, at the end of the day, we are all Mums. Period.
Here's to our mom friends, and five reasons why we think they are special.
1. S.O.S.
Our mom friends are just a phone call or text message away. Shooting pains in your breast at 2am? Toddler threw the mother of all tantrums over a glass of spilled milk and you are at your wit's end? Your pre-schooler got punched by a boy in his class? Our mom friends are our go-to sources for comfort, encouragement, wisdom, insight and advice at all hours of the day. Sometimes, literally, 24/7.
2. Skip the small talk
Before becoming a mum, a significant chunk of initial conversations with friends used to comprise largely of small talk. How is your husband? How's work? Where did you come from? But with mom friends who have known us for years and seen us at our most vulnerable (those 2am desperate phone calls?), it's normally a "How are you?" that gets the ball rolling, and the conversation flows.
3. They really get it
Our husbands may have all the best intentions in the world, but there are moments when we may have to accept that "the men don't get it". There's nothing quite like having a fellow mom (who has endured breastfeeding challenges, the emotional upheaval of your child's first day of childcare or school and the guilt of losing your cool) who immediately gets how you feel, and why you feel that way. And remember, mother's intuition isn't just limited to parenting our own kids.
⇒ Related Read: Don't Be Too Busy For A Friend…
4. Enlarge your perspective
Every family, and every mother, has her own unique set of values and principles to parenting. Our mom friends are the voices that give us alternative opinions to consider, that force us to confront the flaws in our logic, and inject a fresh perspective into our parenting and other relationships.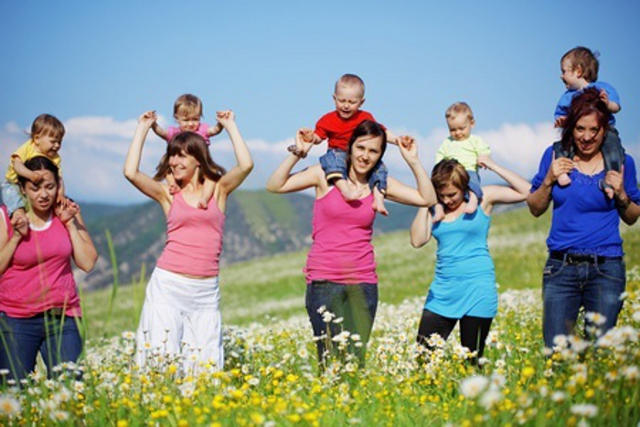 5. Heads up!
When our mom friends have kids who are older than our children, and when they share their experiences, joys and struggles in parenting their kids, we get a glimpse into what our future holds, about potential pitfalls to avoid, issues to think through, boundaries to set in place, balances to strike.
6. They cheer us on
Being a new parent is a steep learning curve, and that learning never actually stops. We all need friends to stand by us in times of stress, anxiety, fear and failure, and our mom friends are that much-needed source of support and encouragement through all of life's storms. Together, we can weep over the losses and regret, and celebrate milestones and victories. Indeed, what would we do without our marvellous mom friends?
By Dorothea Chow.
This article was first published in The New Age Parents e-magazine.
* * * * *
If you liked this story, show some love by liking and sharing it at the bottom of the post.
Like what you see here? Get parenting tips and stories straight to your inbox! Join our mailing list here.