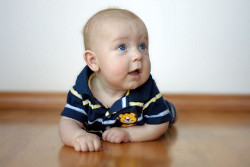 Question: My 15 month old son refuses to speak, but he understands and responds well. He can recognize numbers 1-5 and shapes. Some simple words like apple, cat, dog, duck, kiwi. Recently, he only started to utter 'pa', 'bye' and 'mam mam'. Does he need go for speech therapy?
Answer: 15 months is way too early to ascertain if a child needs therapy. At 15 months, a vocabulary range of 5-10 words excluding jargon is an acceptable range. The key is for the child to understand that language is a means for communicating. Encourage a child to also see the need to use language. For example, if a child wants milk, encourage the child to enunciate the word 'milk' rather than to point and demand. Give praise for any effort put in by the child to make meaning through speech.
Children's language acquisition skills are always in a flux and at times may even go into the 'regressive phase'. When that happens, it almost seems as if they are not progressing forward in terms of their milestones but staying stagnant or even moving backwards. This is totally normal and like any phases that they go through in the learning years, they will very soon pick up new ideas and skills and move forward again.
Take time to observe, communicate and make learning language a fun game to pick up. Listen to silly songs and sing together to move the vocal cords for speech to kick in.
LEAP Schoolhouse has an 'Ask and Learn' section every Thursday. If you have any questions regarding language or literacy development, feel free to drop your questions in the comment box below, or post them on LEAP SchoolHouse Facebook page.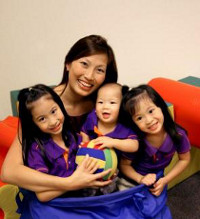 In this Ask The Expert section, we asked Esther Lim, CEO and Founder of LEAP SchoolHouse, about language and literacy development in children. Born and educated in Singapore, she holds a Master Degree in Education (NTU/NIE), Bachelor Degree in Arts (NTU), Diploma in Marketing – Top student for the year 2000 (Chartered Institute of Marketing). Esther has more than 10 years of teaching experience and has taught widely in both Secondary and Primary schools. She was also involved in curriculum planning and development work for the primary unit at MOE for several years. Esther has also conducted workshops and talks for educators, locally and overseas. Besides all the above credentials, Esther is also a mother of three children.
For more info, visit leapschoolhouse.com.sg
If you find this article useful, do click Like and Share at the bottom of the post, thank you.
Like what you see here? Get parenting tips and stories straight to your inbox! Join our mailing list here