Does your child's hair tangle up after a wash?
Does your child scream when you brush through her knotted and tangled hair?
Is there a solution to tame your child's messy hair without cutting it off?
Why does your child's hair gets tangled after a wash?
There are many reasons why children's hair became more unmanageable as they grow. Top on the list is the products we used on our children. For convenience sake, we might use adult shampoo on your child's mane coupled with conditioner. However, it is not recommended as it will dry up your child's hair and cause her scalp to become sensitive. Some shampoos contain sulfates that create the rich lather to help remove dirt from hair. But not many of us know that sulfates strip away the scalp and hair's natural oils, thus drying and irritating sensitive skin. This can pose a problem for babies and children with sensitive skin and fine hair.
Thus, it is necessary to ensure that the products used are natural and is specially made for our baby and children. Original Sprout, a globally trusted natural family brand could be the perfect solution for your child's hair. The products are made from safe, natural and soothing ingredients. It is safe enough for babies and up!
How did Original Sprout come about?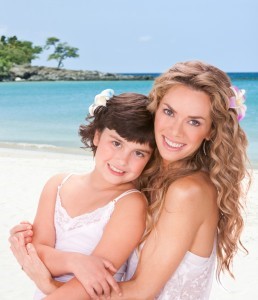 Original Sprout's founder, Inga Tritt, was a master stylist before she sold her businesses to concentrate on raising a family. How did Original Sprout come about? After all the commercial shampoos that Inga Tritt has tried on her newborn daughter, Maya, aroused problems to her hair and sensitive skin. Using her expertise and experience, Inga Tritt wanted to create a great haircare range that is safe and effective, free from harmful ingredients for her little daughter, one that all families can trust and used on their children as they grow. The range of products is so natural and good that it works perfectly on babies, children and even adults too! 
Try these awesome products now:
Natural Shampoo: Contains Organic emollients that detangle the hair and helps to keep the scalp, hair and skin, nourished and healthy. After a few washes, hair appears shiny, hydrated and definitely easier to comb. You will be surprised that this sulfate-free natural shampoo has added sun protection for your child's scalp and hair! And guess what, adults with coloured hair will love Original Sprout's Natural shampoo too! This sulfate-free shampoo does not strip off hair colour and thus, your new hair dye will not fade off so quickly! Don't we all love a natural shampoo that works gently and perfectly for the whole family?
Deep Conditioner: Contains a specialized family formula cares that works on all kinds of hair. It helps to hydrate and nourish your hair from scalp to roots, transforming all frizzy hair into smooth and silky locks.
Miracle Detangler: Contains a quick release formula that untangles the most stubborn knots. It is made with organic and natural ingredients that help to calm and soothe your hair. It leaves your hair silky, soft and fresh. Trust us when we say that Combing through hair has never been so fast, painless and smooth!
Here's a little SECRET: Original Sprout products contain organic Rosemary which fleas and insects HATE, but we LOVE!
How to manage and untangle your child's hair?
Forget about pulling the knots apart or the impulse to chop off your child's mane. Treating your child's tangled hair is much easier with the right range of products!
Here's a step-to-step solution on how you can manage your child's hair.
1. Wash hair with Original Sprout's Natural Shampoo. Rinse out.
2. Apply Original Sprout's Deep Conditioner to the hair roots. Leave it on for a couple of minutes before washing it off with cool water. The nutrients will be locked in your child's hair.
3. Gently towel dry your child's hair by pressing the towel and hair together. Do not rub as it will damage the hair.
4. Spray Original Sprout's Miracle Detangler on the roots of the hair.
5. Blow-dry your child's hair using low heat (PS: If your child has thicker hair, separate the hair into a few sections for easy drying).
6. Brush your child's hair gently. Use wide-tooth comb if your child has curly locks. Start off from the roots of the hair and slowly move up. Gently pull apart the little knots with your fingers.
7. Tie your child's hair into a ponytail or a loose braid.
8. Head over to the hair salon for a hair trim to neaten up your child's hairstyle, if necessary.
---
Original Sprout: Made by a Mom, Loved by Moms & Stylists

Website: www.originalsprout.com.sg
Facebook: www.facebook.com/OriginalSproutSG
If you find this article useful, do click Like and Share at the bottom of the post, thank you.
Want to be heard and seen by over 100,000 parents in Singapore? We can help! Leave your contact here and we'll be in touch.