Modern parents rank a good education right at the top of the list of priorities for their children. Finding the right school to give them this is more difficult since we know that any experiences at school will not only shape our children's personal well-being, but could also impact their academic performance and success.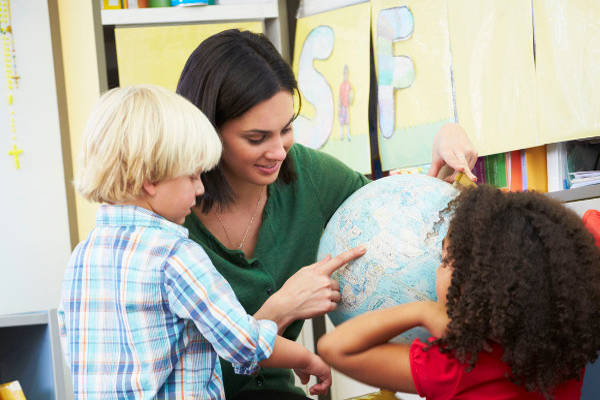 Stephanie Cheah, Founder of British Schools Show BESSA, suggests following these three "P"s to help you on the path to finding that perfect match.
1. PLAN
The sensible approach is to start your research early, gather the information and stay flexible by re-visiting your thoughts on schools from time to time.
Registration deadlines are usually at least one year prior to entry, but highly competitive schools in the UK have a much longer lead time. Winchester, Wellington and Harrow, for example, begin their 13+ screening tests at the age of 10.
Research the various courses of study, obtain opinions from sources such as the internet, fellow parents and expert consultants. Visiting a potential school is extremely important. It is undoubtedly the best way to get a feel for the environment in which your child will be learning.
2. PREPARE
Admission procedures tend to be unique to a school, but generally involves two elements: academic testing and interviews.
Being prepared and knowing what to expect can greatly increase the chance of getting offered a place. Unless your child follows a British curriculum, help prepare them for exams by filling any knowledge gaps with extra lessons and doing mock practice tests.
Most schools are very happy to share past exam papers and your child will feel a lot more confident going into an assessment knowing what to expect.
Interviews are probably the most daunting part of the admissions process. For many young children, it will be the first time they have ever been "put on the spot" and it is only natural to feel nervous.
Prepare them by running through commonly-asked questions about their interests, or arrange a mock interview with a consultant. Occasionally, an interviewer may like to see how a student thinks on his feet and throw out a tricky question, such as "If you were president for the day, what would you do?"
Despite urban legend, interviews are usually a pleasant chat and practising the art of conversation will be your best preparation.
3. PERSONALISE
It is all too easy to fall into the trap of being swayed by school-gate chatter, the latest "in vogue" learning approach and league tables. At the end of the day, the choice is a very personal decision. Every family has their own priorities and preferences for the education they are looking for.
Understanding your child and his academic, social and emotional needs is the first step. Next, make a list of the key considerations that are important to you as a parent:
Your child's personality, learning style, academic ability, particular strengths or interests.
Student demographics – single sex or co-educational; local, international or a mix; age range; day or boarding?
Location – how far to travel; is the school near friends and family?
Size of classes and style of teaching – how large is the year group? what is the teacher to student ratio?
Religious affiliation
Facilities available in the school, whether academic, sport or co-curricular
The type of academic setting and course of study – American/British/European-based system; how does it suit possible university destinations; exam-orientated or coursework?
Pastoral care – how will your child's well-being be looked after; what resources and tutoring/mentoring structures are in place?
Special needs or strengths – does the learning support department cater to your child; will he be extended through a gifted programme or super-curriculum?
The importance of extra-curricular activities – music, sport, art, drama, technology, outdoor education?
Financial matters – affordability; availability of bursaries or scholarships.
A great way to discover more about schools is to attend a fair which gathers a group of exhibiting schools at one event.
A final note on what not to do. It is best to avoid relying solely on academic league tables or exam results. To measure any school on the basis of this data misses out on the bigger picture of what a school is doing for and by its students.
Many of the better schools exclude themselves deliberately from league tables, precisely because they believe their institution's philosophy is not purely about exam success.
Admittedly, looking at a school's academic results is useful to determine whether it is pitched at the right level for your child, but remember that the figures never can give you the whole picture. The quality of education overall is far more important than the school merely being an exam factory.
So now you know the secret: Plan, Prepare and Personalise – the three "P"s that will find your child the perfect match.
This article is contributed by Stephanie Cheah, BESSA Founder.
BESSA is an annual British schools show held in Singapore, carefully curated to bring a selection of top boarding schools, tutoring companies and education consultants under one roof.
Like what you read and want more? Receive our latest articles and giveaways when you sign up on our mailing list here.
Want to be heard and seen by over 100,000 parents in Singapore? We can help! Leave your contact here and we'll be in touch.