Date: 18 December 2020 – 3 January 2021
Time: 7pm – 11pm daily
Venue: Jurong Lake Gardens (Nearest MRT station: Lakeside)
Chargeable shuttle service from the station to North & South entrances
Admission: Free
In conjunction with: President's Challenge 2020
Event Objectives:
To foster better community bonds and stronger social cohesion among Singaporeans by acknowledging the unity, determination and resilience of citizens in the ongoing battle against COVID-19; and to inspire hope for the future.
To raise funds and public awareness of the President's Challenge 2020 and its 72 benefitting agencies.
To provide Singaporeans with a meaningful year-end activity even amidst the COVID-19 pandemic, where global travel restrictions and health concerns threaten to dampen the mood.
Event Highlights:
28 sets of large lantern displays (lantern themes include animals, countries, Zodiac and Christmas)
Charity Sky Lantern and Charity Water Lantern activities
Exhibition of the many beneficiaries of the President's Challenge Charity Fund
Live-streaming of performances and virtual tour of the Gardens
Production of Traditional Lanterns and Logistics
The designs of this year's traditional lanterns are surrounding the theme of "post-COVID, new normal". Besides encouraging everyone to stay resilient while supporting the vulnerable groups of society, this event also aims to provide a meaningful and educational holiday programme even amidst the COVID-19 pandemic.
Festival of Lights 2020 took less than three months to set up, from conceptualisation, soliciting sponsorship, production of lantern set pieces and shipment, to the event proper.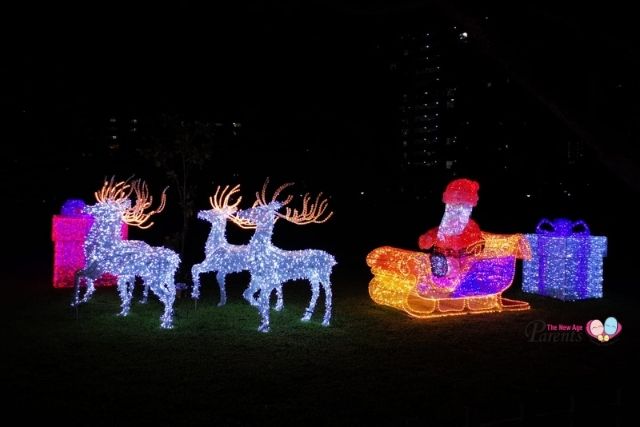 The event includes a display of 28 large-scale traditional lanterns that were handcrafted by 100 professional lantern masters. The semi-completed pieces were then packed into 16 40-feet large containers and sent by land transport from Zigong City in Sichuan Province, China, to Chongqing City's Unity Village Railway Station. The 16 containers were then brought by rail southwards all the way to the port of Qinzhou in Guangxi Province. There, the cargo was loaded onto a ship, which crossed the South China Sea to Singapore.
Finally, 10 professional lantern masters assembled the semi-completed pieces right at the event venue to complete these large-scale displays.
Before heading down to the Gardens to view these displays, the public can check the Safe Distance @ Parks portal for the latest updates on visitorship levels. They can also refer to the NParks website for the latest advisories for gardens, parks and nature reserves in response to the COVID-19 situation.
---
28 Large-scale Lantern Sets
1. Welcome Pavilion: The 5m-tall giraffe represents Singaporeans reaching for greater heights and a better future, while the majestic lion represents courage and strength in the face of adversity. The animals will all be wearing masks as a light-hearted reminder to everyone to keep their masks on. These will be placed near the South Entrance pavilion to welcome visitors.
2. Auspicious Pairing: The auspicious and symbolic pairing of the dragon and phoenix is traditionally believed to bring health, wealth and good luck. The winding 42m dragon lantern "hides" among the shrubs on a hill to "stay safe" while the phoenix in the apple grove wishes everyone good health.
(Auspicious Pairing is sponsored by Singapore-China Business Association in conjunction with its 55th year anniversary and the 30th anniversary of Singapore-China diplomatic relations.)
3. Panda Wonderland: The Giant Panda is an endangered species unique to China, but their gentle and friendly nature has gained them the love of many people all around the world. Panda Wonderland depicts adorable pandas at play and as an additional comic effect, all the pandas will be masked and will keep a safe distance from one another. It demonstrates Singaporeans' tenacity and resilience to remain optimistic in the face of the pandemic. The masks' designs feature Singapore and China's national flowers to celebrate 30 years of Singapore-China diplomatic relations.
(Panda Wonderland is sponsored by Singapore-China Business Association Sino Singapore-Guangzhou Knowledge City Investment Co. Ltd. in celebration of the 30th anniversary of Singapore-China diplomatic relations.)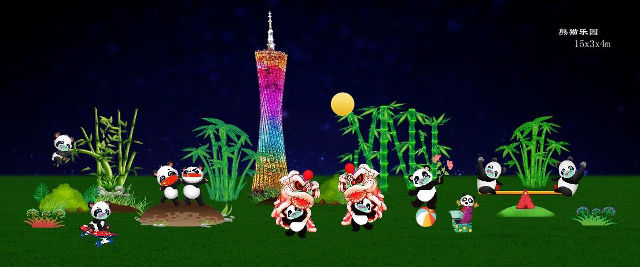 4. It's A Small World: Given the global travel restrictions due to the COVID-19 pandemic, people are unable to travel during this year-end holiday season. To alleviate everyone's wanderlust, eight lantern sets are displayed at the Gardens depicting scenes and popular tourist attractions of various countries, including England, Japan, Australia and France.
a. England: Westminster Cathedral, Big Ben, London Tower Bridge, heritage Routemaster bus, royal guards, red phone booth and more.
b. Japan: Mount Fuji, Chureito Pagoda, Shinto shrine torii, Shinkansen (bullet train), Sakura blossoms, sumo wrestlers and more.
c. Australia: Sydney Opera House, The Twelve Apostles, surfers, sheep, kangaroo, koala, vineyard and more.
d. India: Taj Mahal, India Gate, boathouses in paddy fields, oxen and more.
e. China: Temple of Heaven, Great Wall, Terracotta Warriors, Peking opera, face-changing performer, Wushu and more.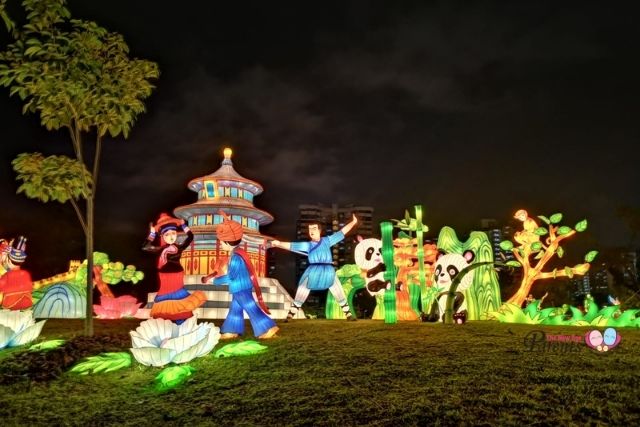 f. UAE: Burj Khalifa, Burj Al Arab, Sheikh Zayed Grand Mosque, camels, belly dancers and more.
g. USA: Statue of Liberty, Golden Gate Bridge, cowboys, Las Vegas cabaret dancers and more.
h. France: Eiffel Tower, Arc de Triomphe, Notre Dame, local delicacies and more.
5. Lucky Zodiac: Each of the 12 astrological signs of the Zodiac is depicted in interesting and creative ways, appealing to all ages. There are also corresponding 2021 horoscope predictions beside each lantern set to wish everyone "A Better Tomorrow" and inspire hope for the new year.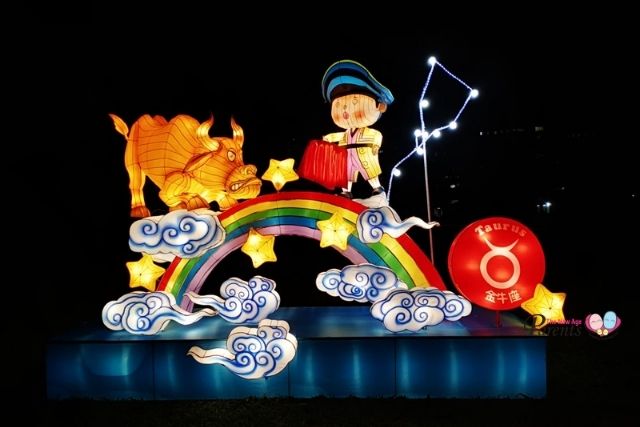 6. Christmas Fantasy: 80 Christmas-themed 2D light sculptures and eight large lanterns will be displayed to spread the festive joy this holiday season.
---
Activities in support of President's Challenge 2020
1. Charity Organisations Exhibition: President's Challenge 2020 will benefit 72 charity organisations. Some of these beneficiaries will be on-site to introduce their organisations and services. Safe management measures will be followed. The objective of this exhibition is to raise public awareness and encourage volunteerism and donations to charities.
2. Charity Sky Lanterns: The tradition of writing wishes on sky lanterns and releasing them into the sky is popular in many countries. The Charity Sky Lantern activity here encourages the public to donate $10 in exchange for a mini "sky lantern" to write their wishes on and hang it at the designated display area, forming the image of a mini sky lantern festival. Each participant will also receive a mini sky lantern souvenir to bring home. All sales proceeds from this activity will be donated fully to President's Challenge Charity Fund.
(This activity is sponsored by Boss Group Ltd.)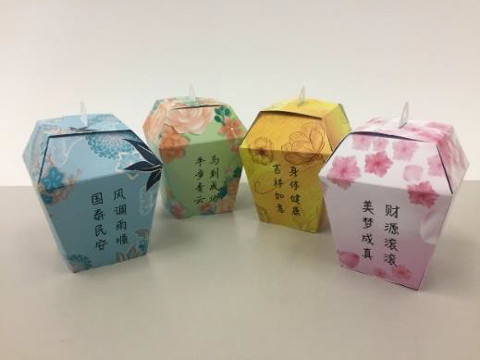 Charity Water Lanterns: Floating lanterns down a river is not only a tradition in some Southeast Asian countries, but also a popular way for people to express their wishes for good fortune and a better future. The public is encouraged to take part in the Charity Water Lantern activity with a $10 donation. They will receive a water lantern that they can pen messages on and release into the water. Each participant will also receive a heart-shaped light as a souvenir. All sales proceeds from this activity will be donated fully to President's Challenge Charity Fund.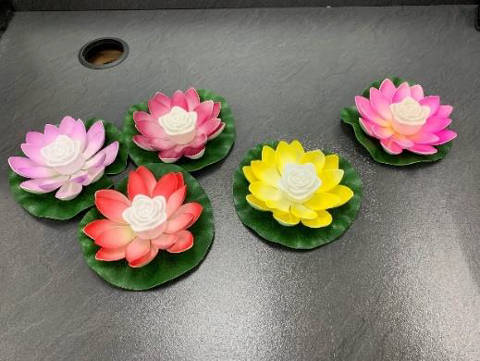 Live-streaming Programme and Virtual Tour
In line with the Multi-Ministry Taskforce's latest advisory for Phase 2, four exciting live-streaming programmes have been planned to allow the public to celebrate the President's Challenge 2020 from their homes. The programme includes a variety of song and dance entertainment by popular local artistes. They can even experience a virtual tour of the many lantern displays at the Gardens with celebrity hosts. The public can catch these online offerings on 18, 20, 26 and 31 December (check the Festival of Lights 2020 Facebook Page for the timing).
---
It is the year-end November & December holidays. We have compiled a list of November-December School Holidays 2020 Activities for Kids. Click on the image below to find out more.
For other upcoming events, visit Events in Singapore.
* * * * *
Stay in touch! 📣 Subscribe to our Telegram here for our latest updates.
Want to be heard 👂 and seen 👀 by over 100,000 parents in Singapore? We can help! Leave your contact here and we'll be in touch.