Come and experience Japan's beloved Manga Doraemon, through the works of globally renowned contemporary Japanese artists such as Takashi Murakami, Mika Ninagawa and Yoshitomo Nara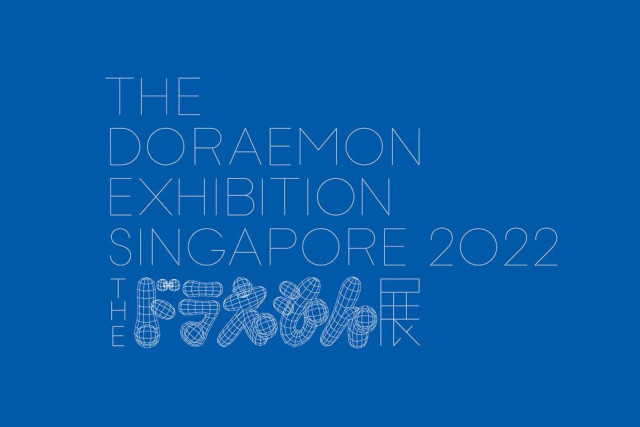 Happy birthday, Doraemon! In conjunction with this special day, fans of Doraemon have another reason to celebrate, as The Doraemon Exhibition Singapore 2022 makes its debut outside Japan at the National Museum of Singapore, from 5 November 2022 to 5 February 2023. Presented by LEYOUKI, with support from the National Museum of Singapore, the exhibition will bring together a selection of contemporary artworks that reinterprets Doraemon in our changing world and showcases its cultural impact in contemporary history. The works will be presented together with original drawings from legendary manga artist, Fujiko F Fujio. Since its birth in 1970, Doraemon has been capturing the imagination of audiences across the world and this exhibition invites visitors to consider their own personal memory of Doraemon, and how one of the most iconic Japanese characters has grown with them over the years.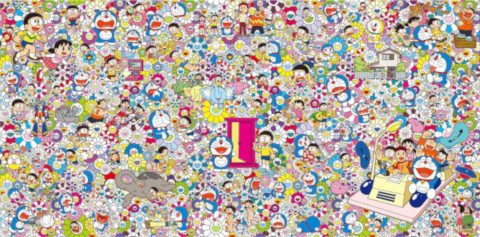 ©2017 Takashi Murakami/Kaikai Kiki Co., Ltd. All Rights Reserved. ©Fujiko-Pro
First-ever showcase outside of Japan
The first Doraemon Exhibition was held in 2002. It was restaged in 2017 at the Mori Arts Center Gallery in Tokyo and has since toured over eight cities in Japan, with the most recent staging held in Okayama earlier this year. The upcoming presentation at the National Museum will be its first-ever edition outside of Japan. The exhibition showcases Doraemon through the lens of 28 leading contemporary Japanese artists and arts groups, whose artworks respond to the theme of "Create Your Own Original Doraemon". The exhibition will feature distinctive artworks that present the artists' memories of Doraemon and their take on Japan's beloved icon, through a mix of ideas, mediums and techniques that include paintings, sculptures, graphics and photography.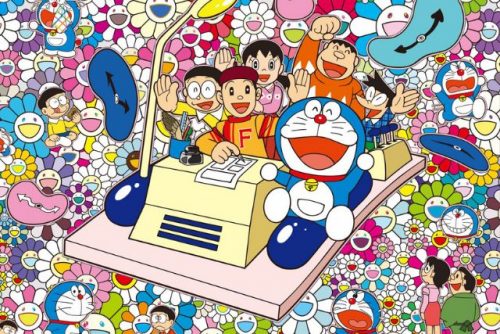 ©2017 Takashi Murakami/Kaikai Kiki Co, Ltd. All Rights Reserved. ©Fujiko-Pro (partial)
Globally renowned collective of artists on display
The full list of participating artists featured in the exhibition include (in Japanese syllabic order): Makoto AIDA, Kayo UME, Motohiko ODANI, Ryota KUWAKUBO, Tomoko KONOIKE, Akinori GOTO, Satomi KONDO, Tomoyoshi SAKAMOTO, Masaharu SATO, ShiShi YAMAZAKI, Ai SHINOHARA, Kotobuki SHIRIAGARI, Yuta NAKAZATO, Suitou Nakatsuka, Yoshitomo NARA, Yasuyuki NISHIO, Mika NINAGAWA, Miran FUKUDA, Sebastian MASUDA, Kumi MACHIDA, Mr., Takashi MURAKAMI, Yasumasa MORIMURA + Junko KOIKE, YAMAGUCHI Akira, Hidenori YAMAGUCHI + Wataru ITO, Ryuki YAMAMOTO, Rena Rena (Rena Nakajima), Nozomi WATANABE.
More exciting first-time experiences await fans of Doraemon
A selection of Fujiko F Fujio Museum's prized original drawings and sketches by the late Mr Fujiko will also be on display in a special dedicated feature titled 'MANGA DORAEMON Original Drawings Exhibition", a first-ever public showcase in Asia of the original Doraemon creator's inventive and formative illustrations.
Yuki Imamura, Director of LEYOUKI, said, "As the world slowly reopens following a two-year pandemic, we are excited for The Doraemon Exhibition to kick off with its first stop in Singapore. This partnership with the National Museum of Singapore has given us the opportunity to reintroduce this lovable character to Singapore while allowing the works of contemporary artists from both Japan and Singapore to interact with one another and showcase different sides of Doraemon. We hope that The Doraemon Exhibition Singapore 2022 will allow people of all ages and backgrounds to create new memories and connections with Doraemon and be inspired by the unlimited possibilities of the iconic character."
Doraemon pays a visit to the National Museum of Singapore in 2020
Building off the success of Doraemon's Time-Travelling Adventures in Singapore back in 2020, The Doraemon Exhibition Singapore 2022 will continue connecting Doraemon with visitors to the National Museum to share the cultural impact of the iconic character in contemporary history. Chung May Khuen, Director of the National Museum of Singapore, said, "We are glad that our visitors enjoyed the installation campaign presented in 2020, which brought much cheer to the museum amid the pandemic. As Singapore and the rest of the world gradually reopens, we are thrilled to be the first global stop of The Doraemon Exhibition that will share even more stories about this well-loved icon familiar to many. We hope that this exhibition will inspire and uplift our visitors from all walks of life, and evoke many fond personal memories with Doraemon."
Take Doraemon Home with You
In commemoration of the first global offshoot of The Doraemon Exhibition, visitors and collectors can also look forward to an exclusive line-up of Doraemon merchandise, including the Fujiko F Fujio Museum's and uniquely Singapore versions of original Doraemon collectibles.
Leyouki is also working closely with Singapore Tourism Board to promote the exhibition. Further details on the line-up of artworks, drawings, sketches, programmes and merchandise will be revealed closer to the opening of the exhibition. The Doraemon Exhibition Singapore 2022 will open to the public from 5 November 2022 to 5 February 2023 from 10am to 7pm daily. Tickets priced at SGD 30 will go on sale from 3 September 2022 here. Be the first to experience this special showcase outside of Japan!
Klook x UOB September Promo Codes:
Use for $30 off $150 from 1 – 11 Sep.
Use for $20 off $100 from 1 – 30 Sep.
Use for $18 off $88 only on 30 Sep.
---
It is the year-end November & December holidays. We have compiled a list of November-December School Holidays 2022 Activities for Kids. Click on the image below to find out more.
For other upcoming events, visit Events in Singapore.
* * * * *
Stay in touch! 📣 Subscribe to our Telegram here for our latest updates.
Want to be heard 👂 and seen 👀 by over 100,000 parents in Singapore? We can help! Leave your contact here and we'll be in touch.