We list down new and revamped places around the island that cater to the whole family. Here are 11 new or revamped places to go in 2017.
The Learning Forest is located in the Tyerall area and is an extension of the Singapore Botanic Gardens. The forested area, which includes a freshwater swamp, has regenerated over the last 100 years.
It represents an extension of habitat for the Gardens's Rain Forest. As the forest matures, more wildlife is expected to inhabit the space, enhancing biodiversity in this area.
Where: Singapore Botanic Gardens
Opening Hours: 5am – 12 midnight daily (the SPH Walk of Giants and Keppel Discovery Wetlands will be closed from 7pm to 7am to maintain a conducive habitat for wildlife)
Admission: Free
For more information, visit The Learning Forest.
********************
The Parkview Museum Singapore is a private museum established by the Parkview Group. Located in Parkview Square, it occupies a floor area of 1,400 square metres with up to six metres of ceiling height.
It is a brand new space conceived to host exhibitions with an emphasis on contemporary art. Its exhibitions will alternate between solo shows, thematic exhibitions and exhibitions featuring pieces from the Group's extensive collection.
Where: L3 Parkview Square
Opening Hours: 11am – 7pm
Admission: Free
For more information, visit Parkview Museum.
********************
3. Changi Airport T4
Having completed construction in December 2016, Terminal 4 (T4) is now in full swing to prepare for operations in the second half of 2017. Are you looking forward to the grand opening?
********************
4. Surviving the Japanese Occupation: War and its Legacies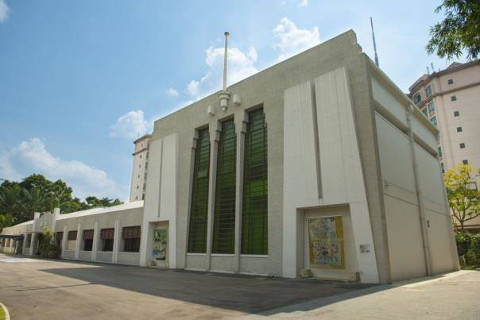 The exhibition Syonan Gallery: War and its Legacies was officially opened at the Former Ford Factory. Operated by NAS, now under the National Library Board, the exhibition showcases events leading up to the surrender, the diverse experiences of people living during the Occupation, the legacies of war and its lasting impact on the people of Singapore.
Opening Hours: Monday to Friday: 9am – 5.30pm | Saturday: 9am – 1.30pm | Sundays, 12pm – 5.30pm
Admission: Free for All Children under 6 | Singaporeans and permanent residents
For more information, visit here.
********************
5. Chestnut Nature Park
The largest nature park in Singapore to date. The nature park also extends the buffer for the Central Catchment Nature Reserve.
The park has also more than doubled the biking and hiking trails from 1.6 km to 8.2 km and 2.1 km to 5.6 km respectively. Hikers are now able to trek directly from Chestnut Nature Park to Dairy Farm Nature Park.
Opening Hours: 7am – 7pm
Admission: Free
For more information, visit here.
********************
6. Pang Sua Pond
Pang Sua Pond has been transformed under national water agency PUB's Active, Beautiful, Clean Waters programme into a place where people can have fun while appreciating nature.
Source
The enhancements included a boardwalk for residents to jog or walk, viewing decks that lend a panoramic view of the water body and a stage for performances and community events by the water. ABC Waters design features such as floating wetlands that improve water quality and enhance the biodiversity of the pond have been included.
Admission: Free
For more information, visit here.
********************
Haw Par Villa is a unique garden that is rich in educational value and grand in architecture. It is an undisputed wonderland of beautiful landscape and over a thousand sculptures that artistically portray stories and events based on famous Chinese historical personalities, mythology and legends.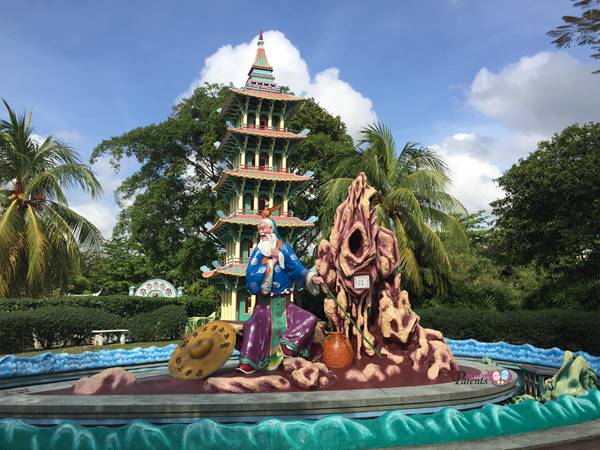 Haw Par Villa is undergoing refurbishment works which are expected to be completed by April 2017.
Opening Hours: 9am to 7pm
Admission: Free
For more information, visit Haw Par Villa.
********************
A water play area designed for children aged 3-10 years old, the Palawan Pirate Ship is free for guests to splash around and have fun as a family!
Opening Hours: 10am to 6pm daily
Admission: Free
For more information, visit Palawan Pirate Ship.
********************
9. Kidzland at The Grandstand
With 32 traders spanning over 40,000 square feet, PasarBella@TheGrandstand introduces a new playground spanning over 12,000 square feet, KIDZLAND, slated to be one of Singapore's largest indoor playgrounds.
KIDZLAND is guaranteed to bring a world of fun adventures to children, and cements The Grandstand's status as a children's enclave, with a wide variety of fun activities for children.
Opening Hours: Mon – Fri: 10.30am to 8.30pm | Sat – Sun, PH, School Holiday 9.30am to 9.30pm
Admission: Charges apply
********************
The newly opened Windsor Park, at 30 Venus Drive, has three trails for visitors to explore. Take a walk through fauna under the canopy or treetop level along the Drongo Trail's sub-canopy walk.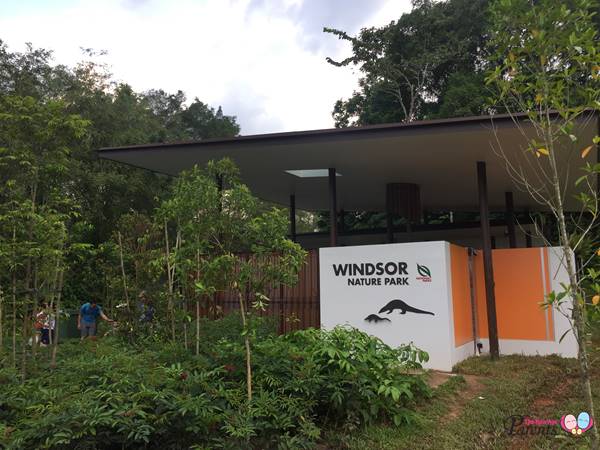 Opening Hours: 7am – 7pm daily
Admission: Free
For more information, visit Windsor Nature Park.
********************
11. The Artground
Featuring purpose-built spaces that cater to the different ages and learning stages of children, the Artground offers enriching artistic experiences across a variety of art forms, encouraging a sense of curiosity and self-expression in our next generation. The Artground is developed by The Ground Co Limited, in collaboration with the National Arts Council.
Opening Hours: Wednesday – Thursday: 9.30am – 5.30pm
Friday – Sundays & Public Holiday: 9.30am – 6.30pm
*Closed on Mondays and Tuesdays
Admission: Free admission for the opening month of July. Interactive installations at the Ground Floor are free year-round.
For more information, visit The Artground.
* * * * *
Like what you see here? Get parenting tips and stories straight to your inbox! Join our mailing list here.
Want to be heard 👂 and seen 👀 by over 100,000 parents in Singapore? We can help! Leave your contact here and we'll be in touch.