What?
Perinatal anxiety is a feeling of inadequacy; a type of mood disorder. Anxiety creates a lot of problems and the affected pregnant woman will find it difficult to get through the day. However, this mood disorder is often not recognized and hence tend to seek professional help may be delayed.
Who?
Not just mothers, fathers can also get perinatal anxiety, with self-doubts about their own competency in caring for the newborn.
When?
It can happen before delivery and in the immediate period after delivery. Research has shown that women experience depression and anxiety during pregnancy at the same rate as postpartum 10-15%.
Perinatal Depression often coexists with perinatal anxiety.
The patient may assume the sick role and refuses to get out of bed in the morning. She is unable to focus on her work and has difficulty getting to sleep at night. Small issues seem enormous to them and they can suffer from a mental breakdown.




Why is perinatal mood disorder a concern?
Extreme stress during pregnancy can cause serious problems in their children. They have an increased risk of schizophrenia and depression. It contributes to poor infant and child outcome. Maternal anxiety directly affects fetal behaviour and heart rate. Pregnant women with high levels of mood disorder and/or stress have double the risk of premature birth, preeclampsia, infant temperament and intrauterine growth restriction compared to those with low-stress levels.
Antenatal Risk Factors for perinatal mood disorder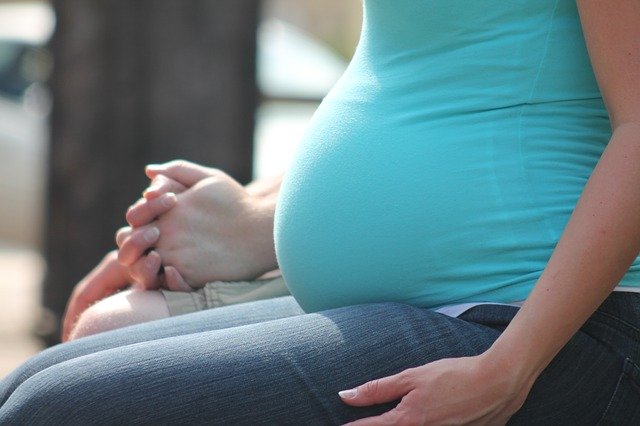 Antenatal depression, antenatal anxiety, family or personal history of depression, stressful life events, lack of social support, maternal personality (neuroticism), low self-esteem, relationship difficulties, obstetric and pregnancy complications all can predispose to perinatal mood disorder.
Treatment
Medical treatment can be very challenging. Engagement of professional help offering psychotherapy can be useful.
By Dr Ben Choey, Specialist in Obstetrics and Gynaecology.
A gynaecologic surgeon who has been committed to women's health for more than 10 years, Dr Choey obtained his Master of Medicine (O&G) and became a member of the Royal College of Obstetricians and Gynaecologists (United Kingdom) in 2007. He was also appointed Clinical Tutor in Yong Loo Lin School of Medicine and Duke-NUS Graduate Medical School.
Practice Address:
SBCC Women's Clinic (Clementi)
Blk 443 Clementi Ave 3 #01-53 Singapore 120443
Tel: 6774 1654
*Update: Dr Ben Choey is no longer with SBCC Women's Clinic.
If you find this article useful, do click Like and Share at the bottom of the post, thank you.
Want to be heard and seen by over 100,000 parents in Singapore? We can help! Leave your contact here and we'll be in touch.