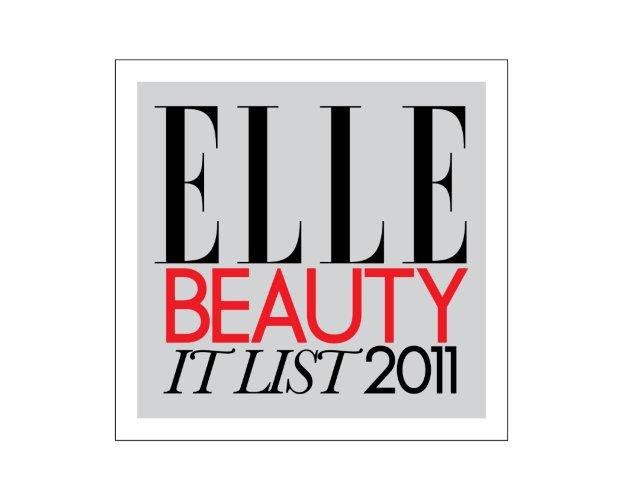 Vitality. Radiance. Health. Value. Life.
Such attributes are normally associated with gold due to its colour and shine. FIL's Premium Gold Face Therapy boosts powerful anti-aging benefits, and was voted this year by ELLE magazine as the Best New Facial. After trying FIL's Premium Gold Face Therapy, it is no surprise why one would associate the therapy with the above attributes.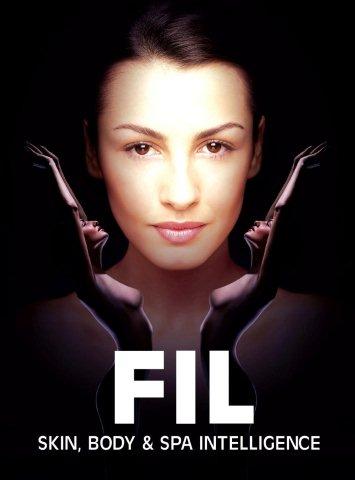 How does it work?
Our human body is made up of positive and negative ions: the more negative ions in our blood, the more efficient our cell's metabolic processes. FIL's Premium Gold Therapy machine delivers negative ions into the surface of our skin, allowing the pores and sweat glands to expand. This reactivates the metabolism of the cell tissue structure and aids in collagen reinforcement. Gold is used because it is one of the softest metals and therefore penetrates easily into the deepest layers of our skin.
Tried and Tested
Hanni, who was my facial masseuse, prepped my face with a cleansing facial routine followed by extraction of black and white heads. Next, she applied a customized treatment concoction gel, to enhance the penetration of negative charged ions from the gold-plated probe. The probe is connected to the Gold Therapy Machine, and is used to massage on your face. Hanni started from the base of my neck, and slowly gently massaged upwards towards my face, in singular inward motions.
After massaging half of my face, Hanni showed me the instant results; the contour of my jaw was sharper and slimmer, my laugh line and eye bag was also less visible. Next, she laid the Miracle Gold Mask on my face. The mask contains essence of pearl, ginseng, Vitamin C, Tianqi Root and alginic acid, which helps to improve one's skin tone and elasticity. The entire session lasted an hour and was thoroughly calming and relaxing. I left feeling refreshed, and could not help touching my newly-lifted, hydrated and 'younger' skin.
Fancy an Award-winning Facial by FIL Skin, Body & Spa Intelligence?
Visit www.fil.com.sg for promotions!
Besides the Premium Gold Face Therapy, FIL offers other award winning facial therapies as well:
• FIL HYALURONIC CONCENTRATED ESSENCE FACE THERAPY
Voted Style: "Best Beauty Buys 2011" by Style, Aug 2011
With its ability to bind up to five hundred times its weight in water, FIL Hyaluronic Concentrated Essence Face Therapy is the skin's 'thirst quencher' and a soother for dry, itchy and irritated skin.

• FIL REFIRME VIBRA-LYMPH FACE THERAPY
Voted "Best Firm and Contour Facial" by Singapore Women's Weekly, May 2011
A treatment that firms and contours at the same time! This hi-tech treatment utilizes infrared rays and a vibration function to renew cells and improve lymphatic circulation.

• FIL YOUNG ANTI-AGING TREATMENT
Voted "Best Anti-aging Facial" by Harpers Bazaar Spa Awards 2010
The infusion of collagen and elastin plumps up your skin's elasticity to attain soft, supple skin!

• FIL FACE/NECK SLIMMING / CONTOURING TREATMENT
Voted "Best Contouring Facial" by Singapore Women's Weekly, May 2009
Voted "Best Neck Reviver" by Singapore Women's Weekly, May 2008


FIL's advanced machines help to achieve a firmer, contoured neck and jaw line, at the same time minimizes double chins and tones saggy cheeks.
• FIL SURGICAL PULSED LIGHT SKIN THERAPY
Voted "Most Revolutionary Treatment" by FIL Surgical

Pulsed Light Therapy – Harpers Bazaar, February 2009
Biodynamic energy and pulsed light targets at the cellular structure of the skin to initiate a temporary adjustment of the cells, pushing active principles into the deepest layers of the skin epidermis.
FIL SPA INTELLIGENCE PTE LTD
Far East Finance Building, 14 Robinson Road, #01-00 Singapore 048545
Tel: 6221 0606
Singapore Shopping Centre, 190 Clemenceau Avenue, #01-12 to 16 Singapore 239924
Tel: 6883 2777
Chinese Swimming Club (New wing), 21 Amber Road, 4th Storey Arrival Pavilion
Tel: 6345 3777
FIL SKIN & BODY INTELLIGENCE PTE LTD
The Atrium @ Orchard Tower 2, 60B Orchard Road, #01-18, Singapore 238891
Tel: 6835 9000
International Building, 360 Orchard Road, #01-02/03, Singapore 238869
Tel: 6732 4646
Website: www.fil.com.sg