Bryan, was born in year 1997, the year when Hong Kong was handed back to Mainland China. It was a special year for Amilin and her family.
It can never be better. She is expecting to be promoted to a regional position and her own parents and her in-laws have also agreed to share the responsibilities of taking care of Bryan, so that Amilin is able to return to work with a peace of mind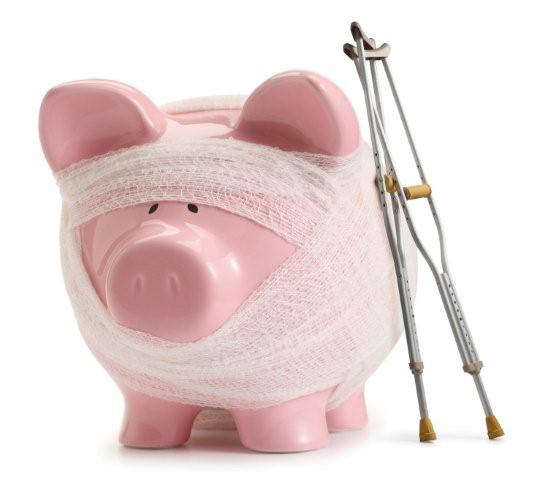 "Cancer in children and teenagers is rare, making up only 1% of all cancer cases in Singapore. About 90 to 100 new cases of childhood cancers are detected in children less than 15 years old here each year. Remarkable progress has been made in curing infants, children, teenagers, and young adults with cancer. With advancements in technology, drug therapy and treatment methods, some childhood cancers such as acute leukemia, lymphoma, kidney cancer and germ cell cancer have an 80% cure rate."
The most common type of cancer seen in children is Leukemia, which accounts for 35% of all childhood cancers seen. In Singapore, we have also seen children suffer from:
| | |
| --- | --- |
| Brain Tumor | 20% |
| Lymphoma | 10% |
| Eye Tumor | 7% |
| Kidney Tumor | 6% |
| Adrenal Tumor | 5% |
| Bone Tumor | 5% |
| Germ Cell Tumor | 5% |
*Data extracted from KK children hospital website, dated 20 July 2009
When Bryan was 6 years old, he was supposed to be at the age when he should be causing Amilin a lot of headache and physical fatigue due to a child's exploration phase in life. However, Amilin physical fatigue was due to the constant trips to the clinics. Bryan is constantly down with fever and his constant loss of appetite, unlike many of his peers in the same age group. Until 6 months later, when Bryan started limping when Amilin called out to him.
"I thought that as a young by, he is up to mischief again, hurting himself. But never did I imagine the outcome of his medical report. Cancer was the last thing on my mind." Amilin said.
When their family physician was consulted and Amilin told the doctor of Bryan's symptoms, of constant suffering from fatigue, feeling of poor appetite, fever that is always coming on and off and the frequent bruising spotted on his body. Now his suspected "mischief" had caused him to start limping. Amilin was at her wits end. Little does she know that what she has just explain to her pediatrician are all the symptoms of Leukemia.
"The world has collapsed on me." Said Amilin, who was tearing even today when she recalled the incident. Bryan was immediately to be advised to be admitted to hospital to seek a second opinion.
Critical Planning for Critical Illness
Many parents like Amilin, is simply clueless about planning for catastrophe as in the case of Bryan. To off-set such medical cost, a simple concept will be like having a 4 piece Jigsaw puzzle to form a complete coverage.
Corporate/ Private

Health Insurance

Medisave

MediShield/ Medisave

Critical Illness
Insurance is very much like a Parachute. We do not want to use it, however, when we need it, it have to be there, if not, there is no point at all. Most parents should have sufficient Medisave and Shield Plans. However, it is prudent that parents be able to purchase a simple and affordable plan that cover their children's critical illness and hospitalization.
Breakdown of estimated bill size for 90% of patients that stayed in the following hospital:
| | | |
| --- | --- | --- |
| Hospital | 'A' Ward average total bill | 'B2' Ward average total bill |
| Alexandra Hospital | $3.014 | $1,750 |
| Changi General Hospital | $2,717 | $1,887 |
| KKH | $1,005 | $862 |
| National University Hospital | $3,261 | $2, 842 |
| Singapore General Hospital | $3,501 | $2, 451 |
| Tan Tock Seng Hospital | $3,577 | $2, 929 |
| National Heart Centre | $8,228 | $6,322 |
*Data extracted from MOH website, dated 20 Oct 2006
Health insurance should be taken up as top priority, as children tend to be admitted to hospital often simply because they are accidents prone. Another reason is the suffering from major illnesses, such as the case of Bryan. Because of critical illnesses, parents sometimes are made to give up their full time job to concentrate on their children's health, directly impacting on the disposable income of their household. With a critical illness cover, they are able to supplement their income or pay for some of the hospital bills incurred during the treatment process.
With more of the jigsaw puzzle quadrants being covered, the less financial risk is being exposed.
Types of Medical Insurances
Shield Plan
Shield plans come with Co-insurance and Deductibles; a cost sharing element built-in. An average of $1000 – $3000 to be paid for by you as Annual Deductibles. The remaining bill will shared among your insurer and you, also known as, Co-insurance.
Parents can start their shield plan for their child as young as age zero, using their medisave to purchase the plan. Some insurer are also offering free child coverage once both parents shield plan are with them.
Corporate/ Private Health Insurance
For those who would like to transfer your financial risk to insurers, may want to get your private hospitalization plan on top on your Shield plan. Many insurers have also been offering "as charged" option, giving insured a peace of mind. "As charged" option allows you to transfer the risk of paying for the hospital medical procedures to the respective insurers.
Except for Room & Board limits, majority of the medical procedures will be made payable 100%. With only an Annual and Lifetime limits controlling the amount made payable to the insured. A simplified ways of insuring, without the headaches of not knowing which items will be paid by the insurers.
Critical Illness
Some planners advocate the ideas of not purchasing a whole life plan for children and should be concentrating on investing for their education funds. However, just like why all high rise building are built with a lightning conductors on their rooftop. They do not wish to be strike by lightning, but rather to minimize or reduce the potential financial damage to the building to continue the daily functions of the building. Same goes for critical illness planning. We do not want it to happen, and we cannot predict when it is going to happen. Why take the chance?
Parents may just want to start off with a simple plan with a minimal cover of at least $50,000, which can be as affordable as just $50 per month.
Some of the life plans offered by insurers are specifically tailored just for young children, covering specific illness such as Kawasaki Diseases, Leukemia, Insulin Dependent Diabetics Mellitus (IDDM), Bone Marrow Transplant and others on top of the regular critical illnesses. They can also have the advantage of owning their life policies with a starting age of 0, which has a lower premium for the same amount of coverage; unlike many of us who only started our life policies when we are have started working which is captured at a much older age. Of course, if nothing happens, then you as parents have already started to accumulating wealth for them.
The Lucky One
Although, Amilin did not purchase a critical illness plan for Bryan yet, they have already started a shield plan and an additional hospital plan for Bryan. Bills amounting close to about $27,000, all of which is paid for through Medisave and their "as charged" private plan.
Although, she have to adjust to a new lifestyle as most her saving is used up when she was not working. She is now no longer, but rather a full time stay home mum. Both herself and husband have to make sacrifices of selling away their car. Dining out is a luxury. No more lavish spending. Renovation of their house and their plan of having a second child also have to be delayed.
They have to build up their savings all over again. They could have avoided the financial loss, with a critical illness cover .
"Although I may have to work part-time now to take care of my little Bryan, at least financially we are lucky enough, to prevent another financial catastrophe on top of Bryan's incident. At least we just lost our savings, not the roof over our head. For that I'm blessed." Amilin said with a sigh.
Bryan has now recovered; back to a child of his age, as bubbly as he can be.
About the Author
Kevin Foo is currently serving as a Manager, building his Wealth Management practice with a Canadian based company. He can be reached by kevin_foo@hotmail.com.
If you find this article useful, do click Like and Share at the bottom of the post, thank you.
Want to be heard and seen by over 100,000 parents in Singapore? We can help! Leave your contact here and we'll be in touch.