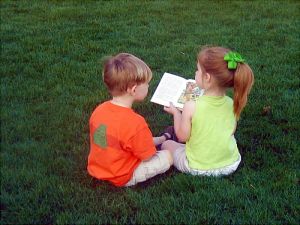 Question: My 4 year old son has some problem spelling simple 3-4 words and basic reading. He attends Childcare Centre since he was 2. He knows his Phonics but can't really blend words and can do some simple reading by memory. I am worried that he has some reading difficulty. Please advise how can I help?
Answer: Fluency in reading is closely knitted to the cognitive and physiological development of a young child. Whilst the immersion into the reading process strengthens the listening and speaking domains of learning, the expansion and retention of reading vocabulary is strengthened when writing skills kick in as well.
This usually happens when a child is about age 5 onwards and the fine motor skills of the child is defined. At that point, children's ability to pick up vocabulary soars as there is connection that is made between what is read to what can be expressed in print. For example: After reading on a book about tigers, the child is able to draw and tag the word 'tiger' to the picture drawn by inking the letters down. That process itself consolidates and 'completes' the learning cycle.
The beginning of the reading journey does start with rote learning and remembering. The key is to extend that through interesting means and anchor the learning in a fun way. I play a lot of word games with my children whilst I am driving around and I encourage spelling and recognition of words/letters through a challenge. Example: Who can spot the word "School" first or shout 'SNAP' when you see the letter "P" etc.
Not all children learn to read phonetically. Many of them are whole-word learners. For such learners, constant exposure and building self-motivation and interest to read is important. Immerse your child and yourself with loads of books that both of you like. In this way, you will enjoy the process of reading to him and he will enjoy the content that he is read to constantly.
Every child is a gift and is different in their own ways. There are children who are very linguistically inclined at a very young age. However, I must emphasize that there is nothing wrong if a child does take a little longer to grasp the whole notion of reading. Give your child, and yourself time to explore the reading journey together.
LEAP Schoolhouse has an 'Ask and Learn' section every Thursday. If you have any questions regarding language or literacy development, feel free to drop your questions in the comment box below, or post them on LEAP SchoolHouse Facebook page.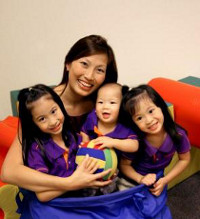 In this Ask The Expert section, we asked Esther Lim, CEO and Founder of LEAP SchoolHouse, about language and literacy development in children. Born and educated in Singapore, she holds a Master Degree in Education (NTU/NIE), Bachelor Degree in Arts (NTU), Diploma in Marketing – Top student for the year 2000 (Chartered Institute of Marketing). Esther has more than 10 years of teaching experience and has taught widely in both Secondary and Primary schools. She was also involved in curriculum planning and development work for the primary unit at MOE for several years. Esther has also conducted workshops and talks for educators, locally and overseas. Besides all the above credentials, Esther is also a mother of three children.
For more info, visit leapschoolhouse.com.sg
If you find this article useful, do click Like and Share at the bottom of the post, thank you.
Like what you see here? Get parenting tips and stories straight to your inbox! Join our mailing list here