The Beginnings
Approximately a century ago, a child with disabilities getting a formal education was unheard of. The early 1900s brought a wave of tradition in the education sector in the United States that called for students to be segregated. When they did receive education, these children attended separate schools. And if they were placed in a public mainstream school, they attended separate classes from other children.
Many special schools continued to be built to accommodate children with disabilities, claiming to be an educational facility for children, but essentially serving as residential facilities to institutionalize people with disabilities.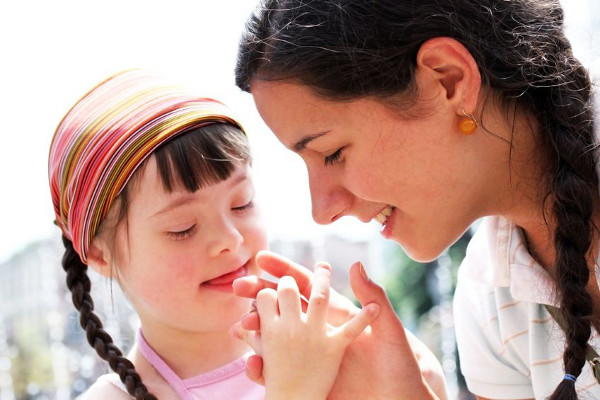 The 1950s
As the years wore on toward the 1950s, special care for individuals with disabilities improved gradually as parents with children with disabilities took it upon themselves to start schools and programs. Attitudes toward education continued transforming the value of education and community efforts for support for individuals with disabilities gained increasing awareness. Even so, people were still being institutionalized as parents bought into the façade that these special schools were the only option available.
The turning point came in 1954 when a ruling was passed, stating that students cannot be segregated in schools because of their ethnicity. The belief that children with disabilities could not be taught was also challenged and this movement gave way to the creation of employment opportunities in education and uplifted state institution conditions. However, because many laws that had been passed explicitly excluded people with disabilities, only one in five people with disabilities had rights to an education and later, employment, in the 1960s.
⇒ Related Read: Choosing The Right School For Children With Special Needs
The 1970s
In 1975, with the passage of Education for All Handicapped Children Act, it was mandated that free and appropriate education be availed to all students with disabilities without regard to the nature and severity of their disabilities. Furthermore, the U.S. Court of Appeals ruled that all school districts bore the responsibility of educating every child. The 1990 Americans with Disabilities Act also ensured that school-aged children with disabilities received employment opportunities and access to public and private services beyond education.
Additionally, the U.S. Congress recognized the importance of language, and renamed the Education for All Handicapped Children Act to Individuals with Disabilities Education Act (IDEA). Doing so helped to reflect and emphasize "individuals first" language, where the person is placed first and above the disability. Hence, there was a gradual mindset shift in society about acceptance of people with disabilities. This is because deeming someone "a person with a disability" instead of "a disabled person", is a choice that puts someone before their disability, and ultimately gives that someone recognition and respect as a fellow human being.
Despite governmental efforts at ensuring equal rights for all, the battle for inclusion was still a long, uphill task. The rights of students with disabilities were revised in 1997 when IDEA was reauthorized to ensure that they would get rights to quality education and outcomes, not just mere access to free education. In 2004, IDEA was once again reauthorized for better alignment with the 2001 general education No Child Left Behind Act – an act that aimed to narrow the achievement gap among all children via accountability, flexibility and choice, so that no child is left behind.
⇒ Related Read: Raising A Child With Special Needs
Present – 21st Century
Fast forwarding to the 21st century, we are now able to witness increasing numbers of students with disabilities graduating from high school at an international level. While total inclusion is still years away, we have all since come a long way, breaking down walls of societal hierarchy to embrace community and acceptance of diversity.
By Amanda Seah.
* * * * *
Like what you see here? Get parenting tips and stories straight to your inbox! Join our mailing list here.
Want to be heard 👂 and seen 👀 by over 100,000 parents in Singapore? We can help! Leave your contact here and we'll be in touch.