The novel coronavirus COVID-19 that was first reported in Wuhan, China on 31 December 2019 has been declared a public health emergency by the World Health Organization. The coronavirus has spread to over 25 countries, infected more than 30,000 and caused more than 600 deaths.
In Singapore, the number of cases has topped 36,000 as of 3 June 2020 and as 7 February 2020 at 5.26pm, the DORSCON level has been raised to orange, with schools to suspend external and inter-school activities.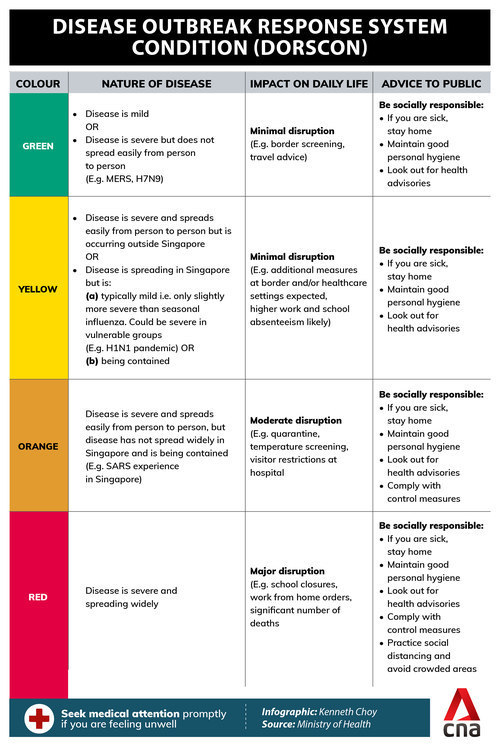 Credit: CNA / Ministry of Health
What do we need to know about this virus in order to protect ourselves and our loved ones? I have listed some of the commonly asked questions and answers to help you understand this virus better.
1. What are the precautionary measures to be taken?
Regular hand hygiene: Frequently clean your hands with soap or hand sanitiser. The virus may be passed on from person-to-person through direct contact or via objects and surfaces touched by the infected.
⇒ Related Read: Proper Hand Washing Steps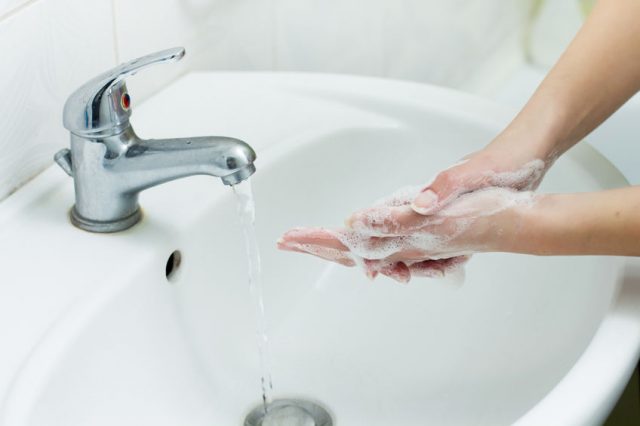 Avoid touching your face, nose, mouth unnecessarily. The coronavirus may be passed on when the infected touches an object. When we come into contact with these objects and touch our face, nose or mouths, the virus may get passed on to us.
Wear a mask or stay at home if you're unwell or have a fever. There is no need to wear a mask unless you are unwell.
Cover your mouth with a tissue or flexed elbow when sneezing or coughing. Dispose of the used tissue into a closed bin immediately and wash your hands with soap and water.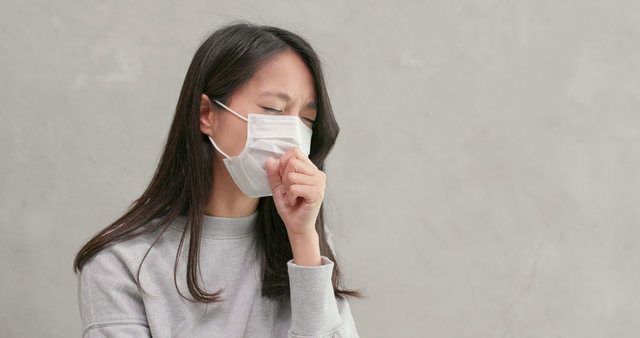 If you're exposed to someone who is coughing or sneezing, cover your mouth and walk away. It is advised that the virus has a high chance of transmission within a 2m radius for a period of 30 minutes.
⇒ Related Read: NEA Household Products and Active Ingredients for Disinfection of Novel Coronavirus




2. What are the symptoms to look out for?
Common symptoms to look out for are fever, cough, sore throat, breathlessness and chest tightness. If you display any of the symptoms above, please visit your nearest GP immediately. Do call them prior to visiting so that they will be prepared to assess you appropriately.
3. How contagious is this virus?
Its mode of transmission is similar to the common flu. It can be spread through the air (small droplets when someone sneezes or coughs), though close personal contact or by touching contaminated objects.
4. What can we do to improve our immune system?
It is advised to have adequate rest and sufficient hydration. If you are thinking of taking supplements, look for multivitamins that contain zinc, selenium and Vitamin C which help to boost immunity and protect against the common cold.
⇒ Related Read: How To Use Zinc To Boost Immune System
5. Any relevant information that the general public should know?
The key thing to take note of is to stay calm and vigilant. Focus on taking precautions as advised by the authorities and we will be able to protect ourselves and our loved ones from this virus.
If you read any news on the virus, make sure to verify the information first before spreading it. Spreading of fake news may cause unnecessary panic.
You can follow the latest updates here:
– MOH
– WHO Situation Reports
Stay safe and carefully observe respiratory hygiene and practise good hand hygiene at all times.
This article is contributed by Dr Muhd Taufiq Rashid. He is the resident doctor at DTAP Clinic Somerset, a GP (NUS) with over 10 years of clinical experience. He focuses on sexual and reproductive health, anti-ageing, weight control and healthy lifestyles. He is the author of health articles featured in Berita Minggu, Berita Harian and the online magazine "Big Is Gorgeous" and has also participated in health expert panels.
Stay in touch! Subscribe to our Telegram here for all our latest updates.
Want to be heard and seen by over 100,000 parents in Singapore? We can help! Leave your contact here and we'll be in touch.