In our previous article, the third in a four-part series, we wrote about the Wonderlit Speak programme and how it is designed to shepherd your child through the qualms of speaking in both formal and informal communication. Now in this final article, we unveil the secrets of Wonderlit Perform and how it helps your child to create a strong presence and shine before any audience, on stage and off-stage.
Welcome once more to the exciting world of Wonderlit.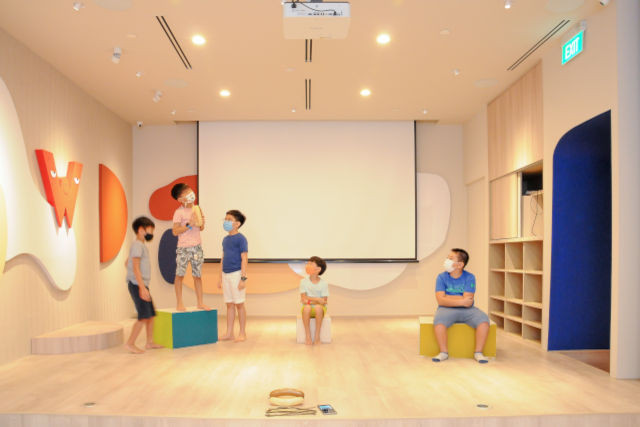 Speech and Drama enriches children's lives by improving speech, empathy and compassion and developing spontaneity in them. Indeed, it presents many benefits to enhance the education of a child. By providing an avenue to learn improvisation in different roles and settings, children develop a crucial ability characterized as adaptability. Other benefits include increasing self-confidence and self-awareness, sparking creativity in unique settings, developing interpersonal skills as well as positive body language and cultivating a love for public speaking.
What's spectacular about Wonderlit Perform?
To support its creativity-based curriculum and elevate the learning experience, Wonderlit's learning space is thoughtfully designed to inspire, allowing children to have fun while bringing out their greatest potential.
Through study of literary works, drama activities and exercises such as impromptu speaking, reading aloud of literature texts and poems, improvisation and mime work, children will build up confidence in speaking and social interaction, while developing their critical thinking and ability for collaboration and communication formally and informally.
To support its creativity-based curriculum and elevate the learning experience, Wonderlit's studio is a thoughtfully designed learning space that is fun and inspirational, bringing out our children's greatest potential. Each classroom features a compact platform stage simulating the feeling of standing on stage and providing children with a literal platform to progressively experience performing in front of an audience. The studio also includes a generous performance stage that reveals itself through a partition between two classrooms, allowing in-house performances to take place through their bi-annual performances for parents.
Additionally, Wonderlit collaborates with Trinity College London for annual Trinity Examinations right here in its studio. Wonderlit guides and assists their students towards these graded year-end performances, helping them achieve greatness on and off stage, with the transformative power of drama. Through these certifications, parents are able to recognize and celebrate their children's improvements and success.
The Programme
From Nursery and Kindergarten to Primary 6, each level of the Wonderlit Perform programme guides students through drama work and studies of various literary works appropriate for their age.
• Perform Nursery (3 to 4 years old)
To build a foundation in their theatrical journey, students learn body movements and social interaction with peers while relating to texts through dramatizing nursery rhymes and poems. This gives them the opportunity to develop their speech by working on diction and volume, paving the way for effective communication from a young age.
• Perform Kindergarten (5 to 6 years old)
Progressing from Nursery, students will begin to acquire stage performance skills such as preparing costumes, learning lines and stage directions. This creates well-rounded performers and teaches them performance discipline.
• Perform Primary 1 (7 years old)
Entering primary school, students of Wonderlit further develop social interaction skills suited to boost their confidence by speaking with passion. Students are encouraged to be spontaneous and have a sense of audience awareness.
• Perform Primary 2 (8 years old)
Improving individual vocal and dramatic skills are the key to captivating the audience. In primary 2, students can expect to cultivate a deep understanding for select literary pieces, teaching them theatre skills of slightly higher complexity.
• Perform Primary 3 (9 years old)
Moving into Primary 3, students learn how different enunciation of words affects the speech being delivered, helping them to discover the importance of improvisation in their performances. Students are expected to show proficiency in reading aloud, accurately portraying the heart of the text to the audience.
• Perform Primary 4 (10 years old)
Seeking to break through the boundaries of improvisation work, students will be exposed to greater literature pieces for exploration. Students are taught to pair speech and body movements with appropriate expressions in order to portray the characters in select texts, displaying the ability to enact the context of the story.
• Perform Primary 5 (11 years old)
At this age and level, students are given opportunities to work together with their peers to use body movement and elements of speech in order to captivate the audience's attention. Educators will also be teaching students how to refine their technical abilities, bringing their skills to a level that vigorously engages audiences.
• Perform Primary 6 (12 years old)
The ability to captivate an audience through a sustained performance, whilst demonstrating the skills and knowledge acquired is a key feature here. Students are guided to using the space effectively and with creativity to fully portray an adopted character well. They are also given regular opportunities to fine-tune their vocal techniques and physical skills.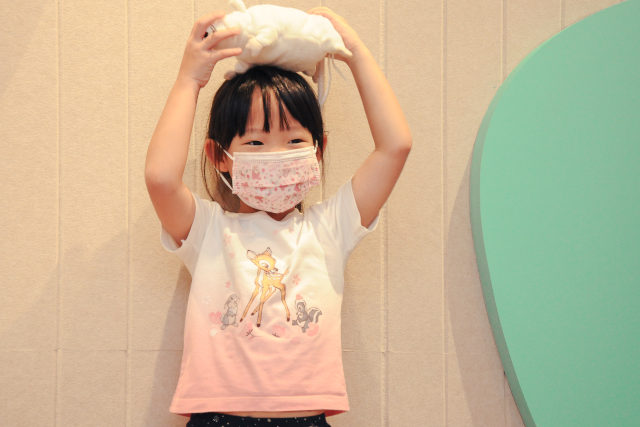 For children who love to perform, Wonderlit offers a platform for them to liberate their imaginations while allowing them to flourish and grow in confidence, creativity, self-esteem, and empathy.
Dedicated to helping children grow to their fullest potential by walking hand in hand with them, Wonderlit invites you and your children to explore the realms of Wonderlit Read, Wonderlit Speak and Wonderlit Perform.
A spark is all it takes to make it happen. Our spark begins with you.
Visit www.wonderlitworld.com to learn more or book a trial class today.
Website: www.wonderlitworld.com
Instagram: @wonderlitworld
Facebook: www.facebook.com/wonderlitworld
Email: info@wonderlitworld.com
Location: Claymore Connect, 442 Orchard Road, #03-08, S238879
Tel: +65 6980-5670
Read the rest of the four-part series here:
Part 1: Welcome To Wonderlit
Part 2: Wonderlit Read – The Dawn of Literacy
Part 3: Wonderlit Speak – Into the Spotlight!
This article is brought to you by Wonderlit.
* * * * *
Like what you see here? Get parenting tips and stories straight to your inbox! Join our mailing list here.
Want to be heard 👂 and seen 👀 by over 100,000 parents in Singapore? We can help! Leave your contact here and we'll be in touch.