In this four-part series, we will be introducing a new amazing one-of-its-kind creative enrichment space that offers a boutique experience and combines serious fun and structured learning for children in an inspirational environment, grooming them to become accomplished readers and respectful and confident communicators. This is the exciting world of Wonderlit.
Imagine this: your children standing before their class, ready to show-and-tell. As they open their mouths to speak, their palms spasm and their eyes dart frantically across the audience. Breathe in, breathe out, smile with the eyes… then nothing. Sound escapes through their lips in a frightened, coarse whisper. While they may not necessarily have stage fright, it is not easy for our children to present their thoughts with confidence or read eloquently in clear, expressive voices while projecting a poise and presence.
Wonderlit believes that building literacy and strong communications skills from young will unleash creative, confident selves in our children and open up a world of endless possibilities. There is however very little room in our school schedules to allow children to develop such critical life skills, be it through show-and-tell, interaction with teachers and other adults or even during preparation for oral examinations at the pace that bests suit them.
So, what makes Wonderlit different from the ocean of reading literacy, speech and drama and/or public speaking programmes available out there?
From designing the learning space, crafting the curriculum, to choosing qualified educators and partnering with parents on their children's progress, every aspect at Wonderlit is aimed at creating the finest experience for children to learn and excel.
1. Invigorating Environment
In a world where learning is swiftly being moved online, Wonderlit chose to invest in the creation of a whimsical space that is like no other as it believes young minds flourish in a safe, fun and inspirational environment. By partnering with award-winning design consultancies, it has created a one-of-a-kind studio that will accommodate the curiosity of children, spurring imagination and creativity. The thoughtfully designed space includes playfully lit mini-stages, new age classroom technology such as an interactive digital whiteboard screen and a platform stage for performances aimed at bringing out our children's greatest potential every week.
2. Leading Curriculum
Wonderlit's hands-on learning encompasses a curated phonics and reading programme, and a speech and drama curriculum that meets international certifications for communication skills and drama performing (Trinity College London), as well as fulfilling the demands of oral syllabuses in Singapore schools.
With small class sizes that fuel both collaboration and individual growth, its curriculum provides children a balanced learning by fusing established frameworks with a healthy dose of fun through the use of drama and literacy activities. Drama techniques such as imaginative play, role play, improvisation, storytelling, poems, music and movement all come together to strengthen the children's stage discipline, build character and improve speech proficiency. This meticulously thought-out curriculum facilitates the growth of our children, teaching them to think quickly and form ideas verbally.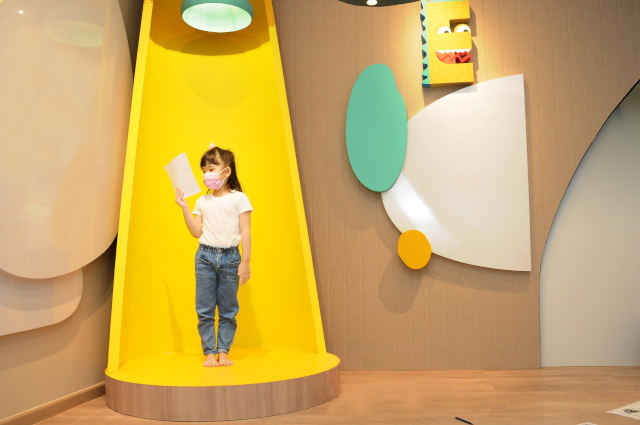 3. Professionally Trained, Qualified Educators
Passionate, fun-loving and obsessed with helping students grow and progress – these are the characteristics that Wonderlit's Educators take pride in. To ensure that students blossom, Wonderlit's dedicated educators have relevant recognised qualifications in Literacy, Theatre, Speech and Drama, Communication Skills and/or tertiary training qualifications in Early Childhood Curriculum and Education. The educators themselves have a wide variety of experiences with Trinity College London or London Academy of Music and Dramatic Art examinations and some have spent many hours on stage or in theatre works.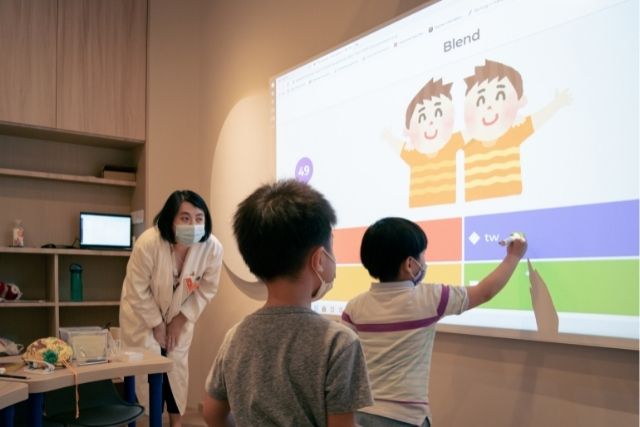 4. Partnership with Parents
Wonderlit believes in the power of working hand in hand with parents to maximize their children's learning journeys. Accordingly, it employs numerous ways to keep parents in-the-loop on what their children are learning and how they are progressing in Wonderlit. A key feature is the Wonderlit mobile app – a platform for parents' easy access to the educators with class snippets (photos and videos), progress reports, assessments and certifications being shared through this app. There are also half yearly educator-parent sessions and annual showcases of work through performances.
Most importantly, at the heart of all that it does, Wonderlit is firmly rooted in its core values of teaching with passion, creating fun in its lessons, recognizing diversity and catering to different learning needs, innovating for excellence through new value adds in its programme and committing to individual growth of each child.
Programmes Overview
Currently, Wonderlit offers four programmes that cater to children aged 2.5 to 12.
Wonderlit Read is designed to instil a love for the written word through in-depth phonics instruction and literary appreciation, turning reading into a breeze and an absolute joy for children.
Wonderlit Speak is curated to enhance children's ability to engage in stimulus-based conversations and speaking to an audience, giving them the skill to present their thoughts authentically and in a cohesive manner.
Wonderlit Perform is created with the intention to bring the essence of stage acting into its lessons, giving children the chance to experience performing while building confidence, character and social interaction skills.
Wonderlit Coach is a bespoke programme uniquely crafted to individual needs, from preparation for a specific school enrolment, interviews, to working on specific elements where help is needed.
Though it opened only in late-June, Wonderlit is already running classes for all the 4 programmes.
Wonderlit is ready to take the little ones on its whimsical learning journey, and would love to work with parents to grow their children into great storytellers for life.
A spark is all it takes to make it happen. It begins with you.
Stay tuned for our next article: Wonderlit Read, where we decode the details of how the programme will build a strong foundation in our children's literacy to open up infinite perspectives and possibilities with the gift of language.
Visit www.wonderlitworld.com to learn more or book a trial class today.
Website: www.wonderlitworld.com
Instagram: @wonderlitworld
Facebook: www.facebook.com/wonderlitworld
Email: info@wonderlitworld.com
Location: Claymore Connect, 442 Orchard Road, #03-08, S238879
Tel: +65 6980-5670
Read the rest of the four-part series here:
Part 2: Wonderlit Read – The Dawn of Literacy
Part 3: Wonderlit Speak – Into the Spotlight!
Part 4: Wonderlit Perform – 3, 2, 1, Action!
This article is brought to you by Wonderlit.
* * * * *
Like what you see here? Get parenting tips and stories straight to your inbox! Join our mailing list here.
Want to be heard 👂 and seen 👀 by over 100,000 parents in Singapore? We can help! Leave your contact here and we'll be in touch.