Most of us believe the sooner our children begin their education in preschool or kindergarten. The higher their chances of excelling in school, the better vocational and economic success in life.
If our interest in our children's early childhood education centers on the hard skills of language and maths, what might be neglected are the soft skills which research reveals are more crucial for their future success, both in school and in life.
Studies have demonstrated the superior learning and motivation arising from children as they play, as compared to instructional approaches to learning, writes Cambridge researcher David Whitebread. Physical, constructional and social play supports children in developing their skills of intellectual and emotional self-regulation skills – skills that are crucial in early learning and development, reveals Whitebread.
In fact, an early focus on academic instruction can be counter-productive.
Findings are suggesting that trying to give children that head start in academics-rich preschool education (kindergarten, enrichment programs) can actually sabotage their chances for success.
Peter Gray, a research professor at Boston College, cites studies which reveal that "early academic training somewhat increases children's immediate scores on the specific tests… but these initial gains wash out within 1 to 3 years and, at least in some studies, are eventually reversed.
Skills Needed To Thrive In Life
To thrive in school and, more importantly, in life, children need more than just discrete language and maths skills. They need to learn to communicate; to express themselves intellectually and socially, in a variety of situations and with confidence. They need those self-regulation skills; how to focus their attention, perform an activity or task from start to finish, handle difficulties, challenges and disappointments. They need to learn how to solve problems, to plan and organize.
Recent research shows that far from being blank slates and requiring active educational intervention, children learn intuitively, even from birth. Alison Gopnick, Professor of psychology at Berkeley, states how young children know, observe, explore, imagine and learn more than we would ever have thought possible.
"In some ways, they are smarter than adults… The learning that (they) do on their own, when they carefully watch an unexpected outcome and draw new conclusions from it, ceaselessly manipulate a new toy or imagine different ways that the world might be, is very different from schoolwork."
The take-home is that children's powerful, intuitive tendency to learn is best stimulated by play, unrestricted exploration, and organic learning in natural contexts, not the kind of teaching, typical of current approaches in preschools, which rely heavily on structured instruction. A great deal of preschool learning activities can be done at home.
You might want to consider homeschooling for these early years.
Why Do Parents Homeschool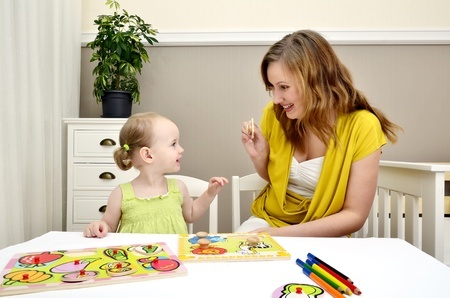 To build their character and love for learning
For her two preschool-aged boys, Eve's says her priority from birth to 6 is to shape their character, and cultivate their love of learning. Her approach is unstructured – lots of play, travel, and excursions outside, with daily one-hour-long sessions for the eldest only when he is interested.
She sends them for classes for skills or subjects she is not proficient in, for example music and swimming. "We make sure we find teachers who suit their learning style," the mother explains. Her fluid approach is already yielding fruit, as her eldest sometimes begs for lessons in his eagerness to learn.
Mas, a mum of two, firmly believes in the need for play, and embedding learning in daily life activities. "No need (for) worksheets. Learning takes place (through) everyday conversations with the child, e.g. weather, months and days," Mas adds.
To create authentic learning experiences
NIE-trained ZX calls these authentic home learning experiences. "Set up scenarios where children have to exercise self-regulation, e.g. keep the toys after playing for 10 minutes, wait for your little brother before eating another snack. Learning that takes place in meaningful contexts, helps the child to experience deeper learning."
"A key benefit of homeschooling preschool is learning together with you child," Zakiah claims, whose child will start P1 next year at an Arab school. "When she sees you as a fellow learner, she learns that educating self is as normal as breathing air."
Certainly, there is concern that the homeschooled preschooler may be unprepared for the regimented environment of primary school. To address this, you could do like some parents who opt to help their children ramp up by putting them in a kindergarten at K2 so they begin to get used to the structure and long-hours.
By Sara Rognstad
Homeschool Series:
Part 1: Should You Homeschool In Singapore?
Part 2: Homeschooling In Singapore
Part 3: Is Homeschooling For You And Your Child?
Part 4: The Pros And Cons Of Homeschooling
Part 5: Resources For Homeschool Parents
Part 6: Useful Tips For The New Homeschooling Mum
Part 7: Methods Of Homeschooling
Part 9: Homeschooling Mums In Singapore
Part 10: Important Homeschooling Principles To Note
Part 11: How to Apply For MOE Approval
If you find this article useful, do click Like and Share at the bottom of the post, thank you.
Want more comprehensive info? Check out our e-guides here.