In the pre-potty training days, a good diaper not only makes your baby feel comfortable and happy, it will also make your life easier too. If you want a fuss-free, absorbent and breathable diaper for your baby, Tollyjoy Pull Up Diaper Pants may be the perfect fit!
"The diaper was absorbent and I liked how the inside material was soft and gentle to touch. My boy had no signs of diaper rash after wearing it for two weeks." – Mother of two, Wang Zihua
"I used it overnight (12hrs) for my 1-year-old and it did not leak nor did it cause any rashes. The stretchable waistband and leg garters fit him nicely, without leaving any red marks on his skin. The seam is easy to tear off, and the disposable tape at the back made it easy to roll and tape the soiled diaper for disposal." – Mother of two, Charlene Go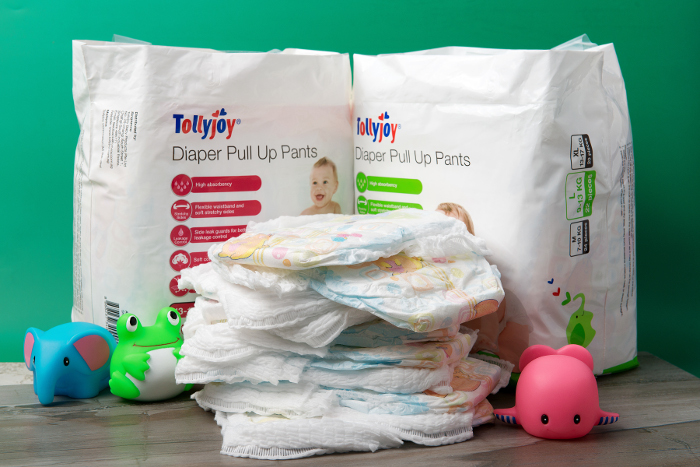 TNAP is giving away 10 sets of Tollyjoy Diaper Pull Up Pants (M + L size)
To take part in the contest:
1. Like The New Age Parents

2. Like Tollyjoy Singapore

3. Fill in this form
This giveaway has ended.
4. BONUS chance to win if you follow us on Instagram and repost this.
Size sheet
M Size: 7-10kg: 24 pieces bag
L Size: 9-13kg: 22 pieces per bag
Contest ends 14 August 2016
Notes
Winners will be contacted via phone and email
Winners will have to collect their prizes from New Age Consulting Office
For more contests and giveaways, go to The New Age Parents Contest Page.
Find out more about Tollyjoy Pull Up Diaper Pants
Terms and Conditions apply. Please also read our Privacy Policy.