We all live in a world that is constantly fed with visuals of perfectly airbrushed, slim and toned bodies.
Yes. In our heads, we all know that inner beauty is the one that really matters and shines through. But it's also no secret that our weight and the way we look also plays a great part in how we see themselves.
Losing flab and fats is no stroll in the park especially after birth. On top of the physical changes to your body, you now have a new 'job' that requires you to be on a 24/7 shift.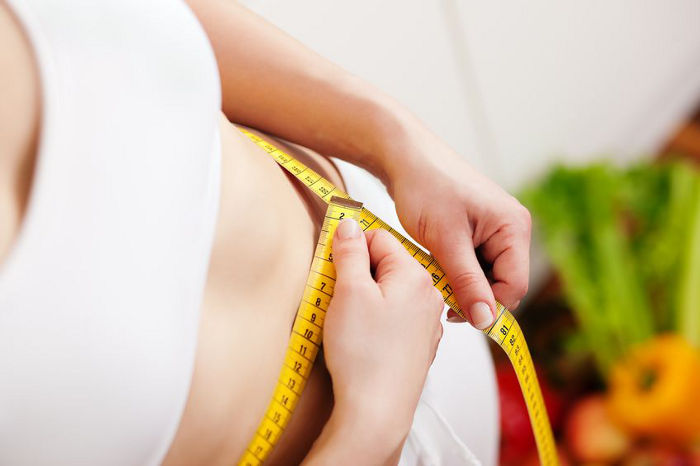 After many crash diets, slimming products and rigorous exercise routines, most women and mothers may find themselves losing their initial motivation and determination as time passes, due to the lack of time or having to deal with the stresses of work and family.
Don't give up just yet. There's a way to get back to a more radiant and healthier pre-pregnancy you.
Mummies Who Got Back Their Pre-Pregnancy Figure
Sheryl Lee, a 45 year-old mum working as a secretary, lost 9 kg in 3 months with some help from the experts. After the birth of her second baby, Sheryl's weight sky rocketed. No matter what she tried, she was unable to return to her pre-pregnancy weight. When she went for her consultation with Slimming 101, she found out the root cause of her weight problem – she had a high visceral fat index.
Visceral fat in a nutshell
Also known as abdominal fat, visceral fat is a type of body fat that exists in your abdomen, which surrounds your internal organs. Excess deposits of visceral fat are associated with health problems such as increased blood pressure, cardiovascular disease and even types 2 diabetes. Eating food with high fat or sugar content and an inactive lifestyle are two major causes. Lifestyle factors such as lack of sleep or being stressed also increase the chances of developing this type of fat.
Losing Your Fats

After reviewing her weight issue, the consultants recommended a treatment for Sheryl that will break down the visceral fats in her body. The use of TCM methods such as natural herbal dressing, was also used to discharge excess accumulation of toxins. With these customized treatments, Sheryl managed to regain her pre-pregnancy weight.
"I never knew my root problem lies in something deeper and had to do with the internal body as well. No wonder there were so many unsuccessful attempts!" Sheryl commented. Besides losing the excess weight, Sheryl gained and learnt a lot from her consultations on how to eat better and watch her diet. She also saw the importance of exercising, as it can help to detoxify her body.
Another mum, 41-year old Josephine Toh shares how the slimming treatment at Slimming 101 has helped her in her journey to regaining her prenatal figure.
"I gained about 15kg after the birth of my first child. It was both depressing and worrisome as I had never gained so much weight in my life. I was hardly successful at my many weight loss attempts. My waistline was a lot thicker and my arms more flabby and I gave up on trying to lose weight after having my second child."
Becoming dejected and more self-conscious as her friends commented on how different she look after becoming a mother, Josephine chanced upon an article on Slimming 101 and decided to give it a try. She tried the Signature Meridian Therapy which consists of two components – the Meridian Marine therapy, which is an all-natural body scrub using Marine Sea Salt that works to remove dead skin cells, and the acupressure body massage using Traditional Chinese Medicine (TCM) principles.
"I lost a total of 15kg in just two months! Furthermore, I had a one-on-one consultation with the TCM Physician to give me some professional advice on my overall health and body. Not only do I look a lot slimmer, I also feel more confident about myself now!"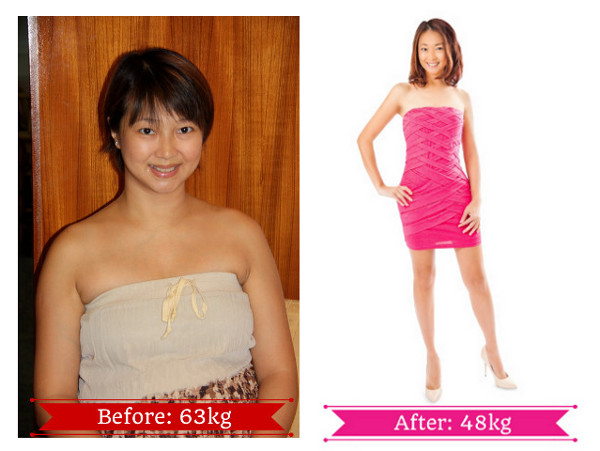 Have Post-Natal Weight Gain, Water Retention And Hereditary Weight Problems?
Let the experts from Slimming 101 help you lose fats at the right places. Slimming 101, sister company of Beijing 101, offers slimming treatments to help women gain their ideal figure and achieve their weight goals.
Because it's not just about looking thin; it is also about being healthy as well.
Why choose Slimming 101? We rounded up 6 reasons for you.
1. Personal Touch: You get one-to-one consultation, treatment customization and careful evaluation of your body and health after each session.
2. East Meets West: Slimming 101 uses state-of-the-art technology machines, together with Traditional Chinese Medicine principles such as acupressure and acupuncture point massage.
3. Premium Botanical Ingredients: Only premium extracts are taken from these herbs under the most stringent of laboratory conditions.
4. Safe and painless: No painful needles or suction machines.
5. Exfoliate and Stimulate: Pamper your body with a full body marine sea salt scrub and clear your blocked qi flow and blood through acupressure points with Slimming 101 Signature Meridian Therapy.
6. Not just about looking thin: After your treatment, a TCM diet plan will be proposed under professional advice from specialist to ensure you are eating well and right.
Frequently Asked Questions
Q: How Does Acupressure Body Therapy Help Me To Lose Weight Faster?
The use of acupressure body therapy effectively breaks down stubborn fats and increases drainage for lymphatic nodes and promotes your metabolism rate, regulates your body hormones, improves your immune system and reduces water retention. It also improves your bowel movements and boosts your kidney functions.
Q: Are there any side effects?
There are no side effects to the treatments.
Q: How long does each session?
120 – 150 minutes.
Q: When will I be able to see obvious results?
Visible results in 1 treatment.
Q: What if the treatment doesn't work?
Slimming 101 has a money back guarantee policy. You can ask for a refund should there be no results.
Q: How sustainable is the treatment? Do I have to keep going back?
Based on our past clients testimonials, the treatments are sustainable and can last. However, clients do need to monitor their diet and lifestyle as well.
For more information on Slimming 101 treatments, or to book a consultation, visit the website http://slim101.com.sg
Alternatively you can email to info@slim101.com.sg or call 67373101.
Slimming 101 is conveniently located at
Funan DigitaLife Mall, #04-07
109 North Bridge Road
Singapore 179097