Live streaming of the National Day Parade and an alternative cultural celebration supporting local makers, artists and musicians at The Former St. Andrew's Mission Hospital as the State Property is transformed into a one-night-only experience.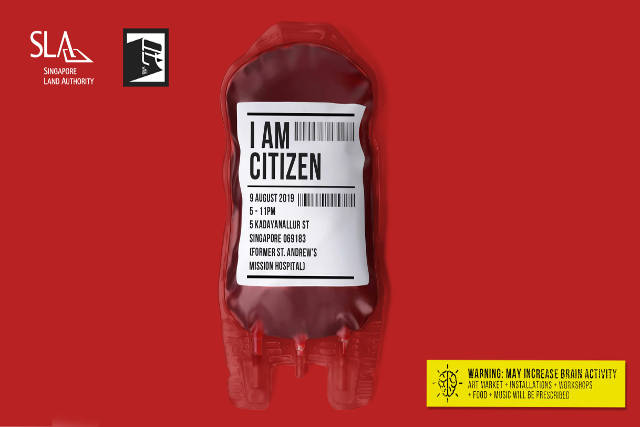 In a one-night only opportunity for the public to explore an architectural landmark, The Local People is collaborating with the Singapore Land Authority (SLA) to host an alternative cultural celebration at the former St. Andrew's Mission Hospital. The State Property is located at 5 Kadayanallur Street, next to the Maxwell Food Centre.
The Former St. Andrew's Mission Hospital was built on a wedged-shaped site and features a triangular stairwell. The building will be transformed by local artists with site-specific Art Installations inspired by the theme of Singapore, Our Home.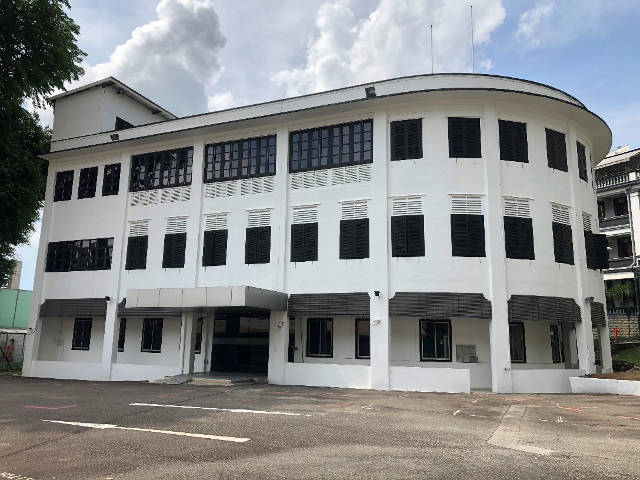 "After the industrial collaborations at the Pasir Panjang Power Station Open House last year and the West Coast Viaduct launch in 2017, The Local People is honoured to be entrusted by the SLA for a third time with the keys to take over a piece of Modernist architectural history at the former St. Andrew's Mission Hospital. We are very excited to transform yet another architectural landmark to showcase a space that is usually not open to the public," said Ms Pin Goh, Founder of The Local People.
SLA Chief Executive Mr Tan Boon Khai said, "Many of our State Properties are architecturally and historically significant. We are pleased to present a first-ever open house event this National Day, providing local artists and talents a platform to engage the community."




Look out for the Collaborative Performance piece by Mazri Ismail and Natasha Izatil, "Seperti Kacang Lupakan Kulit" (Like a Peanut Forgetting Its Shell) which questions the role of traditional Malay heritage and identity in today's modern society. Catch magic, experimental visual and music performance artists UglyMukbangGirls in an interactive show to celebrate the absurd through music and visual storytelling.
The rooftop will be converted to a Live Streaming of the Singapore National Day Parade & Celebrations – from the Padang, where you can catch the fireworks, to end the evening with a bang.
⇒ Related Read: 28 Places To Catch National Day Parade Fireworks
Upon arrival at the signature Art Market™, discover local designers and makers promoting their handmade wares. Featured labels include small gifts and stationery maker The Duf Store, who will be offering customised pet illustrations and minimalist jewellery maker Line In Geometry.
Attendees can also unleash their creativity and learn to make their own personalised gifts with the Craft Workshops offered by IKI Makers Union who will be hosting block printing, calligraphy and bookbinding workshops.
With works ranging from sculptural explorations to fashion-inclined expressions, discover what makes your citizen heart sing at this uniquely local National Day Celebration.
⇒ Related Read: Fun Things To Do This National Day 2019 Long Weekend In Singapore
I AM CITIZEN
Date: 9 August 2019
Time: 5pm to 11pm
Venue: 5 Kadayanallur Street, Singapore 069183 (the former St. Andrew's Mission Hospital, next to Maxwell Food Centre)
Access: There is no parking on site. Visitors are encouraged to take public transport. The nearest MRT stations are Tanjong Pagar and Chinatown. Nearest parking is at the URA Centre and MND Complex.
Stay in touch! Subscribe to our Telegram for our latest updates.