If the last time you visited the Omni-Theatre was during your school-going years a decade or more ago, it's definitely time you made a trip down again with your little ones. Want to see mind-blowing images? Experience an earth-shattering sound system? Feel the IMAX immersion?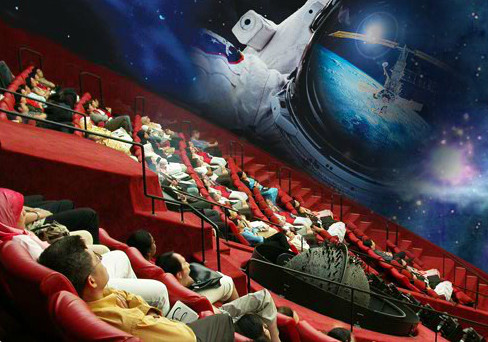 A Truly Unique Viewing Experience: The IMAX (Image MAXimum) film
The Omni-Theatre boasts a world-class state-of-the-art audio and visual technology, with a huge NanoSeam (seamless) Dome Screen that spans five storeys high. The Only IMAX Dome Theatre in Singapore, the screen "wraps" over the audience giving a lateral view of 180 degrees and a vertical view of 125 degrees – far exceeding a person's field of vision.
What's Showing Now At The Omni-Theatre
1. Animalopolis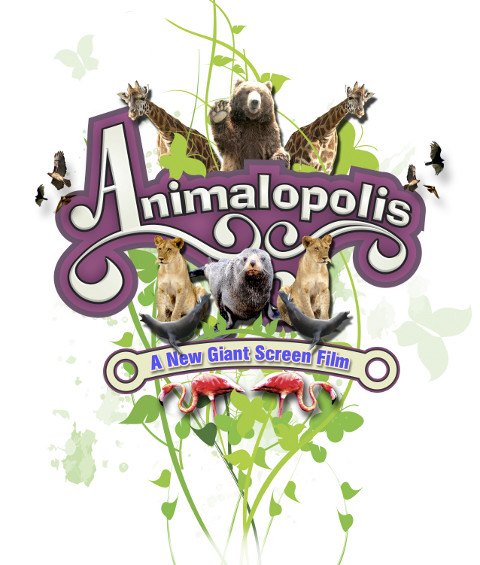 Journey into the magical world of animals, watch them in their natural setting, doing what they do best. A beautifully crafted storyline presents tale after tiny tale of each of these animal friends, introducing their quirks and characteristics with a clever mix of wit and humour.
Watch hippos munching on their "ceiling" in the river beds, then gracefully slinking down for a rest. See cheetahs racing across the plains, their lithe bodies effortlessly stretching and moving with lightning speed. There are even some nail-biting moments when you encounter hordes of red crabs that threaten a community, enroute to their egg-laying resting place.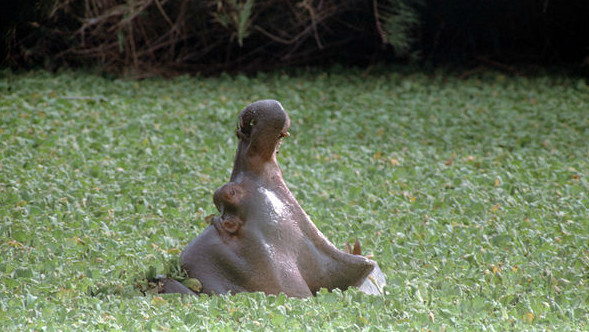 So Real, So Clear
The visual impact of the giant screen is breathtakingly beautiful – every scene is beautifully shot with brilliant clarity and depth. This is because the theatre screens the largest film frame in motion picture history! More than ten times the size of a conventional 35 mm frame and three times larger than a normal 70mm movie frame, this immense size is key to IMAX's extraordinary sharpness and clarity.
I brought my 4 year old boy with me and he was completely mesmerized from beginning to end, in awe of the scenes that were unfolding before him. I was pleasantly surprised to see him catch the jokes being made, and burst into a torrent of giggles with him on the few occasions that we happened to catch each other's eyes in a funny moment!
A Must-See For All Animal Lovers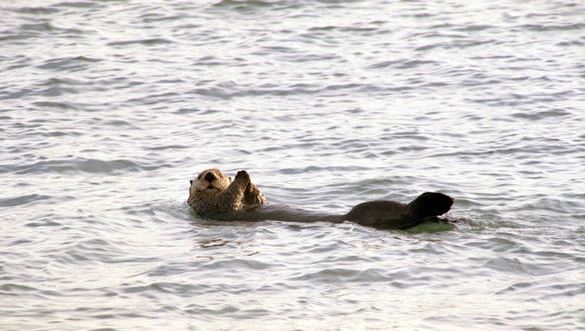 Animalopolis brought many smiles to our happy faces and a loud guffaw or two! But it wasn't just all fun – viewers, young and old alike, were given a precious glimpse into the world of these animals and learnt interesting facts about each one. For example, did you know that sea otters love to roll around in the water, or that lions rarely roar or attack, unless provoked or on when on the prowl? Watching this film gave me a fresh appreciation of these animals 'in the wild' and my son was equally engaged.

Go to the Omni-Theatre Animalopolis where you'll find a host of fun facts about each animal featured in the film.
Duration: 30 minutes
Suitable for children aged 3 and above.
Special Promo! Get a Free F&N Magnolia Smoo Milk* with every purchase of a child Animalopolis IMAX movie ticket.
*While stocks last!
Check out the really cute Animalopolis trailer!

By Dorothea Chow
2. Titans of The Ice Age: Take A Walk With Giants
Released in 2013, Titans of the Ice Age is a documentary that transports viewers to ten thousand years before civilisation existed. The dazzling computer-generated imagery, coupled with the theatre's use of only large quality frame films, makes you feel as if you are standing right at the scene; in picturesque backdrops of the Rocky Mountains, Yellowstone National Park, Alaska and the Northern Great Plains. Watch extinct creatures come back to life right before your eyes!
Who is Zed and Lyuba? The Most Complete Mammoth and Best Preserved Mammoth Uncovered
Discover the story of Zed, one of the most complete Colombian mammoth skeletons ever uncovered, extracted in 2008 beneath a parking lot in Los Angeles next to the famous La Brea Tar Pits. Who knew that frost and ice could preserve baby Lyuba, a 40,000 year old female woolly mammoth calf? Recently exposed by the melting Siberian permafrost, it is one of the best preserved mammoth mummies in the world.
The Impact of Global Warming
Be enthralled by the life-like animals that exist in the Ice Age; creatures that are both familiar and exotic. This film also sets us thinking about the possible fate of today's living mammals and the results of our actions on global warming. Could the megafauna of our millennia be lost to time like their ice age cousins?
This highly anticipated film inspires with its big picture perspective on the relationship between climate, the Earth, its resources and inhabitants.
Duration: 40 minutes
Suitable for children aged 7 and above.
By Heather Yew