GUG – Growing Up Gifted Review (contributed by a parent)
My daughter, Nicole, started GUG in the Gifted Kids class (N1) in year 2006 when she was about 3 years old. Although the Gifted Kids class is a non-accompanied program but as she was new to the class, the teachers exercised flexibility in allowing the grandma to accompany her for the first week of class. The teachers were very caring and attentive towards Nicole and that made her settled down very quickly.
When Nicole first joined the early childhood program, she was shy, timid and did not have the confidence to interact and speak up in class. Her teachers were always assuring and constantly encouraged her to participate in the class activities.
I would like to highlight that the "Show & Tell" sessions were especially beneficial to Nicole. During a "Show & Tell" session, every child was asked to bring an item to talk about in class whereby the name of the item corresponds to the letter for the week. For example, if the letter for the week is 'F', the children can bring items like flower, frog, fish, fruit etc and they would briefly talk about their items in front of the whole class.
Initially, Nicole needed help from the teachers to prompt her in what to say but as time went by, Nicole was able to present the items without any help from the teachers! I believe these "Show & Tell" sessions had helped to build up her confidence level tremendously.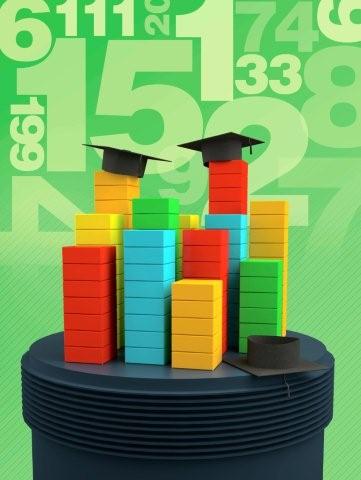 As Nicole progressed to Kindergarten 1 (K1) where there were more written work as compared to N1, the K1 teachers realized that Nicole was quite slow in her written work as she was always the last few to complete her work.
After observing her for a few days, the teachers realized that she was always erasing the words which she has written and she claimed that her words were not neat. I was quite surprised when the teachers highlighted this issue to me as Nicole did not behave that way at home.
I tried to find out the reason and found that as Nicole wanted to show her teachers the "perfect handwriting" thus, she kept erasing and re-writing until she deemed they were perfect.
After I found the root cause, I worked together with the teachers to try to let Nicole accept her not-so-perfect handwriting. We assured her that as long as her handwriting was legible, it need not be perfect. We also told her that in future during the exams in primary school, there would be a time limit to complete the exam papers. A perfect handwriting would not help in scoring points if the exam papers were incomplete. Gradually, Nicole understood the fact and she no longer erase and rewrite her work.
Today, Nicole is in Kindergarten 2 (K2) and she is now a confident, eloquent and a happy child. With the help of loving and passionate teachers and the creative and all-rounded syllabus at Growing Up Gifted, Nicole has definitely enjoyed her gifted kids education at GUG. A BIG thank you to all the teachers and staff at GUG for giving Nicole such a memorable and fun-filled pre-school experience!
Do you have kids in Growing Up Gifted or other preschool education programs? Would you like to share your experience? We like to hear from you. Do drop us a comment right below.  Thank you.