Thinking of what else you can do at home with your little ones?
It's time to try flexing some creative muscle with your little ones while doing something new!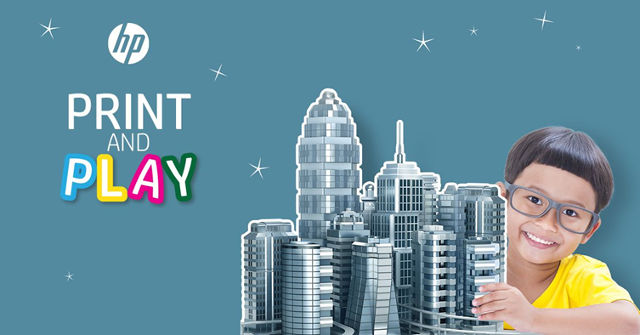 Keep them entertained with new curated Print & Play activities from HP. Suitable for ages 2 to 12, kids can try out hours of craft making, mazes, dot-to-dot drawing and many other puzzles.
Whether you are looking for content to support your child's home-based learning or trying to juggle work and play, you can find printable arts & crafts to create fun and engaging experiences to bond with your kids. With HP Print & Play, parents can choose from a range of activities that are best suited to their children's needs to achieve the best possible learning outcomes.
⇒ Related Read: A Laptop Designed for Learning: HP ProBook x360 11 Education Edition
Why We Print & Play – The HP New Asian Learning Experience Study
With the need to spend more time at home, parents are on the lookout for exercises that can stimulate a child's mind and invoke a greater love for learning.
HP's New Asian Learning Experience Study identifies millennial parents' attitudes towards learning and how their personalities impact the way their children learn. Our study shows that while print and digital each have their own strengths, a combination of digital and print was most beneficial in helping children stay focused and engaged while they learn.
Parents in Singapore prefer honing their child's linguistic skills on printed materials (43%) and learning music on digital platforms (46%). They use a mix of print and digital predominantly to enhance math (53%) and linguistic skills (44%).
HP Print & Play was created from a need to help parents bridge the gap between education in school and learning at home by supplementing their child's learning while making playtime at home more engaging.
Parents can refer to the study findings to understand how to best use different formats to facilitate positive learning outcomes without taking the joy out of learning.
---
Age Group: 2 to 4 years old
Activities: ANIMAL FUN – learn through play with cute animal buddies!
• Find the Bunny's Way
Level: Easy
Estimated Time: 10 Minutes
Help! The little bunny is trapped! Tag team with your little one to save the poor rabbit and help him find his way through the maze – start from where the red arrow is pointing and exit through the green arrow.
Pro tip: after drawing the correct path, colour the different pathways to make it into a funky piece of artwork!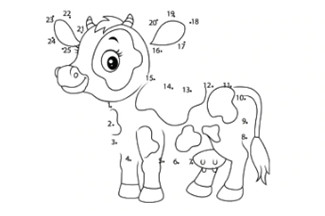 • Connect to see the Cow
Level: Easy
Estimated Time: 15 Minutes
Little cow can't find his spots! Can you help him? Get your child to finish the drawing while following the numbers with the dots. Complete the picture by getting them to colour it in.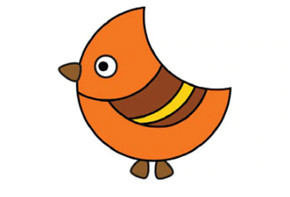 • Build a Bird
Level: Medium
Estimated Time: 15 Minutes
What is that you spot with your little eye, flying in the sky?
Try out some craft fun with your little one by getting them to make their own bird in three simple steps!
Pro tip: create more animals with the other paper craft activities to build your own animal farm.
*******************************
Age Group: 4 to 8 years old
Activities: FRUIT FUN – learn through play with these fruity challenges!
• Solve the Pear Puzzle
Level: Easy
Estimated Time: 15 Minutes
It's sweet and yellow with a nice crunch in every bite. Can you guess what I see? I see a pear!
Challenge your child to piece together the fruit with this puzzle.
• Put the Fruits Correctly
Level: Medium
Estimated Time: 20 Minutes
Are you a professional packer? Sort the fruits into the right boxes! Work with your child to help put the fruits in the right boxes through the maze.
Pro tip: End off with colouring the different pathways to create a new artwork!
Applicable for 8 to 12 years old as well.
• Connect to see the Crab
Level: Difficult
Estimated Time: 30 Minutes
Oh no! The poor crab is missing its pincers! Connect all the dots to draw all its missing parts.
As an added activity, have your child colour the crab to create a special artwork that you can put on your fridge!
Pro tip: Join your child in a "race" to see who completes the activity first. Give it a go for lesser time if you want to train up their speed.
*******************************
Age Group: 8 to 12 years old
Activities: CULTURAL FUN – learn through play with different cultures!
• Find the Elephant
Level: Difficult
Estimated Time: 30 Minutes
It's a massive animal with a long trunk! Some of them grow very large tusks made with ivory. Can you guess what animal I see? It's an elephant!
Find the elephant with this puzzle.
• Creating a Seventh Wonder of the World
Level: Difficult
Estimated Time: 40 Minutes
Have you always wanted to explore the world and visit the seven wonders of the world? Take craft making to another level by having your little one build their very own miniature Taj Mahal!
Pro tip: aside from doing the craft, take the time to share some knowledge about India and the iconic site.
• Colour the Map
Level: Difficult
Estimated Time: 40 Minutes
Mr Koala bear is cute, furry and always sleeping.
What else do you know about him? Do you know where he lives? Get your child to colour the map of Australia based on their own interpretation.
Pro tip: use this time to teach about the different colouring techniques such as gradient colouring, or using watercolours aside from just coloured pencils.




---
Your Learning Buddy At Home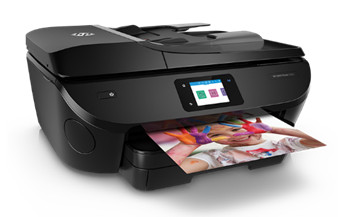 HP ENVY Photo Printer
Looking to do a scrapbook filled with pictures? Help your child's work shine with the HP ENVY Photo Printer. Compatible with Bluetooth and dual-band Wi-Fi, you can print images wirelessly via your phone or laptop from the HP Smart App in stunning quality.
---
Give the gift of education to youths across Asia!
For select print/supplies bundle sold, HP will make a donation to Junior Achievers, our HP Tech Hubs partner in Asia. Located in Malaysia, Indonesia, Philippines and Vietnam, The HP Tech Hubs uses technology innovation to empower young talents of tomorrow with the right skills, technology and learning experiences required to thrive in the future.
For more information on how to keep learning, keep working and keep going, visit HP Singapore's online store and the following online sites: Lazada Singapore, Shopee Singapore, Best Denki, Harvey Norman and Challenger.
HP New Asian Learning Experience Study Infographic
* * * * *
Like what you see here? Get parenting tips and stories straight to your inbox! Join our mailing list here.
Want to be heard 👂 and seen 👀 by over 100,000 parents in Singapore? We can help! Leave your contact here and we'll be in touch.