We have to acknowledge that the world today is changing at a rapid pace. We are now living in the Experience Age – an era defined by the need for experiences that inspire creativity, spark collaboration and connect people.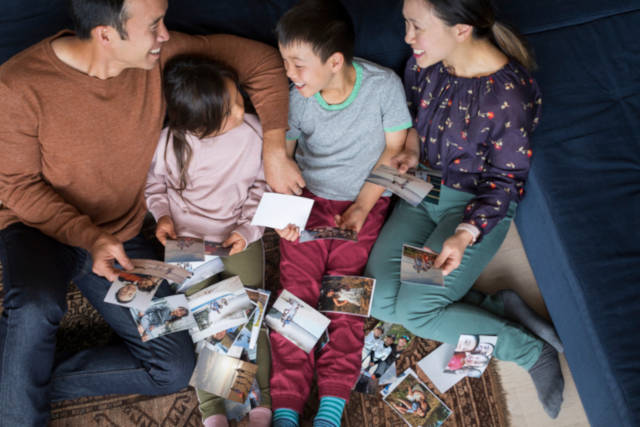 These new expectations, together with the accelerated pace of technology will forever change our workplaces. Future work will be defined by mobility, immersive technologies, borderless enterprises and collaboration with intelligent machines.
So how does the future of work impact education today? Is our current approach to education and learning effectively paving the road to our child's future? Is print learning still relevant and applicable?
HP Survey Identifies Parental Focus On Preparing Children For The Future
To find out how millennial parents define learning in Singapore and how their personalities co-relate to it, HP released its inaugural HP New Asian Learning Experience Study early this year.
The study revealed that Singapore parents are extremely focused on future-proofing their children – by preparing them for opportunities of the future workplace. Amidst the advancements, parents are concerned that their children will be unable to keep up with the pace of change and remain competitive for the future.
Singapore parents' biggest worries are the rising cost of living (72%) and that their children will not have the skills for future roles (59%).
Singapore Parents Prefer A Mix Of Print And Digital Learning Methods
Do parents still believe in the power of print to enhance learning and education? According to the findings, parents believe printed materials will impact their child's learning more positively than purely digital learning.
They still see print and digital learning as having different benefits and feel that print is better, especially for activities such as reading comprehension, reading, knowledge of vocabulary, and retention. Whereas digital platforms help facilitate creative and critical thinking.
Ultimately, parents perceive a mix of both print and digital as most beneficial.
They prefer honing their child's linguistic skills on printed materials (43%) and learning music on digital platforms (46%). They use a mix of print and digital predominantly to enhance math (53%) and linguistic skills (44%).
Parents Know Education and Learning Must Evolve, Yet They Fall Back On Familiar Methods
Today's millennial parents know that education will and must evolve, and this is evident in the survey.
Parents value experiential learning (78%) over rote learning and memorization (62%), saying that the latter is least helpful in helping their child perform better on tests (77%).
Tuition was ranked as the least valuable learning activity and the worst way to prepare children for the future, with only 12% agreeing it would be beneficial. Exam scores were listed as the worst indicator that children are learning, with 54% parents saying the pressure put on children to academically perform is unhealthy.
Instead, parents say that the top reason why they like helping their children learn is to expose them to new ideas (84%).
Despite Singapore parents saying they value experiential learning they still fall back on the methods with which they are most familiar.
While they see only limited value in tuition, half of the parents surveyed (50%) say spending extra income on their child's tuition is the biggest sacrifice they make for their children's education.
Help Your Kids Learn and Problem-Solve with HP
To prepare the young learners for the future, HP is creating new immersive learning experiences though their innovative printers and personal computers such as HP Envy Photo printers and HP ProBook x360 laptops.
⇒ Related Read: A Laptop Designed for Learning: HP ProBook x360 11 Education Edition
HP aims to reinvent learning for young learners, by equipping them with tools to be self-directed, creative, and practice critical and inventive thinking, alongside developing cross-cultural skills and global awareness.
The HP Make IT Green e-waste campaign culminated end of last year that included a competition for primary, secondary and tertiary students to submit creative entries of the Mech Robot, a fictional character to "defeat" the E-Waste Monster, the campaign mascot.
The initiative encouraged children to think out of the classroom as they witnessed their drawings transform into Mech Robot replicas made from the remnants of old electronic devices.
As we near the end of summer holidays, HP is organizing HP Adventure Trails on 29 June 2019 to combine learning and fun, the registrations for which are closed due to an overwhelming number of signups. If you are part of the brigade, be ready to embark on a fun-filled journey through Singapore's rich history!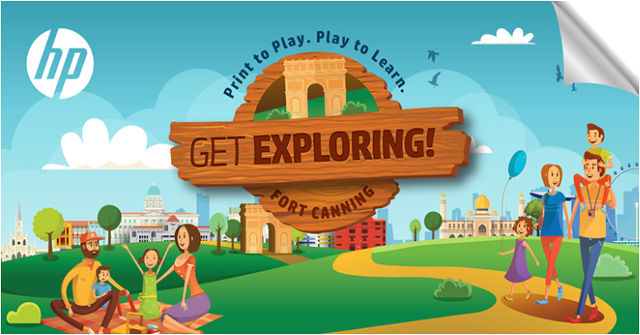 The experience intends to pique children's curiosity to learn differently by blending physical and digital elements through HP devices and give them a taste of what immersive, experiential learning is all about. All this while creating a moment in time for the parents to bond with their children.
In case you missed this, do not worry. Know how you can reinvent learning for your child, by visiting www8.hp.com
HP Inc. creates technology that makes life better for everyone, everywhere. Through our product and service portfolio of personal systems, printers and 3D printing solutions, we engineer experiences that amaze.
This post is brought to you by HP Inc.
* * * * *
Want to be heard and seen by over 100,000 parents in Singapore? We can help! Leave your contact here and we'll be in touch.
Stay in touch! 📣 Subscribe to our Telegram here for our latest updates.