The weekend is approaching! Why not spend some quality time with your child by engaging with Nature?
Exploring outdoors provide children with opportunities to find out more about the world around them and at the same time, it helps to enhance their five senses (e.g. sense of sight, smell, and touch). Outdoor activities are also less structured and allow children to interact with nature, community and people (e.g. children and adults from diverse backgrounds)
Here are some places that you and your child may consider visiting this weekend: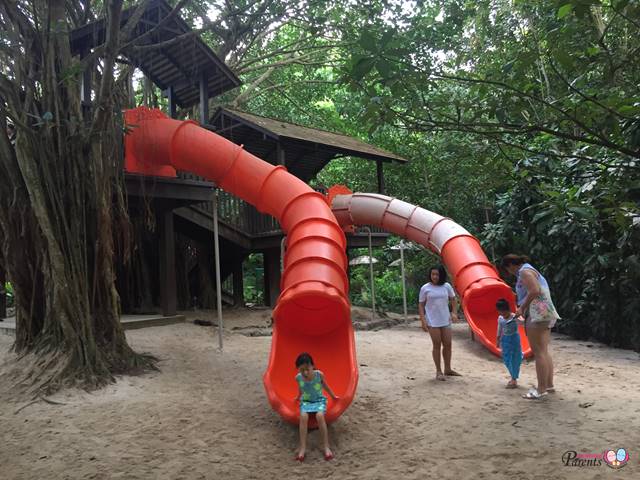 1. Jacob Ballas Children's Garden at Singapore Botanic Gardens
Cluny Road, Singapore 259569
Telephone: 6465 0196
Opening hours: 8am – 7pm (last admission at 6.30pm)
*Closed on Mondays
Admission: Free (open to children up to 12 years old)
*All children have to be accompanied by an adult
For more information, please visit: www.nparks.gov.sg/sbg
2. Pulau Ubin
Admission: Free (General Public)
For more information, please visit Pulau Ubin.
3. Sungei Buloh Wetland Reserve
301 Neo Tiew Crescent 718925
Telephone: 6794 1401
Opening hours: 7.30am to 7.00pm on Monday to Saturday, 7am to 7pm on Sundays & Public Holidays
*except on Saturdays, Sundays, Public Holidays and School Holidays
Admission: Free
For more information, please visit: www.nparks.gov.sg/sbwr
What you can do at these places: Pen it down!
After visiting the place(s), document your journey with your child by creating a Nature diary with him/her together.
What you need:
Papers/a blank book
Writing tools (e.g. pens, pencils, color pencils, crayons, markers, ruler)
Glue
Scissors
Get your child to draw about his/her favourite plant(s) and/or animal(s) found in the place(s), draw your favourite plant(s) and/or animal(s) too
Assist your child in adding captions to describe his/her drawings, add captions to your drawings too
Get your child to share his/her drawings with you and vice versa
If your child and you have taken pictures during the visit to the place(s), develop the pictures and use them for the diary!
Working with your child, add captions to describe his/her and your experiences for each picture
Get your child to reflect on what he/she has enjoyed about the visit to the place(s), do your self-reflection as well and add them in the diary
Have fun spotting and learning about the different plants and animals outdoors!
Remember with nature, the learning never ends…there is always more you can discover about everything you see.
-Jane Claire Lambert
By Joyce, Gui Ling and Joanna
If you find this article useful, do click Like and Share at the bottom of the post, thank you.
Want to be heard and seen by over 100,000 parents in Singapore? We can help! Leave your contact here and we'll be in touch.