While you can get organic produce in a supermarket, there's nothing like strolling through a farmers' market and perusing fresh organic produce, locally made snacks and drinks at individual stalls.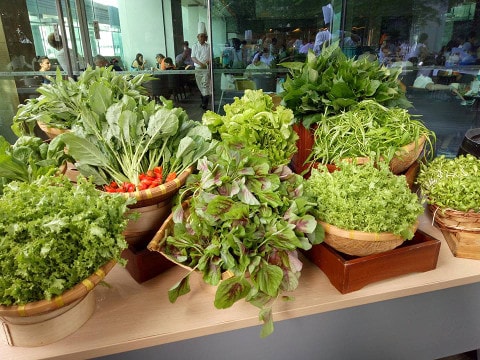 Source
Together with the chefs at Hotel Jen Orchardgateway, their friendly team of farmers and vendors will bring you once again their brilliant array of organic vegetables and fruits, spices and herbs.
There will be extra virgin olive oil, local sauces and chutney, and condiments galore to create your own culinary specialities.
Your purchases can also be cooked by the chefs for a tasty meal on the go!
A market like no other, have an enjoyable time shopping.
---
The next Organic-Friendly Farmer's Market will be held on:
Date: 25 November 2017
Time: 9.30am – 4pm
Venue: Hotel Jen Orchardgateway Singapore
Admission: Free
The Christmas Edition of the Organic-Friendly Farmers' Market has always been an exciting one for both vendors and visitors alike.
Sharing our joy with you, get ready to check out the specially curated array of vegetables, spices for flavouring, sauces to complement your dishes and grab-and-munch handcrafted bread and snacks. We have also included some helpful vendors who will show you that growing your own food is not as difficult as you would have thought.
A market like no other, we only promise goodness, delightful and healthy choices.
For more information, visit here.
If you find this article useful, do click Like and Share at the bottom of the post, thank you.
Want more comprehensive info? Check out our e-guides here.