While you can get organic produce in a supermarket, there's nothing like strolling through a farmers' market and perusing fresh organic produce, locally made snacks and drinks at individual stalls.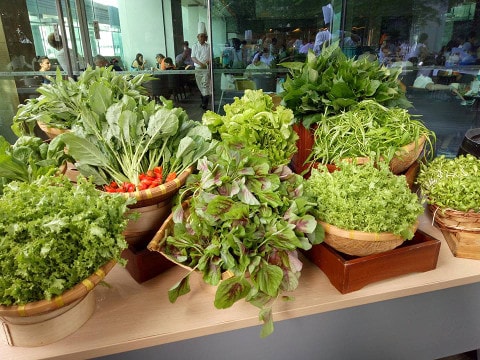 Source
Together with the chefs at Hotel Jen Orchardgateway, their friendly team of farmers and vendors will bring you once again their brilliant array of organic vegetables and fruits, spices and herbs.
There will be extra virgin olive oil, local sauces and chutney, and condiments galore to create your own culinary specialities.
Your purchases can also be cooked by the chefs for a tasty meal on the go!
A market like no other, have an enjoyable time shopping.
---
The next Organic-Friendly Farmer's Market will be held on:
Date: 26 August 2017
Time: 9.30am – 4pm
Venue: Hotel Jen Orchardgateway Singapore
Admission: Free
For the 7th Market, we focus on staying healthy as a family.
Do it with the right types of food and grow your own with various plants systems.
Sign up for our talks and bring your kids on stage to check their posture as well as try out the easy workout exercise with them!
For more information, visit here.