The day you were looking forward to for so long has finally arrived! You are thrilled and excited about the prospect of your child trying a variety of foods. What a joy and relief to be able to introduce new textures and tastes!
For some mothers these are the feelings that surround this important milestone; but what if Baby is not willing or interested in trying? What if she refuses or does not eat and meals become a battleground?
Serene, mother of two children, says: "With my first child everything went smoothly. He loved food and would just try anything I gave him. With my second one… (long pause) she cries, throws food around, spits and sometimes vomits. I am desperate!"
If this sounds familiar, do not despair. Many children experience a difficult time during this transition. Often parents' anxieties only exacerbate the situation, therefore keeping your cool and making it a pleasant experience is important.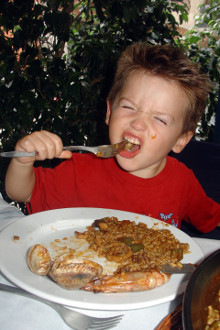 Check with your paediatrician that your toddler is healthy and does not have developmental and/or feeding problems. If everything is typical, there are 8 things that you can consider to encourage good eating habits:
#1 Let your child decide how much she wants to eat. 'Force-feeding' your child will only create a negative association with food and reinforce her rejection for food, which might lead to an eating disorder at a later stage.
#2 Introduce no more than one new food per day and mix it with at least two that she already knows. Familiarity is crucial to young children and creates safety as well as the confidence to try new foods.
#3 Do not expect your child to like the new food the first time she tries it. Different textures and flavours take time getting used to. Do not give up and try again after a few days!
#4 Let your child try the food at her own pace, give as much independence as possible like holding the spoon or even touching with her fingers (as long as she is not throwing food at you or around the house accept the little mess that will ensue).
#5 It is possible to use distractions to help your child eat, like having the favourite toy beside him or her, but be mindful of excessive distraction, which will only lengthen the eating process and reduce food intake.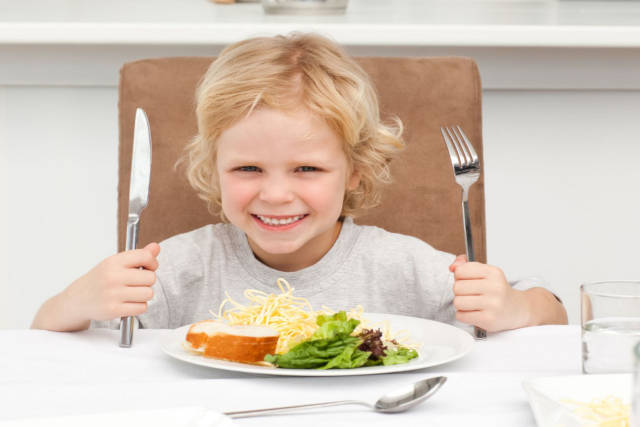 #6 Your child will feel your anxiety and frustration. If possible, remove yourself from the situation if you feel that you cannot control your emotions. Take some time to cool down and return when you are calmer. Meals have to be a pleasant experience for both of you.
#7 Although it can be scary to see your child eat only a little for one entire day, consider the big picture. Weigh your child only once a week to keep track of her weight; if she falls within the normal range it means that she is developing appropriately. Avoid weighing every day as it only raises your anxieties and is not representative (liquid intake and stools can make the weight vary).
#8 Last but not least, remember that also children can have a day where they are less hungry or do not feel well, exactly like adults. Let your child be in control once in a while.
If you see that your child is extremely picky or selective with food or he appears to reject certain food consistently you might consider consulting a paediatrician to rule out allergies or other difficulties, such as sensory processing.
By Dr Silvia Fontanella, Von Auer Psychology Centre VAPC
Dr Silvia Fontanella is the Associate Director/Psychologist of Von Auer Psychology Centre VAPC. Her focus is on helping children and adults overcome clinical or behavioural problems including anxiety, anger, and mood disorders. Dr Silvia also provides educational and psychological assessments.
Do you have toddler feeding problems too? How do you overcome it? We loved to hear from you. Simply leave us a comment below, thank you.
If you find this article useful, do click Like and Share at the bottom of the post, thank you.
Like what you see here? Get parenting tips and stories straight to your inbox! Join our mailing list here.