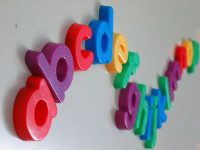 Question: My 4 year old has pronunciation problems with certain letters. He can't say clearly with words that start with 'C', 'K', 'J', 'Y' and 'Z'. For example he will pronounce 'car' as 'tar'. Why is this so? He only started speaking when he was 3 years old.
Answer: Most children, up to the age of 4, may not communicate as clearly as adults simply because they are not as sophisticated with the use of the language and is unable to speak fluently in the language as yet. A small percentage of children do start speech later due to speech hereditary. Given however, that your son started to speak late, you might need to be more aware that the causes to his mispronunciation could be more than just 'because he started talking late'.
Reasons for mispronunciation could root from hearing issues to slow or lack of development in the organs necessary to render speech. Some research even suggests that babies who were at high risk births run the greatest possibilities of being slow or late in speech.
LEAP Schoolhouse has an 'Ask and Learn' section every Thursday. If you have any questions regarding language or literacy development, feel free to drop your questions in the comment box below, or post them on LEAP SchoolHouse Facebook page.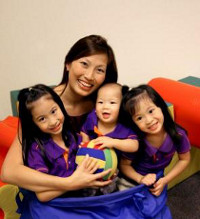 In this Ask The Expert section, we asked Esther Lim, CEO and Founder of LEAP SchoolHouse, about language and literacy development in children. Born and educated in Singapore, she holds a Master Degree in Education (NTU/NIE), Bachelor Degree in Arts (NTU), Diploma in Marketing. Esther has more than 10 years of teaching experience and has taught widely in both Secondary and Primary schools. She was also involved in curriculum planning and development work for the primary unit at MOE for several years. Besides all the above credentials, Esther is also a mother of three children.
For more info, visit leapschoolhouse.com.sg
If you find this article useful, do click Like and Share at the bottom of the post, thank you.
Like what you see here? Get parenting tips and stories straight to your inbox! Join our mailing list here