Strollers are bulky and get in the way of everything. Even a lightweight umbrella stroller adds at least 10 pounds to your trek. There is no breezy, seamless way to push it through doorways without assistance. Parents spend an inordinate amount of time waiting for elevators and feeling bad about taking an extra room in that small space. And navigating through a crowded grocery store or mall is like going through an obstacle course.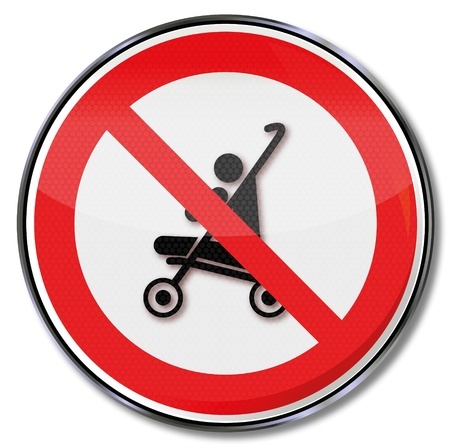 So when I see four or five-year-olds being pushed around in a stroller, I used to think, "WHY?" At that age, they're able to walk fine and can probably run as fast as their parents, if not faster. I didn't know why their parents were willing to endure the inconvenience of going out with a stroller.
How old is a child too old for a stroller, anyway?
When Strollers Are Lifesavers
Then one day I went to the zoo with my friend, her 4-year-old son, and his stroller. It was a long day spent walking around, standing, and waiting in the heat. Her son walked with us at first but he kept letting of his mother's hand to look at this animal or go back to that animal. There was even a scary moment when we lost sight of him.
After a while, he started getting grouchy and tired. The zoo was huge with a lot of ground to cover by foot. Never mind the 4-year-old, even I was worn-out! When his mom asked him if he wanted to sit in his stroller, he said yes. The stroller cover provided a reprieve from the heat. He drank water, ate a snack, and was able to check out the animals from his comfortable and shaded seat.
That was when I witnessed the power of the stroller: It offers a child the opportunity to take a break, and to enjoy a great experience without all the stress and exhaustion. It provides parents peace of mind in circumstances where it's hard to keep track of their child.
Using Strollers Well Past Toddlerhood: What To Watch Out For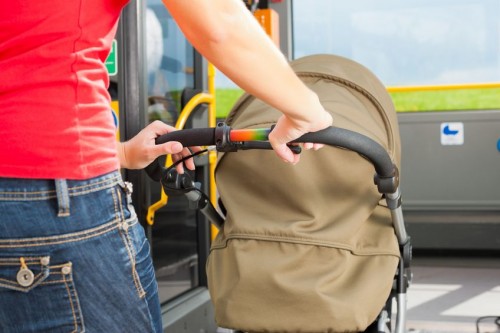 While it's appropriate to use a stroller during occasions when the child's stamina cannot keep up, Dr. Ari Brown, co-author of "Baby 411," warns parents from chauffeuring their children around too much past the age of 4 or 5. It could discourage kids from being active.
Pediatrician Dr. Jennifer Shu agrees. "The child will never develop strength and conditioning if they're not allowed to do the walking," she said.
There are no official guidelines to stop using the stroller, but parents should be careful of overreliance. When depended on too often, even for the shortest of walks, stroller use could impede mobility and development in kids.
What if the maximum weight for a stroller is 25 kg?
That's around the average weight of a 6-year-old. If the stroller was designed for a child that age, then what's the harm in letting a 6-year-old sit in it? Perhaps a better question to ask is if your 6-year-old needs to sit in it at all.
At the end of the day, it's up to parents to discern when their child is ready to be stroller-free. Like I mentioned, there are certain circumstances, such as long excursions or trips to amusement parks, when a break or nap in the stroller does everyone good.
By Jenny Tai.
* * * * *
Like what you see here? Get parenting tips and stories straight to your inbox! Join our mailing list here.
Want to be heard 👂 and seen 👀 by over 100,000 parents in Singapore? We can help! Leave your contact here and we'll be in touch.