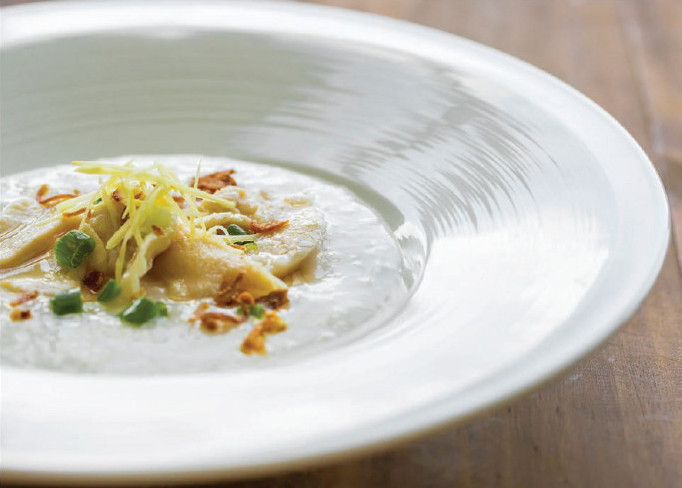 Serves 4
Ingredients
300g Fragrance 43°N Japonica Rice
8g Salt
3g Sesame Oil
30g Chicken Seasoning
8l Water
1kg Chicken Slices
120g Water
3g Soda Powder
3g Sugar
5g Chicken Powder
10g Potato Starch
100g Cooking Oil
Method
Combine water, soda powder, sugar, a pinch of salt and chicken powder. Stir in chicken slices and potato starch and mix well.
Lastly, add in cooking oil and marinate for 30 minutes.
Boil rice in 8 litres of water for 30 minutes.
Then add in salt, sesame oil, chicken seasoning, and continue boiling for another 30 minutes.
Boil marinated chicken slices in water for 30 seconds or until fully cooked. Drain chicken well.
Serve chicken in congee.
Tip: For a smoother consistency, soak the rice for at least 30 minutes before boiling. This helps to break the rice grains up.
If you find this article useful, do click Like and Share at the bottom of the post, thank you.
Want more comprehensive info? Check out our e-guides here.