The arrival of a newborn is a time of profound joy and transformation for parents. As you embark on this remarkable journey, nurturing a strong emotional connection with your infant becomes paramount. Bonding activities not only deepen your relationship but also contribute to your baby's healthy development.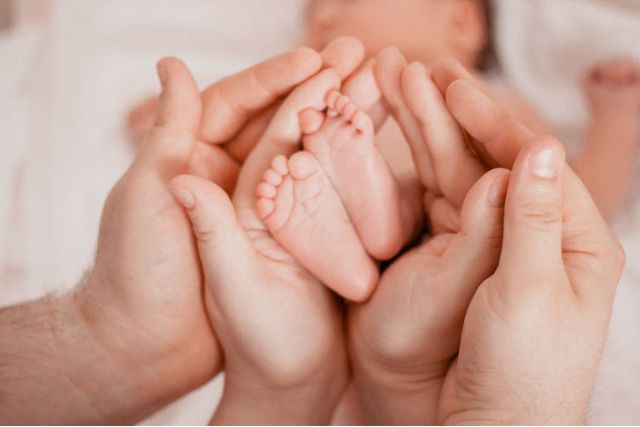 In this article, we'll explore creative bonding activities that help forge lasting connections between new parents and their infants.
Read to Baby
It's never too early to start reading to your baby. Choose soft, colourful books with large pictures and simple text. Snuggle up together and read aloud in soothing tones. Even though your baby may not understand the words, the sound of your voice, the rhythm of your speech, and the comfort of your presence can increase bonding. This early exposure to language also lays the foundation for your child's future literacy skills.
Explore the World Together
Take your infant on exploratory adventures, both indoors and outdoors. In your home, introduce your baby to various textures, such as soft blankets, plush toys, and smooth fabrics. Outdoor excursions can be equally enriching. Go for leisurely walks in the park, visit botanical gardens, or simply stroll around your neighbourhood. Narrate the world around you, pointing out trees, birds, and clouds. These shared experiences can spark curiosity and create a strong parent-infant bond rooted in discovery.
Capture Precious Moments
In the digital age, photography has become an integral part of our lives. Use it as a tool for bonding by creating a baby photo diary. Document your baby's growth, milestones, and everyday moments. This not only helps you preserve cherished memories but also reinforces your emotional connection. As your child grows, you can revisit these photos together, reminiscing about the journey you've taken together from day one.
Play Peekaboo and Nursery Rhymes
Simple games like peekaboo never go out of style. They can evoke peals of laughter from your infant while building trust and anticipation. Additionally, nursery rhymes and fingerplays engage your baby's auditory and visual senses. Use hand gestures and facial expressions to make the experience interactive. The repetition of familiar rhymes can be soothing and comforting for your little one.
Create Art Together
Even though your baby may not be able to wield a paintbrush or crayon, you can engage in artistic activities together. Use non-toxic finger paints to create hand and footprint art. Capture these artistic masterpieces on paper or canvas as keepsakes. The tactile experience of painting and the sensory stimulation can be enjoyable for your baby, while the shared creation process deepens your emotional connection.
Embrace Skin-to-Skin Contact
Skin-to-skin contact, often referred to as kangaroo care, is a powerful bonding activity. Strip your baby down to their diaper and hold them against your bare chest. This close physical connection regulates your baby's body temperature, heart rate, and breathing. It also releases oxytocin, often called the "love hormone," in both you and your baby, enhancing your emotional bond. This practice is particularly beneficial for premature infants.
You could also consider introducing baby massage into your daily routine. Find a quiet, comfortable space, use baby-friendly oil, and gently massage your baby's tiny limbs and torso. This not only enhances your baby's physical well-being but also fosters emotional closeness. The soothing touch of a parent's hands can create a sense of security and warmth for the infant.
The early days of parenthood are a precious time to build a strong foundation of love and trust with your newborn. Bonding activities not only create lasting memories but also provide a sense of security and emotional well-being for both parent and infant. These creative ideas, from the soothing touch of baby massage to the joyous exploration of the world together, offer unique opportunities to connect with your little one. Embrace these moments and watch your parent-infant bond grow stronger with each passing day.
Mount Alvernia Hospital's Parentcraft Centre can support you every step of the way.
Mount Alvernia Hospital's Parentcraft Centre is your comprehensive support hub for every stage of your parenting journey. The one-stop centre provides various services, including visits to postnatal mothers in the wards, expert guidance on newborn care, baby bathing, and breastfeeding techniques. The facility is designed for your comfort, offering a cosy waiting area and a beverage corner for your relaxation.
Mount Alvernia Hospital takes a personalised approach to address your specific needs and concerns through individual consultations. If you prefer the convenience of home visits, please contact the centre at 6347 6641 for schedule and pricing details.
Additionally, to help you bond even further with your baby while promoting relaxation and better sleep, the Parentcraft Centre will soon be launching Baby Massage classes!
Don't let uncertainties and questions overwhelm your precious time with your newborn. Let Mount Alvernia Hospital's Parentcraft Centre at St Anne Mother & Child Centre empower you on your parenthood journey. Explore the courses and embrace the joy of confident parenting!
This post is brought to you by Mount Alvernia Hospital.
By Joanne Heng.
* * * * *
Like what you see here? Get parenting tips and stories straight to your inbox! Join our mailing list here.
Want to be heard 👂 and seen 👀 by over 100,000 parents in Singapore? We can help! Leave your contact here and we'll be in touch.