Here's a fun craft you can save for many rainy days to come, for the kids to entertain themselves and loved ones with all manner of fantastic stories, the stuff of little kids' imaginations!
Materials needed:
Cardboard box – a large shoebox or equivalent sized grocery box
Beige/white masking tape – the paper kind, not the glossy plastic type
Gold and red acrylic paint
Mod podge
Brushes/sponge applicators
Gold glitter
Red felt
Green crepe paper
Super glue
Alphabet stickers
Set of finger puppets from Ikea (or equivalent)
Directions:
1. Fold down all sides of one end of the box, and 3 out of 4 sides of the other end. Neatly cover the whole box in rows of masking tape to keep the flaps in place as well as fortify the box structure.
2. Paint the outside of the box with gold paint. Leave to dry, then paint the inside of the box with red paint. For a more obvious tone, you may want to paint 2-3 coats of each colour. Water colours don't work well because they tend to get soaked into the box and look very washed out. For younger kids, you can let them paint with sponges instead of brushes.
3. Cover the top of the box-stage with mod podge. Immediately sprinkle gold glitter all over the top. Kids love to do this, but be sure to have a layer of newspaper or a large tray underneath to catch the excess glitter! Once the surface is covered, shake off excess glitter and leave it to dry for a couple of hours to overnight.
4. Paint a layer of mod podge over the whole box, to seal in the paint and glitter. Let it dry completely.
5. Use the alphabet stickers to make a name for your theatre.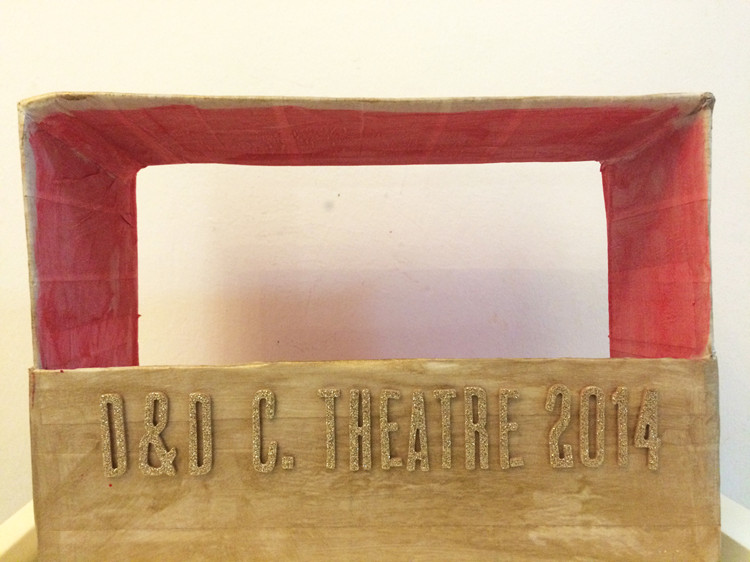 6. Cut your "curtains" out of red felt, and stick the edge to the inside of the top of the box.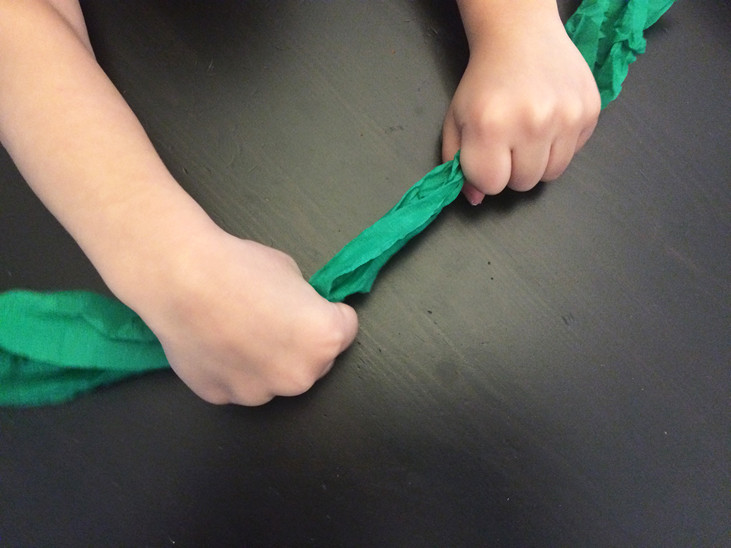 7. Crumple up the green crepe paper into a long strip, then use small strips of red felt to bunch them up to create a garland shape. Stick in place with super glue, then stick garland to the top of the box front.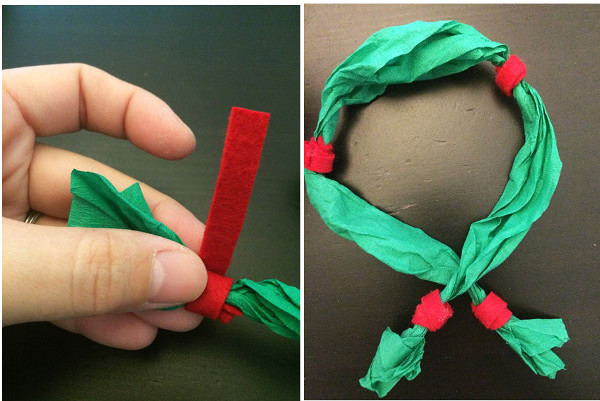 8. Now you're ready for your first production!
By Dorothea Chow.
* * * * *
Like what you see here? Get parenting tips and stories straight to your inbox! Join our mailing list here.
Running a service or business targeted for parents? Reach out to a wider audience in our Art Classes for Kids compilation. Leave your contact details here and we will get in touch with you.