RDA'S INAUGURAL "INCLUSION WALK-A-WHEELATHON" AND WORLD ANIMAL DAY CHARITY CARNIVAL & ADOPTION DRIVE
Date: 30 September 2018
Time: 9am – 3pm
Venue: RDA Centre, 5 Jalan Mashhor Singapore 299174
Highlights of the day: PONY RIDES, TRACTOR RIDES, Carnival game stalls, Food & Drinks, Art & Crafting, Animal adoption.
Register for Pony Rides here.
Purchase Carnival Coupons here.
Let's walk together with RDA beneficiaries and their families, as well participants from our partner SPED schools and voluntary welfare organisations in RDA's inaugural "Inclusion Walk-a-Wheelathon".
Come discover a hidden urban oasis in central Singapore. While our event is all about having, fun, we hope to foster a sense of inclusiveness among the able and disabled within our community as we embark on this ~3km Walk-A-Wheelathon alongside each other. Discover the wonderful flora and fauna on the "Equestrian Trail".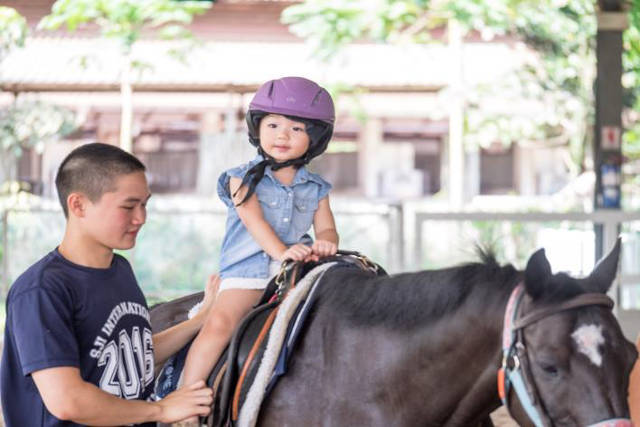 After the walk, enjoy a Charity Carnival with pony & tractor rides, games & food stalls, activities & crafts stations, merchandise stalls, adoption drive and many more, held in conjunction with World Animal Day.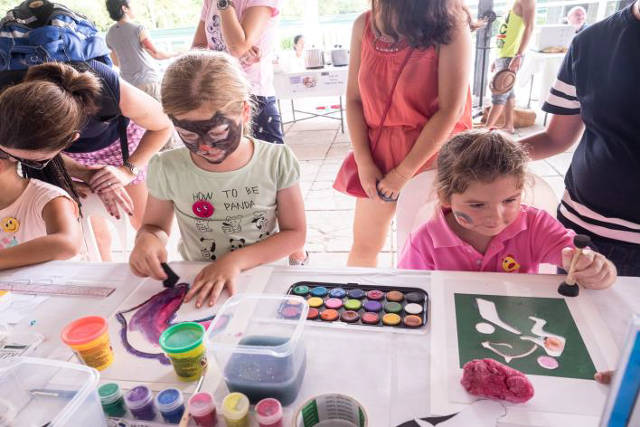 Besides fun activities and yummy treats for the whole family (including pets), participants could learn more about the part that animals play in our lives – in particular, RDA's horse-riding therapy for persons with disabilities.
RDA Singapore
RDA Singapore is the only local charity with a designated Centre (with 20 therapy horses) specifically running a therapeutic horse-riding programme for persons with disabilities. Serving some 400 beneficiaries per year, and offering the programme 100% free of charge. The money raised through our various fundraisers throughout the year, goes into the cost of maintaining RDA facilities, running the therapy program and the upkeep of our therapy horses.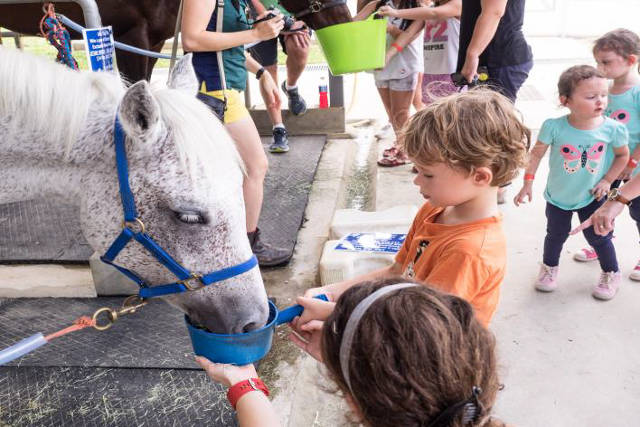 Therapeutic Horse-riding Programme
We work with virtually all types of disabilities, including physical, developmental, cognitive and learning disabilities, in children and adults. Horses provide a tool for physical and cognitive improvement, in a unique non-clinical setting that is fun and uplifting. If you're wondering how riding a horse helps someone with disabilities, now you can find out.
Adopt Don't Shop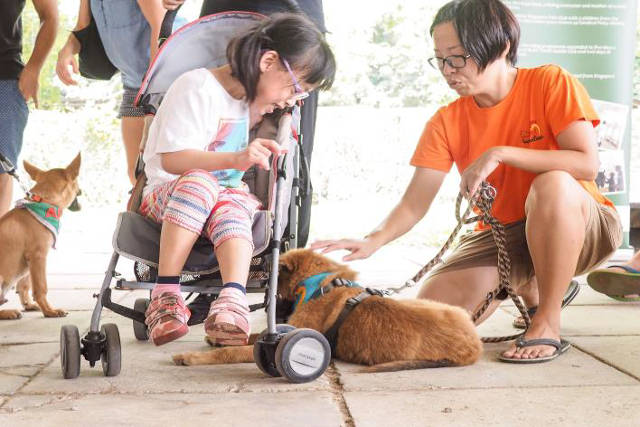 Interested to be a pet owner / fosterer? Want to find out how you could support the welfare of animals? Come say hi to the various animal welfare groups that will be at the event, such as OSCAS, Joyous Bark and Hope Dog Rescue. Pet friendly event – pet owners, please keep your pet under proper care & control. Thank you.
For more information:
RDA Singapore Facebook here
Inclusion Walk-A-Wheelathon Event Page here
World Animal Day Charity Carnival Event Page here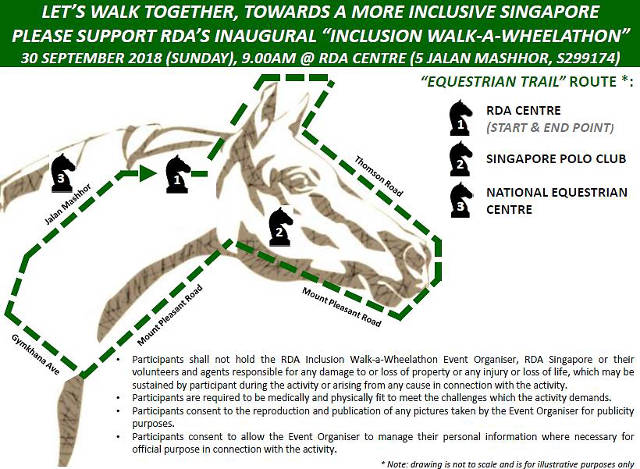 If you find this article useful, do click Like and Share at the bottom of the post, thank you.